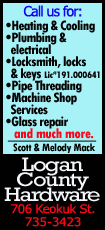 What if the president decided one day to take a trillion dollars from the taxpayers and give it to people who are not working because they need it because they don't have enough to secure the things they want in life? Would the Congress just say, "OK"?


What if the president one day announced that he was going to have his national security team begin spying on each and every American and keep records to use against citizens if and when he believed they might be turning their support from him? Would that be something the Congress would just stand by and let happen?


Finally, what if one day the president simply said he was going to make laws and bypass Congress because he has a pen and phone of his own? Would Congress timidly capitulate to him and let him do it? How far does it go?


Of course it is widely known these things have already been done by the current president. The Congress is not off the hook either. The Democrat-led Senate stonewalls any attempt to make the president accountable for his actions of using his "pen and phone." The Republican-led House is little better, in that they constantly buckle to his resistance in making himself and his Cabinet members accountable for the truth. He is a catch for sure.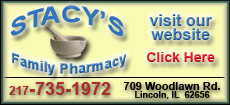 But he did warn us in the very beginning he was going to "fundamentally change America." I heard him in person in Indianapolis say those words. He was going to grow the economy "from the ground up." He was (is) a community organizer without too much other experience except following after socialists and communists like Saul Alinsky, a Chicago-born socialist whose "entire life was devoted to organizing a revolution in America to destroy a system he regarded as oppressive and unjust." He was a "community organizer," which is the same term employed by his most famous disciple, Barack Obama, a term Obama uses to describe himself.
Just before the election of president in 2008, Obama said this: "We are five days away from fundamentally transforming the United States of America." As you know, the rest now is history.
Perhaps the one thing I fear the most is his seemingly disregard for the Constitution of the United States. His disregard for the laws of the country while he and his family spend multiple millions of dollars on lavish vacations, completely thumbing their noses in the face of each American, is inexcusable.

It may not be as rosy on the other side of the ledger either. The following list of people is made up of Republicans. Many pundits and talking heads in the media are pushing various people on this list as the Republican presidential nomination choice for 2016. Look through the list; I am sure you recognize each of the names on this list. See if you can spot something unusual about the names on this list.

Sen. Marco Rubio

Sen. Rick Santorum

Rep. Paul Ryan

Gov. Chris Christie

Sen. Rand Paul

Sen. Ted Cruz

Gov. Jeb Bush

Gov. Scott Walker

Gov. Sarah Palin

Rep. Allen West

Gov. Bobby Jindal

Gov. Nikki Harley

Gov. John Kasich

Gov. Mike Huckabee

Rep. Trey Gowdy

Sen. Kelly Ayote

Sen. Tim Scott

Gov. Susana Martinez

Gov. Rick Perry

Sec. Condoleezza Rice

Sen. Rob Portman

Gov. Brian Sandoval

Dr. Ben Carson

Sen. Mike Lee

As you examined this list closely, you likely would have noticed that all of the names on this list are politicians except one. Dr. Ben Carson is the only person listed who is not a professional politician who has been a part of the political landscape over the past dozen or more years.

For sure, the list on the Democrat side of the ledger is not any better. The fact is, we have almost exclusively reserved the most powerful positions in our nation for politicians only. Now, admittedly, the Democrats did choose a novice in a junior senator from Illinois who never did anything in the Illinois Senate or the United States Senate before he was catapulted into the nomination for president of the United States. His major accomplishment was being a community organizer. His record in the office he now holds has provided evidence enough that the Democrats and America likely made a poor choice, whether they admit it or not.

We need to understand that the government is taking control of the freedoms Americans have possessed from the beginning. They are taxing us into such debt that even now some teenage kids in schools across the country are protesting their lunches that have been mandated by the government, and when those teenagers grow up, they will also be paying for the follies of today's politicians for the rest of their lives. We are experiencing corruption, lying, immorality, theft and simply failing to do the job they were supposed to do. They are taxing everything under the sun, making those with jobs pay for everything, and have changed the national philosophy of the American dream and working to achieve that dream to one of total dependency and redistribution of wealth. This has to stop if we the people are going to have our freedoms back and stand tall in America once again!

We have a new election cycle approaching for the 2016 presidential election. Perhaps it would be prudent for the American people to ask themselves if the rule rather than the exception should continue to be the re-election of politicians to the highest positions in the country. If they decide to cast their votes for citizen-leaders, let's hope they settle on someone akin to Washington, Jefferson or Adams rather than the current-day politicians who take pride in their politically correct misadventures.
[By JIM KILLEBREW]
Click here to respond to the editor about this article.