Salt Creek A.B.A.T.E. notes

Send a link to a friend Share
[April 17, 2014] Salt Creek A.B.A.T.E. is a motorcycle organization in Lincoln that is part of the statewide organization. The chapter puts a focus on the children of Lincoln and Logan County.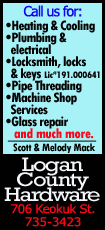 April events
April 19: The annual Easter egg hunt starts promptly at 1 p.m. Salt Creek members wanting to help set up should be there at 11 a.m. The egg hunt will be at Kickapoo Creek Park, at the last pavilion. The activity is open to children up to 12 years old. Bring a bag for your little ones to use to bring their goodies home. The Salt Creek Chapter will give away two special baskets in each of three age groups. A tricycle, a girls' bicycle and a boys' bicycle will also be given away. Come join the fun and watch your little one possibly find the eggs with the special giveaways.
April 26: Sport Bike Show in Decatur, at the Prairieland clubhouse, sponsored by the East Central Region. For details, check online. (Facebook)
April 27: Highway cleanup at 8 a.m. The group will meet at the empty lot by the bowling alley. Due to the construction on the Salt Creek bridge just south of Lincoln, the spring cleanup will go only to the cemetery road. The chapter will have grabbers and pokers this year so it will make it much easier on the backs. Challenge: "Let's have a great turnout so we can whip this out in about 30 minutes or less."
Also on April 27 is a "Blessing of Bikes" for those who have missed a different one. The event will be at Zero Tolerance at 1 p.m. and there will be free food. This is not sponsored by the Lincoln chapter but is something for members to be aware of.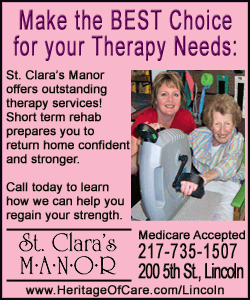 Meat raffle tickets are still out and need to be sold, with money turned in by May 24. Members who feel they cannot sell the tickets are asked to call a chapter officer to make arrangements so someone else can sell them.
The chapter's regular meeting day and time has been changed. As of the May meeting, the group will meet the first Thursday of the month at 7 p.m. So that makes the next meeting May 1. That is also the date when the chapter will start having their meetings at Kickapoo Creek Park, at the first pavilion.
[Text from file received from Bev Brown, public relations officer for Salt Creek A.B.A.T.E.]