The Saturday evening activities will begin with a cocktail reception at 5 and dinner at 6. The awards program will follow, concluding around 9 p.m. This event is open to the public, and the cost for the reception and dinner is $30. To make reservations, call the alumni office at 217-735-7217 or email mjwerth@lincolncollege.edu.

The 2014 Alumni Award recipients are: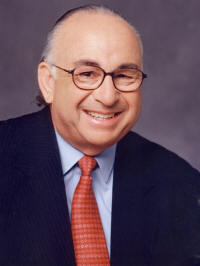 Marc Kalman, Class of 1964, of Plymouth, Minn. — Alumni Achievement Award for broadcasting.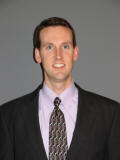 Nathan Englehardt, Class of 1999, of Washington, Ill. — Young Alumni Achievement Award.
Don Vinson, Class of 1957, of Lincoln — LaVeta Zurkammer Alumni Award in recognition of his years of service to Lincoln College as a volunteer at the Lincoln Heritage Museum.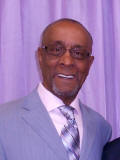 In addition to the regular alumni awards, the Rev. Glenn Shelton, Les Plotner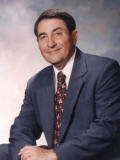 and the late Joyce Kinzie
will be recognized

as Honorary Alumni of Lincoln College for their work to establish and support the Martin Luther King Jr. Minority Student Endowed Scholarship.


Kinzie's daughter Cathy Tiffany will accept the award on her behalf.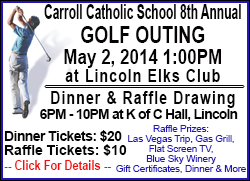 Other scheduled activities:
Wine and cheese reception, featuring Kickapoo Creek Winery of Edwards, will be on Friday, April 25, from 5 to 7 p.m. in the Lincoln Center. This event is open to all alumni and friends of the college. Tickets are $10 and include light appetizers and three complimentary wine tastings.
The Lincoln College Jazz Ensemble will perform at 7:30 p.m. Friday, April 25, and Saturday, April 26, on the main stage of the Johnston Center for the Performing Arts. Admission is free; donations will be accepted.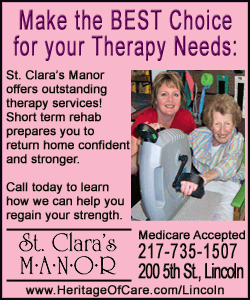 The Lincoln Heritage Museum will reopen to the public with a grand opening ceremony beginning at 10 a.m. Saturday, April 26. The ceremony will include remarks from Lincoln College President John Blackburn, trustee Dan Weinberg, state Rep. Rich Brauer and museum director Ron Keller and will feature a special musical performance by Lincoln College students Cody Garretson, Nicole Ker and Derrick Spiker, followed by a ribbon-cut with the members of the Lincoln/Logan County Chamber of Commerce. As part of the grand opening festivities, a special living history music presentation will be given at 1:30 p.m. in the museum's first-floor gallery by Lincoln College music majors Jeff Arbisi and Allen Mendez.
The museum will be open for visitors to walk through free of charge until 12:30 p.m. on Saturday, April 26, after which the museum will conduct timed tours of the second-floor gallery at the reduced fee of $2. The timed tours, featuring audio-video presentations, take approximately 75 minutes and will start approximately every 35 minutes. A limited number of tickets will be available, so visitors who want to take an afternoon timed tour should request tickets at the museum welcome desk after the opening ceremony. The museum will also be open from noon to 4 p.m. Sunday, April 27, with the reduced admission fee.
Beginning Monday, April 28, the museum will return to regular hours of 9 a.m. to 4 p.m. Mondays through Fridays and 1 to 4 p.m. Saturdays. General admission will be $5 for adults, $3 for children and seniors.
On Saturday, April 26, Dr. Dennis Campbell will conduct tours of Creekside, the college's new Outdoor Center for Environmental Education, located along Sugar Creek north of Lincoln. Tours will depart from the parking area in front of the Davidson-Sheffer Gymnasium at 11 a.m., 12:30 p.m. and 2:30 p.m. These tours are free and open to the public. Guests are welcome to ride the college bus or drive themselves. Each tour lasts about one hour. The tours will be given weather-permitting, and boots or tennis shoes are recommended.
The Lincoln College baseball and softball teams will be playing at home on Saturday, April 26. Starting at 1 p.m. the baseball team will play a doubleheader against Illinois Central. The softball team will play against Spoon River College at 2 p.m. Both teams will wear pink and sell T-shirts to raise money for breast cancer research.
Registration information and the complete list of all activities and events (PDF), including bookstore hours, are available at http://www.lincolncollege.edu/
alumni/events/alumni-reunion-2014/. For more details, contact the alumni relations office at 217-735-7217 or email mjwerth@lincolncollege.edu.
[Text from file received from Lincoln College]