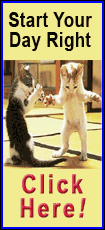 Aboard the charter 737 aircraft will be eight soldiers from World War II, 60 from the Korean War era and 18 of the Vietnam War era, with the U.S. Air Force, Army, Marines and Navy branches of the military represented.

Once in D.C., they will be transported for the day on three tour buses (named "Red," "White" and "Blue"), with the itinerary including the World War II Memorial, Korean Memorial, Vietnam Memorial, National Air & Space Museum, Marine and Air Force memorials, Pentagon drive-by, and concluding at Arlington National Cemetery, including the Tomb of the Unknown Soldier and changing of the guard.

On this second flight of the 2014 Land of Lincoln Honor Flight season, 69 guardian escorts and three bus captains will accompany the veterans.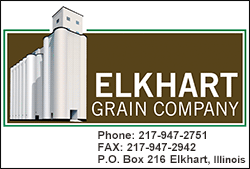 Veterans on this flight come from the Illinois communities of Alton, Ashland, Astoria, Auburn, Bloomington, Blue Mound, Brighton, Buffalo, Bushnell, Canton, Carlinville, Chatham, Cornell, Decatur, Elkhart, Forrest, Godfrey, Green Valley, Havana, Heyworth, Hillsboro, Irving, Jacksonville, Kincaid, Lewistown, Lincoln, Litchfield, Mackinaw, Mason City, Morton, Mount Zion, Murrayville, Normal, Oakford, Paris, Petersburg, Pittsfield, Riverton, Rochester, Rosamond, Springfield, Taylorville, Topeka, Waggoner, White Hall, Williamsville, Woods River and Yates City.
The public is invited to show their patriotic spirit by welcoming the veterans home when they return to the Abraham Lincoln Capital Airport in Springfield, arriving at approximately 9:30 p.m. on April 29. It is suggested that those welcoming the veterans be at the airport by 8:30 p.m. and feel free to wear red, white and blue to show appreciation or bring small American flags, balloons, posters, etc.
Applications from veterans continue to be accepted for future flights, with priority given in the following order:
World War II — soldiers enlisted by Dec. 31, 1946.

Korean War era — Jan. 1, 1947, to Dec. 31, 1957.

Vietnam War era — Jan. 1, 1958, to May 7, 1975.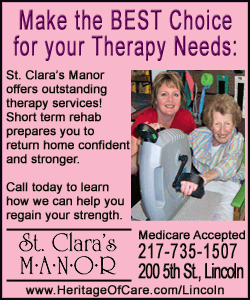 Because all veterans fly with individual guardian escorts — trained volunteers who pay their own way and ensure the veterans' comfort and safety throughout their special day in Washington, D.C. — applications for future guardians are also currently being accepted.
Land of Lincoln Honor Flight is a 501(c)(3) nonprofit organization, receiving no federal or state funding. The donations, sponsorships, fundraising and efforts of many individuals and businesses have allowed the organization to honor this flight of veterans.
For more information how to obtain an application, make a donation, arrange for an Honor Flight speaker or just to learn more about the Honor Flight mission, visit the official website at http://landoflincolnhonorflight.org/ or contact John Dust, marketing director, at HonorFlightGuy@aol.com, cell 309-339-0227.
___
Brochure (PDF)
[Text from file received from Land of Lincoln Honor Flight]