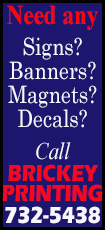 Like other carriers, AT&T <T.N> is seeking growth in a nearly saturated environment, making strategies such as alternate pricing plans more crucial to attract customers.

The company raised its forecast for full-year revenue growth to at least 4 percent from 3 percent.

A higher-than-expected 35 percent of wireless customers transferred to NEXT, its new pricing plan, boosting quarterly revenue 3.6 percent from the year-earlier quarter.

"We are very pleased with the take rates," John Stephens, AT&T's chief financial officer, said of NEXT in a conference call following the earnings release. "I believe the 35 percent will become a new standard."

AT&T added 625,000 postpaid net wireless subscribers in the quarter, the company's strongest post-paid growth in the first quarter in five years, blowing past Jefferies Equity Research expectations of 173,000.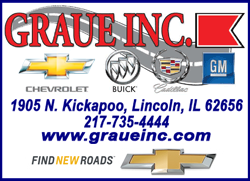 Yet the growth in subscribers was somewhat offset by weak service revenue growth as customers who moved off of the traditional device subsidization model were eligible for Mobile Share, a plan that includes unlimited talk and text and allows for shared data in up to 10 devices.

Mobile share accounts tripled year-over-year and reached 11.3 million customers with an average of three devices per account, which lowered revenue per user. Despite the increase in subscribers, phone-only average revenue per user increased only 0.4 percent per year compared with the year-earlier quarter.

"They did not expect this large of an uptake," said Kevin Smithen, a managing director at Macquarie Securities Group in New York.

"Though they saved a lot of money on the NEXT plan by lowering the expenses of subsidies, the service revenue came in light because they have re-priced 11 million subscribers at a lower average revenue per user."

In response to growing competition from smaller rivals such as fourth-ranked T-Mobile US Inc <TMUS.N>, AT&T introduced its NEXT pricing plan in July 2013, eliminating down payments for devices and instead allowing customers to pay in installments.
The company previously paid heavy upfront subsidies to phone makers in order to offer customers device discounts and tie them into two-year contracts. It then recouped the cost of the phone over the span of the contract through its service fees.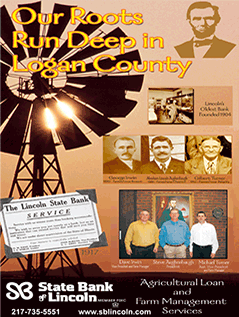 Under NEXT, AT&T unbundles the cost of the device from customer's wireless plan. It can then achieve a limited-term boost to revenue by booking device purchases upfront as immediate revenue, despite the fact customers continue paying in installments over the duration of their contract period.

The company maintained its estimate of free cash flow for 2014 in the $11 billion range and capital expenditures in the $21 billion range, easing analysts' worries that NEXT could tie up capital in financing installment plans.

"The uptake of the NEXT program should have a positive impact on the profitability of the company. They came in fine on cash flow this quarter, with a bit of a working capital swing, but they are maintaining their full-year guidance and I find that to be pretty constructive," Jefferies analyst Michael McCormack said.

Earnings were also boosted by AT&T's acquisition of Cricket Communications Inc's <LEAPC.UL> LEAP wireless, which brought in $3 billion in new spectrum, key to supporting increasing demand for wireless data services, Stephens said.

AT&T expects about $1.2 billion of integration costs in the next two years and $0.05 earnings per share dilution in 2014.

AT&T, the No. 2 U.S. mobile provider, earned $3.65 billion, or 70 cents a share, in the first quarter, compared with $3.70 billion, or 67 cents a share, in the year-ago quarter. Excluding items, earnings totaled 71 cents a share, beating Wall Street's expectations by 1 cent, according to Thomson Reuters I/B/E/S. Revenue rose to $32.48 billion compared with Wall Street's view of $32.47 billion, according to Thomson Reuters I/B/E/S.
AT&T shares fell to $35.51 in late trading after closing at $36.29 in the regular New York Stock Exchange session.

(Reporting by Marina Lopes; editing by Steve Orlofsky, Nick Zieminski and Andre Grenon)
[© 2014 Thomson Reuters. All rights reserved.]
Copyright 2014 Reuters. All rights reserved. This material may not be published, broadcast, rewritten or redistributed.