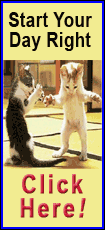 The deal, disclosed on Tuesday, comes as Goldman is working to bulk up its asset management unit, partly by strengthening its quantitative product offerings. It is also part of a broader trend of money managers offering so-called "smart beta" strategies that deliver the high returns of some actively managed fund but with the lower cost of investing in an index fund or exchange-traded fund.

Westpeak creates and distributes its investment strategies through alliances with companies including FTSE Group, Russell Investment Group and Natixis. Like other smart beta firms it picks stocks for its index funds based on factors apart like volatility, liquidity or relative value, rather than market capitalization.

In an interview, Armen Avanessians, the head of Goldman Sachs Asset Management's quantitative business, and Gary Chropuvka, its head of customized and tax efficient beta businesses, said the deal was attractive because Westpeak's products complemented GSAM's existing offerings and because its employees were a good cultural fit within the Wall Street bank.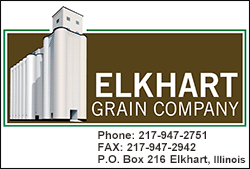 "We were enamored with the approach and we're quite excited about the people," said Avanessians.

Goldman declined to provide terms of the acquisition, which it expects to close in June. Westpeak and its employees will remain in Boulder, Colorado, where the company is based.

Goldman is still working to repair damage from quantitative-fund losses during the financial crisis. One of its biggest quant funds, Global Alpha, shuttered in 2011 after losing more than $10 billion of investor money since 2007.

In a report last October, Credit Suisse analysts said GSAM was still suffering from a lack of client demand for quant products. Chropuvka said the business has seen "pretty strong flows" recently, and now has $50 billion in assets under management, $30 billion of which pertains to the smart-beta strategies that are Westpeak's specialty.

Data from the consulting firm Towers Watson show that smart-beta strategies have beaten market-cap strategies by 0.9 to 2.1 percentage points, on average, since 1964. Institutional investors allocated three times as many assets to smart beta strategies in 2013 as they did the previous year, Towers Watson said. Investment management firms ranging from Blackrock Inc <BLK.N> to WisdomTree have been developing smart-beta funds to capture investor interest.

Goldman's Advanced Beta Strategies platform offers three categories of products: those that aim for returns similar to hedge funds, those that provide customized returns depending on a client's investment objectives, and those that are focused on tax-efficiency.

Avanessians said Westpeak's products would appeal to institutional clients that do not bet against stocks, and want to have liquidity and transparency into index components.

(Reporting by Lauren Tara LaCapra; editing by Bernard Orr)
[© 2014 Thomson Reuters. All rights reserved.]
Copyright 2014 Reuters. All rights reserved. This material may not be published, broadcast, rewritten or redistributed.