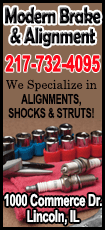 The company, whose shares were up 3 percent, said it added 24,000 net video subscribers in the first quarter. That surprised analysts who expected a loss of 26,000 net subscribers, according to StreetAccount. Last year's fourth quarter marked Comcast's first upswing in cable video subscribers in more than six years.

Most cable companies have been shedding video subscribers for the past few years, losing them to satellite and telecom rivals as well as newer Web-based entrants such as Netflix Inc.

"Two straight quarters of basic video subscriber gains, even small ones, isn't enough to call a reversal of perennial losses," said MoffettNathanson analyst Craig Moffett in a research note. "But it's a start."

Comcast's high-speed Internet growth slowed in the quarter. It added 383,000 net subscribers, fewer than a year ago and missing estimates. ISI analyst Vijay Jayant called the Internet results "strong but decelerating."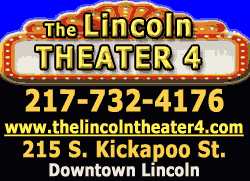 Comcast's Internet business was criticized by Netflix on Monday, capping months of tussling over the speed at which Comcast delivers the online streaming service to its cable customers.

MERGER

Comcast, which made a $45.3 billion bid to acquire second-largest U.S. cable operator Time Warner Cable in February, said it had $17 million in costs related to the acquisition in the quarter.

Comcast's chief financial officer, Michael Angelakis, said there is no timeline on when the company will make a decision regarding the roughly 3 million subscribers it has volunteered to divest as part of its takeover of Time Warner Cable.

The company is studying a "number of potential structures" and wants to pursue divestitures in the "most tax-efficient way possible," he told analysts on a conference call. Other priorities for Comcast will be shrinking its equity base, delivering cash for shareholders and "our ability to maximize our presence in our most strategic markets," he said.

Comcast has not yet revealed what markets it is considering exiting but is in talks with Charter Communications Inc over a potential deal.

Any cash proceeds from a spinoff or sale would be used for returning capital to shareholders, the CFO added.
It is waiting for approval from U.S. regulators on that deal. Once the deal is approved, Comcast plans to increase its shareholder buyback by $2.5 billion to a total of $5.5 billion this year.

Time Warner Cable will release quarterly results on Thursday.

RESULTS

Comcast's free cash flow declined 10 percent in the quarter to $2.8 billion because of an increase in working capital related to the Olympics and TV and film production.

The Sochi Olympics, which aired in February, generated more than $1.1 billion in revenue in the quarter, Comcast said. This helped boost revenue at the NBC broadcast network by 73 percent to $2.6 billion.

Comcast reported net income of $1.87 billion, or 71 cents per share, compared with $1.44 billion or 54 cents a share a year earlier. Excluding items such as a sale of an investment in the quarter, EPS was 68 cents, which beat analysts' estimates by 4 cents, according to Thomson Reuters I/B/E/S.

Revenue rose 14 percent to $17.41 billion from $15.31 billion. Analysts on average expecting $17.04 billion.

Comcast shares were up 3.2 percent at $51.49 on the Nasdaq on Tuesday morning.

(Editing by Lisa Von Ahn, Sofina Mirza-Reid and Matthew Lewis)
[© 2014 Thomson Reuters. All rights reserved.]
Copyright 2014 Reuters. All rights reserved. This material may not be published, broadcast, rewritten or redistributed.