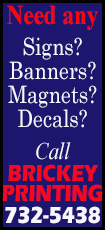 Brent also fell but was cushioned by continued concerns of an escalation in the standoff in Eastern Ukraine that could lead to further Western sanctions against Russia and disrupt supplies from one of the world's biggest producers.

The disproportionate fall of West Texas Intermediate crude futures led to the widening of the Brent-WTI spread by more than a dollar. U.S. crude settled at $102.13, down $2.24 a barrel, or more than 2 percent. Brent crude settled at $109.27, down 68 cents.

The May U.S. crude oil contract expires at the end of Tuesday making the June contract the new front month. But June futures settled almost 2 percent lower, at $101.75 a barrel.

Analysts said in the absence of a major escalation in Eastern Ukraine, where separatists still hold government buildings in defiance of a peace accord struck last week, attention instead has turned to U.S. crude oil inventories.

Stocks in the country are approaching all-time highs — after building 10 million barrels in the week ending April 11 they reached 394 million barrels, close to the record 398 million barrels hit last year.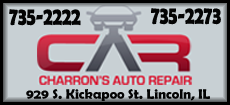 The Energy Information Administration will issue inventory data on Wednesday while American Petroleum Institute data is due later on Tuesday. Analysts polled by Reuters think 2.7 million barrels were added to stocks last week.

"That's going to put us at a lofty level. The all-time record is within shooting distance here," said Bob Yawger, director of commodities futures at Mizuho Securities. "Many market participants are wary of extending the upside ahead of the EIA numbers tomorrow."

Weighing U.S. futures down is the unraveling of some of the political risk premium associated with the crisis in Ukraine, which has led to the worst confrontation between Washington and Moscow since the Cold War.

"Going into the three-day holiday it was 'buy everything', no one wants to be short into the weekend. Now traders acknowledge the risk is Brent," said Phil Flynn, analysts at Price Futures Group. "Definitely Brent is going to be the first line of attack in the risk trade," he said.
Brent's milder decline caused the spread between it and the U.S. benchmark West Texas Intermediate (WTI) <CL-LCO1=R> to balloon to a peak of $7.67 a barrel, the widest since March 26.
In Ukraine, acting President Oleksander Turchinov called for the resumption of an "anti-terrorist" operation in the east of the country after a local politician from his party was found dead there with signs of torture.

U.S. Vice President Joe Biden, visiting Kiev, warned Russia "time is short" for defusing the situation there but Russia, denying it is orchestrating militants in the east, retorted that any resolution will take time.

Washington signalled on Monday it could impose sanctions on Russian President Vladimir Putin. Oil investors fear further sanctions may disrupt oil supplies from the key producer.

Investors are also watching progress of talks between Iran and world powers to end Tehran's nuclear program. President Hassan Rouhani's government confirmed it had reshuffled the leadership of Iran's atomic agency to sideline nuclear experts opposed to talks with the West.
(Additional reporting by Ron Bousso in London and Manash Goswami in Signapore; editing by Marguerita Choy, Tom Brown and Alden Bentley)
[© 2014 Thomson Reuters. All rights reserved.]
Copyright 2014 Reuters. All rights reserved. This material may not be published, broadcast, rewritten or redistributed.