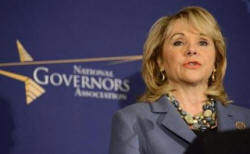 Oklahoma Execution Halted Amid Confusion Over Stay Orders
Send a link to a friend Share
[April 23, 2014] By Heide Brandes
OKLAHOMA CITY (Reuters) — Oklahoma Governor Mary Fallin issued a one-week stay in the execution of a death row inmate due to die by lethal injection on Tuesday, in a move to clear up confusion over which state body has the final say over executions.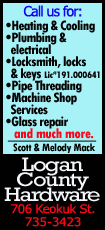 Fallin ordered the stay for convicted murderer Clayton Lockett a day after the state Supreme Court issued its own emergency stay for Lockett and a second inmate, Charles Warner, amid legal wrangling over drugs used in lethal injections.

The stay issued by Fallin moves back Lockett's execution to April 29, the same day Warner is scheduled to be executed.

"While I have great respect for the honorable men and women of the Supreme Court, this attempted stay of execution is outside the constitutional authority of that body," Fallin, a Republican, said in a statement.

Lockett was sentenced to death for the 1999 murder of 19-year-old Stephanie Nieman. Warner was convicted of the 1997 rape and murder of 11-month-old Adriana Waller.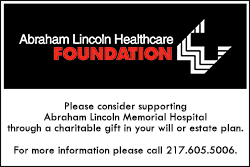 The Supreme Court issued the emergency stay on Monday while it decides an appeal by both men's attorneys over the state's secrecy regarding where drugs used for lethal injections were manufactured.

The attorneys argue that the state had failed to divulge where the drugs came from despite a district court ruling that it should provide that information.

The Supreme Court's action has raised questions from Oklahoma's judicial and government offices about who has the last word over a stay of execution.

Lockett and Warner were scheduled for execution in March, but filed appeals based on Oklahoma's secrecy about the drugs it uses for executions.

Lockett's execution had been rescheduled for Tuesday and Warner's execution was set for April 29 after Oklahoma District Court Judge Patricia Parrish ruled in March that the state's secrecy was unconstitutional.

Last week, the state's Supreme Court had deferred a decision on any further stay order to the Oklahoma Court of Criminal Appeals, which typically handles death penalty cases, giving the appeals court the option to reschedule the executions until the legal issues were resolved.

But after the appeals court denied the stay, the Supreme Court issued its own emergency stay of execution on Monday.

On Tuesday, the Supreme Court denied a request by Republican Attorney General Scott Pruitt for a rehearing of the decision.

(Reporting by Ian Simpson; editing by Simon Cameron-Moore)
[© 2014 Thomson Reuters. All rights reserved.]
Copyright 2014 Reuters. All rights reserved. This material may not be published, broadcast, rewritten or redistributed.