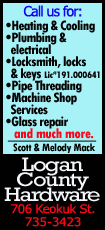 Take that, Philadelphia. The New York Rangers have reclaimed control of the series.

Right winger Martin St. Louis and defenseman Dan Girardi each had a goal and assist, goaltender Henrik Lundqvist made 31 saves and the Rangers beat the Flyers 4-1 on Tuesday night in Game 3 of their first-round playoff series.

Center Derek Stepan also scored a goal as the Rangers took a 2-1 series lead. Game 4 of the best-of-seven Eastern Conference series is Friday night at the Wells Fargo Center.

"We knew coming in this building was going to be loud. It's a great atmosphere," Girardi said. "We just played a lot harder than we did in Game 2 and that shows through desperation."

Defenseman Mark Streit had the only goal for the Flyers, who spotted the Rangers a 2-0 lead for the second straight game. They could not rally the way they did at Madison Square Garden in a 4-2 win on Sunday.
Goalie Ray Emery made his third straight start for injured Steve Mason but was pulled after allowing four goals on 20 shots. Mason, who was healthy enough to be the backup for the first time since suffering an upper-body injury on April 12, made three saves in the final 7:15.

Flyers coach Craig Berube said he will choose his starter in the next couple of days.

"I'm sure he wants a couple back," Berube said of Emery.

The Rangers took a 1-0 lead just 3:54 into the first period when Stepan scored on a rebound after Emery failed to catch left winger Rick Nash's slap shot from the left circle. The puck bounced off Emery's glove and right to Stepan in front, and he flipped it in for his second goal of the series.

St. Louis scored his second goal in three games to put New York up 2-0 midway through the first. Girardi fired a slap shot from the point that St. Louis deflected on a backhand.

"That line obviously set the tone," Rangers coach Alain Vigneault said. "They made really good plays. In the playoffs, you need the top guys to play at a high level."

Emery stoned center Brian Boyle on a breakaway to keep it 2-0 late in the first. Boyle's shot hit Emery's chest and bounced off the post.

Streit scored shortly afterward during a four-on-four to cut it to 2-1. He pinched into the offensive zone on a rush, took a perfect pass from right winger Jakub Voracek and wristed it past Lundqvist.

Girardi blasted a one-timer from the right point over Emery's shoulder to give the Rangers a 3-1 lead early in the second period.
Carcillo skated onto the ice in time to score on a breakaway to make it 4-1 in the third period. The left winger and former Flyer enjoyed sticking it to the fans who used to cheer for him.

"It was a good moment for him," Vigneault said.

The Rangers were outstanding defensively in a gritty, physical contest between the longtime rivals. New York killed off all four of Philadelphia's power plays and blocked an astounding 28 shots.

"We have to get the pucks through, even move it sideways," Flyers defenseman Kimmo Timonen said. "We have to watch tape and find a way to get them through. We have to find a way to move it around quicker."

NOTES: The Rangers led the Eastern Conference with 25 road wins during the regular season. ... The Flyers have a goal from a defenseman in each game of the series. ... The Flyers committed six penalties in each of the first two games but killed off nine of New York's 12 power plays. ... RW Martin St. Louis had one goal in 19 regular-season games for the Rangers after being acquired from Tampa Bay before the trade deadline. He already has more goals in the playoffs. ... Flyers C Claude Giroux did not have a shot in the first two games. ... Flyers RW Steve Downie (upper body) remained out of the lineup. ... Rangers LW Chris Kreider (hand) also was out.
[© 2014 Thomson Reuters. All rights reserved.]
Copyright 2014 Reuters. All rights reserved. This material may not be published, broadcast, rewritten or redistributed.