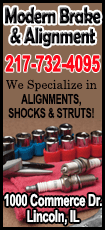 Montreal left winger Max Pacioretty scored a power-play goal with 42.6 seconds remaining in the third period as the Canadiens completed their first series sweep since 1993 with a 4-3 win over Tampa Bay on Tuesday.

Montreal, which will face the winner of the Boston-Detroit series in the second round, swept Buffalo in the second round in 1993 and went on to win its 24th and most recent Stanley Cup.

Canadiens center Daniel Briere, who opened the scoring with his first Montreal playoff goal 2:24 into the first period, recalled watching that series while he was growing up.

"I didn't know it was the last time," Briere said. "I was a little surprised about that. It's a pretty cool tidbit."

Pacioretty pushed right winger Thomas Vanek's shot between Lightning goalie Kristers Gudlevskis pads for the winner after Tampa Bay forward Cedric Paquette was called for tripping left winger Michael Bournival with 2:11 remaining.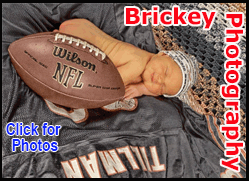 "I thought the refs did a great job of putting the whistles away in the third, and then a penalty like that, 200 feet from our net, it doesn't result really in a scoring chance, I don't think," Lightning captain Steven Stamkos said. "I know they were tangled up. Their guy was kind of holding our guy down and he gives him a little — was it a trip? Yeah, probably, but the way things were going you probably don't expect that to be called, so it's tough.

"You learn from those situations. You never know what's going to be called. It's tough to be in that situation but it is a tough way to lose a game."

Canadiens goalie Carey Price made 20 saves.

The Lightning swept the Canadiens in the only previous playoff meeting between the two Atlantic Division opponents in the second round in 2004, when Tampa Bay went on to win its first and only Cup to date.

Tampa Bay defenseman Victor Hedman and Lightning center Tyler Johnson scored 3:02 apart early in the third period to draw the Lightning even at 3-3.

"We have character. We're never going to quit, that's our attitude," Stamkos said. "That was our focus in between the periods was to give ourselves a chance and we did, so we're proud of that, but it's a little bit of a case of too little, too late. We needed to play with that urgency throughout the whole series, and we found out why it is tough to win in these playoffs."

Hedman cut the deficit to 3-2 at 3:29 with his first goal in 22 career playoff games. Johnson tied it with his first playoff goal at 6:31.

That's when Canadiens coach Michel Therrien used his timeout.
"We could smell the next round and we got a little too passive and we were back on our heels," Pacioretty said. "They made a great push. They had nothing to lose and they played some great hockey and they had a lot of players step up, but that timeout calmed us down a lot and we got back to our game."

Montreal had taken a 2-0 lead when center Lars Eller scored his second goal of the series at 15:21 of the first period.

Lightning left winger Ondrej Palat took advantage of a careless turnover by Canadiens defenseman Alexei Emeline to score a short-handed goal 4:32 into the second.

Right winger Brendan Gallagher scored for a third straight game at 5:42 to restore Montreal's two-goal lead at 3-1 and chase Tampa Bay starting goalie Anders Lindback from the net.

Lightning backup goalie Gudlevskis made 16 saves in his playoff debut after taking over for Lindback, who allowed three goals while stopping 17 of 20 shots.

NOTES: The Lightning were swept for the first time in 13 playoff series. ... Lightning G Kristers Gudlevskis was playing for Latvia in the 2014 Sochi Olympics when he faced Canadiens G Carey Price, who led Canada to a 2-1 quarterfinal win on its way to winning the gold medal. Gudlevskis made 55 saves in the loss. ... Tampa Bay D Sami Salo missed his second game in a row because of an upper-body injury. ... Canadiens C Daniel Briere's first-period goal was his 51st in 112 playoff games.
[© 2014 Thomson Reuters. All rights reserved.]
Copyright 2014 Reuters. All rights reserved. This material may not be published, broadcast, rewritten or redistributed.