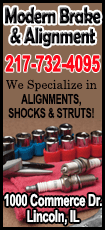 Apparently, McHugh didn't need much preparation.

The 26-year-old right-hander finally earned his first career victory in impressive fashion Tuesday night, pitching 6 2/3 scoreless innings and striking out a career-high 12 in Houston's 5-2 win over the Seattle Mariners.

"It was great," he said. "It's really good when you get that proverbial gorilla off your back with a W."

Catcher Jason Castro, designated hitter Chris Carter and third baseman Matt Dominguez all homered as the Astros (7-14) built a 4-0 lead before holding on for their second consecutive win.

Because of an injury that landed Astros ace Scott Feldman on the 15-day disabled list one day earlier, McHugh made his Houston debut Tuesday after spending parts of the past two seasons with the Rockies and Mets. He had an 0-8 record and 8.94 ERA to show for his time in the majors.

Over 6 2/3 innings of work on Tuesday, McHugh (1-0) gave up just three hits, all of them singles, and only saw one of the four baserunners he allowed reach second base.

His career ERA dropped by more than a run — from 8.94 to 7.83 — with the performance.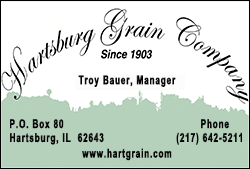 "It felt really good," he said. "I've had a lot of people encouraging me over the years, and my wife and I have bounced around to a lot of places. So this one's for the people like my wife who've been with me through it all."

Seattle first baseman Justin Smoak hit a two-out, two-run homer off reliever Raul Valdes in the bottom of the seventh inning to account for the Mariners' only runs of the game.

The Mariners (7-13) extended their losing streak to eight games with the loss. Over the past four games, Seattle has scored a total of just six runs.

"We're just trying to do a little too much," manager Lloyd McClendon said.

Seattle starter Erasmo Ramirez (1-3) allowed home runs in each of the first two innings but settled down for six solid innings of work. He allowed just three hits while striking out eight, with three earned runs allowed.

Both home runs came on 0-2 pitches.

"He didn't make quality strikes right when he needed to: with two strikes in the count," McClendon said.

Dominguez homered off reliever Dominic Leone in the seventh, hitting a solo shot to center field that gave Houston a 4-0 lead. Dominguez has homered on back-to-back nights.

The two teams combined for 26 strikeouts. Seattle has now struck out 28 times over the first two games of the series.

A modest crowd of 10,466 fans began getting impatient in the top of the seventh inning, when Seattle center fielder Abraham Almonte committed the team's third error in two nights and drew a chorus of boos.

Houston has scored 12 runs in the first two games of the series after scoring a total of 14 during the seven-game losing streak the Astros had before they arrived in Seattle.

The Astros jumped out to a 3-0 lead on the home runs by Castro and Carter. Castro took Ramirez deep for a one-out, two-run homer in the first, and Carter added a solo shot off Ramirez in the second.
McHugh got off to quite a start by striking out the side in the bottom of the first, then turning the trick again in a 1-2-3 third. He matched his career high of nine strikeouts in a game during the first five innings.

Seattle's McClendon said the Mariners were surprised by McHugh's fastball, which was clocked at 94 miles per hour.

"That wasn't in the scouting report," McClendon said.

McHugh said he typically throws a fastball around 90 to 92 miles per hour but added: "If I'm juiced up, I can get it up there."

Said Astros manager Bo Porter: "That's what you call seizing the opportunity. He was tremendous."

NOTES: Mariners RHP Hisashi Iwakuma, who is on the 15-day disabled list with a strained tendon in a finger, had his scheduled rehab start at Triple-A Tacoma rained out Tuesday. In lieu of the rehab start, Iwakuma threw a four-inning simulated game before Tuesday's Mariners-Astros game at Safeco Field. "The ball jumped out of my hand pretty well today and I feel pretty close to the regular season," Iwakuma told The Seattle Times after the 58-pitch session. ... Astros RHP Lucas Harrell cleared waivers and was officially outrighted to Triple-A Oklahoma City on Tuesday. Harrell made three starts with Houston this season and had an 0-3 record and 9.49 ERA to show for it before being designated for assignment last week. ... Houston's 7-2 win on Monday night, which came against Seattle ace Felix Hernandez, improved the Astros' record to 3-0 when facing former Cy Young winners this season. Houston has now beaten Hernandez, RA Dickey and CC Sabathia while scoring a combined 17 runs against them. In three games against former Cy Young winners, the Astros averaged 6.3 runs per game; against everyone else, Houston has averaged 2.4.
[© 2014 Thomson Reuters. All rights reserved.]
Copyright 2014 Reuters. All rights reserved. This material may not be published, broadcast, rewritten or redistributed.