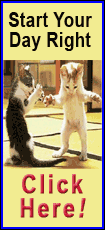 Milwaukee came into its game on Tuesday night against San Diego with a 2.66 ERA, trailing only the Atlanta Braves and the Oakland Athletics, and had thrown four scoreless innings on Tuesday before San Diego third baseman Chase Headley belted a 12th-inning home run off right-hander Alfredo Figaro to lead the Padres to a 2-1 victory.

"That's kind of a heart breaker if you lose that one," Headley said. "The way things have been going for us, that was a game we needed to win. Fortunately, I was able to put a good swing on the ball and hit it out."

Left-hander Zach Duke and right-hander Jim Henderson kept the Padres off the board in the eighth and ninth innings, respectively, combining for five strikeouts before Figaro took over in the 10th.

Making his first appearance since being summoned Monday from Triple-A Nashville — after the Brewers' bullpen covered eight of 14 innings on Sunday in Pittsburgh — Figaro worked quickly through his first two innings, allowing only a one-out single to right fielder Chris Denorfia in the 10th.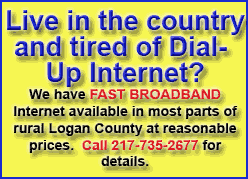 He struck out his next three batters and got left fielder Seth Smith to pop up to end the 11th, but he left a fastball up and over the plate to Headley, who took advantage for his second home run of the season.

"It was big for our team," Headley said. "It was big for me personally, but it was big for our team. The way our guys pitched today was phenomenal. That's a heck of an offensive club over there. We stranded guys two or three innings, plus with two outs on third base and it really gave us a chance. Our bullpen did a great job."

With the lead, San Diego turned to Huston Street, who retired center fielder Carlos Gomez and second baseman Scooter Gennett on bouncers to short then got right fielder Ryan Braun to look at strike three for his seventh save of the season.

"Down the line our guys did a good job and the Brewers held us down, too," Padres manager Bud Black said. "But we kept at 'em. It was good to see Chase with a really, really good swing against a mid-90s fastball."

Impressive outings from both starters kept the scoring low.

Brewers right-hander Yovani Gallardo continued his strong start to the season.

Gallardo went seven innings and held San Diego to a run, five hits and two walks while striking out four. He has produced a quality start in each of his five outings this season and has yet to allow more than two earned runs.

He kept the Brewers in the game while the offense scuffled against Padres right-hander Ian Kennedy, who has struggled against the Brewers during his career and was 0-1 with a 6.57 ERA in three starts last season.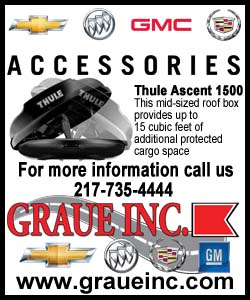 Kennedy labored early and needed 73 pitches to get through his first three innings, but Milwaukee failed to take advantage of the opportunities.
The Brewers put runners at second and third with nobody out in the second and then loaded the bases with two out in the third, but Kennedy worked out of both jams and needed just six pitches to get through the fourth.

He retired nine of the last 10 batters he faced, allowing only a solo home run to second baseman Scooter Gennett during that stretch.

"Kennedy did a good job today," Gallardo said. "He mixed his pitches well. It takes a lot to keep the lineup that we have to one run."

In all, Milwaukee was 0-for-8 with runners in scoring position and stranded nine runners in the first nine innings.

"We had some good opportunities to score, but Kennedy made some good pitches," Brewers manager Ron Roenicke said. "I thought he was on his game today.

"But when you let those runs get away, it's tough. When you play these close games, you always look back and wonder what you could do better to score that run. This is a tough loss."

The Brewers had won four straight entering play but struggled at Miller Park, where Milwaukee is 3-5 this season compared with 9-1 on the road.

NOTES: CF Carlos Gomez was atop the Brewers' lineup on Tuesday after appealing a three-game suspension handed down earlier in the day by Major League Baseball for his role in a bench-clearing brawl on Sunday at Pittsburgh. ... The Padres acquired minor league infielder Tyler Greene from the Braves on Tuesday in exchange for a player to be named. Greene was batting .200 for Triple-A Gwinnett this season and is a career .224 hitter in parts of five major league seasons with the St. Louis Cardinals, Houston Astros and Chicago White Sox.
[© 2014 Thomson Reuters. All rights reserved.]
Copyright 2014 Reuters. All rights reserved. This material may not be published, broadcast, rewritten or redistributed.