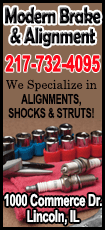 The Rockies beat the Giants 2-1 on Tuesday night, thanks in large part to an effective start by left-hander Franklin Morales, who matched his career high by pitching seven innings. He allowed one run and Hunter Pence's homer in the fifth inning.

"Frankie's a tough competitor, and he was absolutely huge tonight," Rockies manager Walt Weiss said. "We needed length from him. I was just hoping Frankie would give us six, and he ended up giving us seven."

Giants starter Madison Bumgarner threw a complete game, giving up homers in the fourth to shortstop Troy Tulowitzki and in the fifth to third baseman Nolan Arenado, who extended his career-high hitting streak to 13 games. The complete game was the third of Bumgarner's career and his first in a losing effort.

Bumgarner is just the second pitcher to allow two or fewer runs runs and lose a complete game at Coors Field, which opened in 1995.

The Rockies improved to 4-1 on the homestand, which ends Wednesday, and 8-3 overall at home this season. At 12-10, the Rockies are two games above .500 for the first time since June 18, when they were 37-35.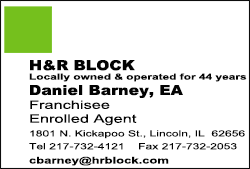 The weak-hitting Giants, who are 11-10 overall, lost for the fifth time in six games and have hit .178 (39-for-219) in that span. They have scored only 12 runs in their past seven games.

The Giants went hitless in nine at-bats with a runner in scoring position, leaving them 3-for-40 (.075) in such situations in their past six games.

The Giants had runners on first and third with one out in the second, but Morales struck out Ehire Adrianza and Bumgarner. In the sixth, the Giants had runners on first and second with one out, but Morales got Joaquin Arias to ground into a force play and Adrianza to pop out.

Bumgarner threw 67 of 98 pitches for strikes in his first complete game since Aug. 14, 2012, against Washington.

He joined Jason Jennings of the Rockies as the only pitchers to give up two or fewer runs in a complete game at Coors Field and lose. Jennings gave up a home run to Albert Pujols in his complete-game 1-0 loss to the St. Louis Cardinals on July 25, 2006.

Bumgarner had one of the five hits off Morales, a double with two-out in the seventh, before Morales struck out Angel Pagan.

"He was throwing so well, I let him hit," Giants manager Bruce Bochy said. "There were two outs, nobody on, he ends up hitting a double for us. So he more than did his job."

The only other time Morales threw seven innings was June 28, 2012, at Seattle when he held the Mariners scoreless while pitching for the Boston Red Sox. Morales had a season-high seven strikeouts with two walks. He threw 67 of his 99 pitches for strikes.

"My two-seamer is perfect today," Morales said. "And I set it up to throw my cutter and my curveball."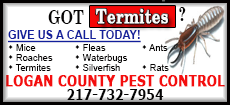 Adam Ottavino took over for Morales in the eighth and gave up a leadoff single to right fielder Hunter Pence, who had homered in the fifth. Michael Morse also singled off Ottavino with one out in the eighth.
Left-hander Rex Brothers came on to face switch-hitter Pablo Sandoval, making him bat right-handed. Sandoval grounded Brothers' first pitch to Tulowitzki, who started an inning-ending double play. Brothers happily pumped his fist as he started off the mound.

"You're going to swing at the first pitch, you want to hit it a little better than that," Bochy said.

Brothers got left-handed-hitting Brandon Belt to hit a bouncer back to him leading off the ninth and turned the game over closer LaTroy Hawkins.

Hawkins walked pinch-hitter Brandon Crawford and gave up a single to pinch-hitter Gregor Blanco. But Hawkins struck out pinch-hitter Hector Sanchez and got Pagan to ground to shortstop to preserve Morales' win and Hawkins' his sixth save.

While dropping the first two games of the series, the Giants have three runs and 14 hits. But Pence, who came into the game hitting .197, had a double in addition to his homer.

Sandoval, who brought a .162 average into the game, doubled. Morse had an opposite-field single and drove two balls deep — to center and to right. All in all, Bochy saw signs of offensive improvement from his team.

"I thought they had better at-bats," Bochy said. "I was encouraged. I really was tonight. It seemed like they weren't coming off the ball as much. Morales, he threw well. He's got good stuff. But I thought we did have better at-bats anyway tonight."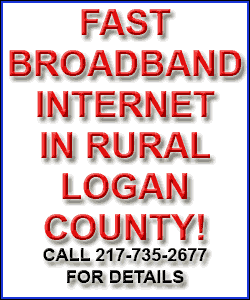 NOTES: Giants LHP David Huff (left quad strain) was placed on the 15-day disabled list, and OF Juan Perez was recalled from Triple-A Fresno. ... Rockies CF Charlie Blackmon, a left-handed hitter who homered twice Monday and entered Tuesday leading the National League with a .411 average, was not in the lineup against LHP Madison Bumgarner. Blackmon was 0-for-3 with three strikeouts against Bumgarner. ... Rockies RHP Tommy Kahnle tied a franchise record with five strikeouts in two innings Monday. It was the sixth time that had been done and first since Adam Ottavino on June 28, 2012.
[© 2014 Thomson Reuters. All rights reserved.]
Copyright 2014 Reuters. All rights reserved. This material may not be published, broadcast, rewritten or redistributed.