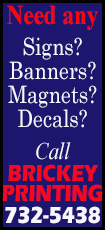 Right-hander Jason Hammel threw seven strong innings, third baseman Mike Olt hit his team-leading fourth home run, and the Cubs won consecutive games for the first time this season with a 9-2 win Tuesday over the struggling Diamondbacks.

Arizona has lost four straight and 10 of 11 to plummet to 13 games below .500.

While neither team is in contention, the Cubs got positive contributions from Hammel and Olt.

Hammel began the day with baseball's lowest WHIP at 0.73, and he continued his strong first month with the Cubs. During those seven innings, Hammel (3-1) allowed four hits and one run while striking out four, bouncing back from his April 16 loss to the Yankees.

"Very nice job. Got some groundball double plays when he needed to. Made some pitches when he needed to," Cubs manager Rick Renteria said. "He did a very nice job. It was pretty efficient."

Hammel threw 109 pitches and didn't walk anybody.

"You get yourself into a lot of trouble if you don't throw strikes," Hammel said. "Honestly, tonight I kind of battled through it. Didn't really have command of the two-seamer, so I had to use the four-seamer a lot tonight. It's simple math — if you don't let anybody on base you don't have to worry about giving up runs."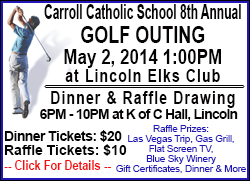 Hammel also didn't have to worry about support thanks to Olt and a Cubs offense that scored a season-high nine runs.

Olt's home run — a three-run blast in the fifth off Diamondbacks starter Brandon McCarthy — helped the Cubs win two straight for the first time since Sept. 9-10 against Cincinnati. Along with Olt's home run, second baseman Luis Valbuena had two hits and scored three times while right fielder Nate Schierholtz and center fielder Justin Ruggiano had two RBIs for Chicago, which scored four times in the fifth and eighth and won back-to-back games at Wrigley Field for the first time since Sept. 4-6 against Miami and Milwaukee.

With a win Wednesday or Thursday, the Cubs can clinch their first series of the season and their first since taking two of three from the Reds on Sept. 9-11, a span of 11 series.

Olt has been limited by a right shoulder problem and a platoon, but Renteria said Olt will get more playing time. And based on Tuesday, he seems ready for the increase.

"I've been working a lot," Olt said. "Extra work, just making sure I can take as many reps as I can to get as comfortable as I can, and when I get in there that's my main goal, is stay comfortable and it has been working."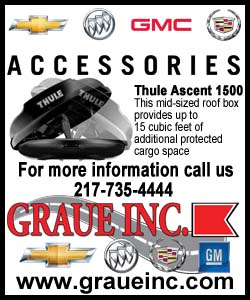 Not much has been working for Arizona.
Other than catcher Tuffy Gosewisch's sixth-inning solo home run, the scuffling Arizona offense didn't do much to help McCarthy. McCarthy (0-4) went five innings and allowed seven hits and five runs (one earned) and struck out a season-high six. His night was undone by four unearned runs in the fifth, turning a 1-0 deficit into a 5-0 hole.
"We didn't mount any pressure again offensively," Diamondbacks manager Kirk Gibson said.

They could have used some after the fifth, when the Cubs scored four times after second baseman Martin Prado's one-out error on an Anthony Rizzo grounder helped the Cubs blow the game open. It culminated with the Olt homer and extended Arizona's miserable start to the season.

"I've been on a few bad teams, but (the frustration is) usually was spaced out with some positivity and ... some rays of hope," McCarthy said. "This is just a different animal right now."

NOTES: Cubs president Theo Epstein said the team has been "plucky" so far but bemoaned its bullpen and offensive issues. As for Wednesday's 100th anniversary of the first game at Wrigley Field reminding him of the franchise's title drought, he said, "I don't think I really need that kind of a reminder." ... OF Mark Trumbo was out of the Arizona lineup because of a sore left foot. "It just got sore in the game last night late in the game," Arizona manager Kirk Gibson said. "Something that popped up, just kind of sore so we'll take it easy." ... RHP Jake Arrieta will likely get one more rehab start before returning to the Cubs. Arrieta hasn't pitched in the majors this season because of right shoulder tightness, and had his fourth rehab appearance Monday, allowing five runs — three earned — and five hits over 5 2/3 innings. ... Wednesday's pitching matchup is Arizona LHP Wade Miley (2-2, 4.35 ERA) against Chicago RHP Jeff Samardzija (0-2, 1.29 ERA).
[© 2014 Thomson Reuters. All rights reserved.]
Copyright 2014 Reuters. All rights reserved. This material may not be published, broadcast, rewritten or redistributed.