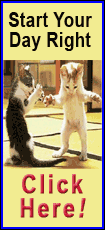 This night also belonged to Japanese import Masahiro Tanaka.

The two former free agents, who cost the Yankees $328 million counting Tanaka's posting fee, combined to lead New York to its fourth win in five games against the rival Red Sox this April.

Ellsbury heard boos, heard cheers, was given a nifty video tribute but had a long triple and an outstanding catch in the first inning and then doubled home two runs in the fifth. Tanaka worked 7 1/3 strong innings and shook off hefty back-to-back fourth-inning home runs by designated hitter David Ortiz and first baseman Mike Napoli and raised his record to 3-0 to go with a 2.15 ERA.

Tanaka, 24-0 in Japan last year, has pitched 29 1/3 innings in the major leagues, striking out 35 and walking two.

"He has a great presence on the mound," said Yankees shortstop Derek Jeter, who had a pair of RBI singles and extended his hitting streak to 11 games as the Yankees beat up on nemesis Jon Lester. "It doesn't seem like he's fazed by too much. He has a lot of confidence in his ability — on top of having a lot of ability. He's fun to play behind. He's been a lot of fun to watch."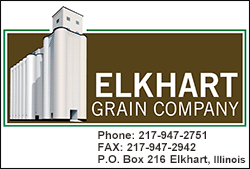 Said Yankees manager Joe Girardi: "We knew his command was good but it's been really, really good. He didn't walk people in spring training — he's got a real good idea of what he's doing."

Speaking through an interpreter, Tanaka said, "I think I was a little pumped up today just because I knew how good this lineup was."

Talking about his control, he said, "The number of walks I've given up, I'm pretty satisfied."

Ellsbury, hitting .342 as a Yankee, had a wild night.

"Any time we win it's a good game. I'm happy I could go out there and help the team win tonight," he said. "I thought the fans were great. I thought the reception was nice. The tribute the Red Sox gave on the video board was unexpected and I thought it was very classy of them to do that."

DH Carlos Beltran hit a solo homer (No. 5) and the Yankees, 4-1 against Boston this season, collected seven extra-base hits in raising their record to 12-8 with their second straight win. Catcher Brian McCann had three of New York's 15 hits. Six Yankees players had at least two hits.

Rain started falling in the fourth inning but was mostly light, until the ninth when it started to come down heavier.

For the Red Sox, sitting in last place in the scrambled AL East at 9-12, falling behind is nothing new. Boston has been outscored 53-27 in the first four innings of games this season. Last year, they had a 426-298 advantage in the first four innings.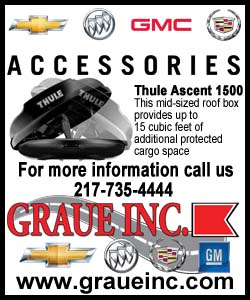 Lester came in off four strong starts and owning all kinds of success against the Yankees, but threw 117 pitched in 4 2/3 very shaky innings Tuesday. Five of the eight runs he allowed were unearned, but he was still hit hard from the start, when Ellsbury opened the game with a triple on an 0-2 pitch. It was actually a fan interference call at the center-field wall and Ellsbury was awarded a triple.

Lester gave up five extra-base hits, including three straight doubles to start the third inning. That dug a hole and Tanaka made it stand up.

"He throws a lot of strikes. He never gave in," Boston manager John Farrell said of Tanaka. "He forced us to swing the bat early in the count at times."

NOTES: New Yankee CF Jacoby Ellsbury made his first return to Fenway Park with his new team on Tuesday night — and heard boos when he led off the game. He tripled, then made a nifty catch in the bottom of the inning and received a video salute from the Red Sox — and then an ovation — after the bottom of the first. He waved to the crowd on camera. ... The Yankees activated RHP/closer David Robertson from the 15-day disabled list (he warmed up in the ninth inning), but learned RHP Ivan Nova has been advised to have Tommy John surgery that would require 12-18 months of rehab. ... New York's Michael Pineda, with a 1.00 ERA in his first three starts, faces RHP John Lackey on Wednesday night. Lackey has allowed six earned runs in each of his last two starts, the first of those in a loss at Yankee Stadium. ... The national-champion University of Connecticut men's basketball team was honored on the field before the game, with star guard Shabazz Napier throwing out the first pitch.
[© 2014 Thomson Reuters. All rights reserved.]
Copyright 2014 Reuters. All rights reserved. This material may not be published, broadcast, rewritten or redistributed.