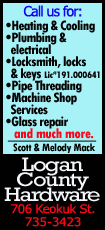 The two home run balls, easy. The line drive didn't hurt, he said, but those two pitches cost him a shutout.

Price followed his worst outing of the season by tossing a complete-game six-hitter in the Rays' 7-3 win over the Minnesota Twins.

"If I'm going to get hit, that's the place to hit me," Price dead-panned. "I don't know how it didn't break (the cup). Two feet higher and it hits me in the face."

Price, who went a season-low five innings and allowed six earned runs on Thursday in a loss to the New York Yankees, was threatened only in one inning — when he allowed two home runs and the shot by Maurer. He struck out 12 and walked just one.

Tampa Bay improved to 10-10 in taking the first of the three-game series. The Twins fell to 9-10 and lost for the third time in four games.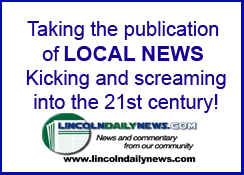 Left fielder David DeJesus went 3-for-4 and knocked in three runs for Tampa Bay, and designated hitter Matt Joyce and first baseman James Loney each went 2-for-4 with a double and plated a pair.

Tampa Bay took a 3-0 lead in the first inning against right-hander Kyle Gibson. Second baseman Ben Zobrist led off with a walk and took second with one out when shortstop Pedro Florimon misplayed a Joyce pop-up into a single. Third baseman Evan Longoria walked to load the bases before Loney hit a two-run double to the gap in left. DeJesus then followed a Wil Myers single with a run-scoring base hit off the base of the right-field wall.

The Rays led 3-0, as Gibson required 41 pitches finish the inning.

"I don't know how you get a base hit on a pop fly to shortstop," Twins manager Ron Gardenhire said. "That's ridiculous. He didn't miss it in the roof. He just missed the ball."

The Rays improved the lead to 5-0 in the third on a DeJesus' two-run single.

Price cruised into the fourth having not allowed a base runner, but Brian Dozier led off with his sixth homer of the season to trim the lead to 5-1.

"Dozier got him off his rhythm a little bit," Rays manager Joe Maddon said. "To his credit, he put a good swing on it."

Minnesota hammered Price in the inning, with Joe Mauer lining a single off his glove and 30-year-old rookie Chris Colabello walloping a two-run homer — his second this season — to cut the deficit to 5-3.

"He's gotten me with that backdoor cutter the first at-bat so, obviously [that was] in my mind," Colabello said. "I had gotten ahead in the count and he threw it 3-1. I missed the fastball on 3-2. I just looked for another one. He just happened to hang a cutter and I got the barrel out."
Tampa Bay knocked out Gibson in the fourth, however, scoring two runs on a Joyce double off reliever Samuel Deduno for a 7-3 lead. Zobrist and Desmond Jennings had led off with singles, prompting Gardenhire to remove Gibson, who was eventually charged with seven runs on 10 hits in three-plus innings. In his first three starts over 19 1/3 innings combined, Gibson had allowed two earned runs, and 12 hits.

"The kid just didn't have it tonight," Gardenhire said. "They weren't killing him, by any means, but they were putting the balls in the right places and it ended up costing us."

Major League Baseball issued a statement after the game confirming that the umpiring crew had erred on the fifth-inning strikeout call of shortstop Yunel Escobar even though it used replay to ascertain the count. Home plate umpire Paul Schreiber incorrectly ruled foul ball on a pitch catcher Kurt Suzuki muffed earlier in the at-bat. Maddon asked for clarification when Escobar was not awarded first base on a 3-2 ball call, but the crew still could not figure out the count even after checking replays.
NOTES: In retiring 2B Brian Dozier for his first out of the game, Rays LHP David Price reached 1,000 innings, second in franchise history to current Royals RHP James Shields (1,454.2). ... Rays LF David DeJesus broke an 0-for-24 streak with a run-scoring single off RHP Kyle Gibson in the first inning on Tuesday. He hadn't knocked in a run all season and had not produced more than one hit in a game since April 6. ... Twins RF Chris Colabello has a seven-game hit streak and reached safely in 16 of 19 games this season.
[© 2014 Thomson Reuters. All rights reserved.]
Copyright 2014 Reuters. All rights reserved. This material may not be published, broadcast, rewritten or redistributed.