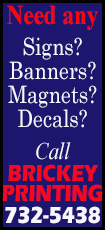 Now, the Rams have won seven games in each of the last two years and enter the 2014 draft with the final payment from the blockbuster trade they made with Washington that enabled the Redskins to move up to No. 2 overall and select quarterback Robert Griffin III. Thanks to the Redskins' 3-13 finish in 2013, the Rams again have the second pick in the first round to go with their own choice at No. 13.

Fisher and Snead have been able to build a young roster that has been competitive, but also resides in a division with three teams — Seattle, San Francisco and Arizona — that won a combined total of 35 games last season. Upward mobility doesn't come easily, and can only be achieved by hitting with their selections and then having those young players continue to improve. The team's roster has just one player, defensive end Chris Long, that came to the organization from college prior to 2009.

Fisher likes what the trade with the Redskins produced, saying, "I believe right now with what we've got on the roster resulting from that trade that we've done well. We've drafted starters. We've drafted high-character players that are going to be part of our program hopefully for a long time. And as we all know, we're not through. We're not done yet."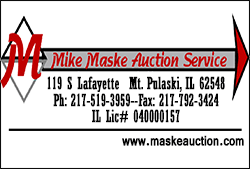 The extra picks enabled the Rams to take a chance on cornerback Janoris Jenkins in the second round of the 2012 draft, trade up for wide receiver Tavon Austin in the first round last year and then trade down later in the first round while still adding linebacker Alec Ogletree.

There remains the distinct possibility there will be more wheeling and dealing this year. While the first two picks overall aren't as clearly defined as they were two years ago, which is why the Rams were able to make the trade with Washington on March 12, there is still expected to be significant interest in the draft's best talent from the teams selecting afterward. Once the first player is selected, whether it's by the Houston Texans or a team trading up to No. 1, the Rams' pick will be officially in play to a team yearning for a quarterback, defensive end Jadeveon Clowney, wide receiver Sammy Watkins, linebacker Kahlil Mack or tackle Greg Robinson.

In a relatively quiet month after the March 11 beginning of the league year, the Rams improved their roster with the re-signing of guard Rodger Saffold and the additions of wide receiver Kenny Britt, defensive tackle Alex Carrington and backup quarterback Shaun Hill.

That still leaves work to be done at tackle, where Jake Long is returning from a torn ACL, and safety, where depth as well as a potential starter would be welcome. With quarterback Sam Bradford recovering from a torn ACL and with two years remaining on his contract, the Rams are also expected to add another young arm behind Bradford and Hill either in the third or fourth round, or possibly in the second if an extra No. 2 choice could be acquired as part of a trade down.

However, it's unrealistic to actually believe the Rams are targeting a quarterback with their choice at 13. There's no reason to think anyone they draft will be better than Bradford. A top half of the first-round quarterback is expected to come in and play, not sit, considering that player will have a cap charge approaching $1.9 million, which will make that No. 13 pick ironically the 13th-highest cap number on the roster. The general consensus is that there isn't significant separation between the perceived top quarterbacks in this draft and the next tier of passers.

It wouldn't be surprising if the Rams also look to trade down from that 13th spot, especially if quarterbacks begin sliding through the first round and teams want to move up for one.

However it plays out, the Rams should emerge from the draft fortified with another strong group of talent that will help them compete in what has developed into the toughest division in the NFL.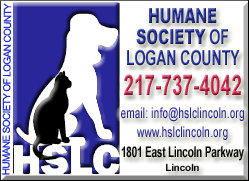 NOTES, QUOTES

The Rams opened the strength and conditioning phase of their offseason program Monday, and while quarterback Sam Bradford is limited as recovers from a torn ACL suffered during the 2014 season, he is jogging and coach Jeff Fisher is optimistic that Bradford will be participating more as the offseason work progresses.

"Sam's in a very good place considering what happened last year," Fisher told the St. Louis Post-Dispatch. "I thought he was off to a great start. Had he stayed healthy his projected numbers could've been quite impressive. He's worked hard through the process, and I would expect him at some point to be throwing in OTAs."

The OTAs begin in June, and Bradford is expected to participate although it's not known yet how much. Added Fisher, "To the extent of which I can't predict right now. It may be 1-on-1, it may be 7-on-7, it may be 'team.' We don't know. But he's doing great."

Fisher also believes (hopes?) there won't be additional issues with injuries. He told the Post-Dispatch, "He really didn't have any issues in 2012 with us, other than we had a real young team around him. So I'm very disappointed for him because of the injury (last season). But we really have no reservation whatsoever that he's gonna have any trouble coming back.

"You're not gonna hear a head coach say he has a player on his team that's not ahead of schedule coming off an ACL. Everybody says they're all ahead of schedule. But he is realistically way ahead of schedule. He's working hard. Since 'Jack' (Steven Jackson) left, it's really pretty much become his locker room from a leadership standpoint, at least on the offensive side of the ball. And he's continuing with that as he rehabs."

Linebacker James Laurinaitis was anxious for the offseason program to begin so the team could back to work and begin preparing for the 2014 season. Laurinaitis is entering his sixth season and he said it's getting old not being part of the offseason.

Laurinaitis told the Post-Dispatch that strength and conditioning coach Rock Gullickson "made a good point in the weight room today. For a lot of us that have been here for a while — myself, Sam, Chris Long — it's enough of, 'Hey in the future we're gonna be good.'

"It's more of, 'Hey, we need to be good now.' I wouldn't say that we're getting old, but we're not second-, third-year guys any more. So I think there's an urgency and kind of a realization that we were fourth in our division."

The Rams had their second consecutive seven-win season, but were still three games behind third-place Arizona in the NFC West.

"We're still working to catch the Arizona Cardinals, if we're gonna be honest with ourselves," Laurinaitis said. "Right now, you can't play a football game for a while. So just go out there and work your tail off while you can, and realize that's our goal. Our only vision is to catch everybody else because right now we're fourth. And that's the reality no matter how much it stinks."
He added, "This has got to be the year for us, I feel. I just want to get to the postseason. I want to know what it's like to play postseason football. And I think that's a lot of our goals in talking to Chris and Sam."

Laurinaitis also revealed that he had ankle surgery shortly after the end of the season, but that is 100 percent now.

He said, "I got my ankle cleaned out. It's no big deal. It was an easy deal. I'm feeling good and I'm 100 percent at everything."

STRATEGY AND PERSONNEL

TEAM NEEDS:

SAFETY: T.J. McDonald was a solid pick in 2013 and quickly became a starter, but more depth is needed, especially after Darian Stewart departed in free agency and Matt Giordano remains an unrestricted free agent. Rodney McLeod started last season, but the Rams could be trying to improve at that spot.


OFFENSIVE LINE: Tackle Jake Long is coming back from an ACL injury. Right guard Harvey Dahl was released and left guard Chris Williams left for Buffalo. Rodger Saffold was re-signed and he is expected to start at one of the guard spots, preferably on the left side. Dahl could be brought back later, but the Rams hope to get younger.


CORNERBACK: Depth is needed on a unit that currently has Janoris Jenkins and Trumaine Johnson as the starters and Brandon McGee the likely nickel back. There is more of a need following the release of Cortland Finnegan, who eventually was signed by Miami.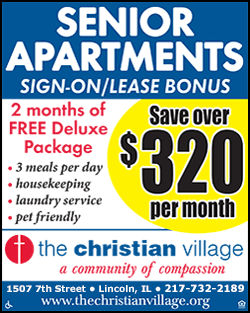 PERSONNEL TRACKER

UNRESTRICTED FREE AGENTS (not tendered offers):

CB Quinton Pointer (not tendered as ERFA) contributed on special teams during his brief stint on the active roster.

UNRESTRICTED FREE AGENTS:

S Matt Giordano provides rare experience at the safety spot and contributed on special teams. He could return at the veteran minimum.


QB Brady Quinn ended the season on injured reserve because of a back problem and would be considered an extreme longshot to be re-signed.


LB Will Witherspoon could be at the end of the line. He was signed last summer after the Jo-Lonn Dunbar suspension was announced, and rarely played from scrimmage after he returned.

RESTRICTED FREE AGENTS: None.

EXCLUSIVE RIGHTS FREE AGENTS:

C Tim Barnes (tendered at $570,000) started and held his own late in the season when Scott Wells was injured.


WR Justin Veltung (tendered at $495,000) was added to the roster from the practice squad when Tavon Austin missed time at the end of the season. He has shown some ability as a punt returner and could compete for a roster spot.

PLAYERS RE-SIGNED:

QB Austin Davis: ERFA; $570,000/1 yr.


LB Jo-Lonn Dunbar: UFA; $2.006M/2 yrs, $128,821 guaranteed.


G Rodger Saffold: UFA; $31.347M/5 yrs, $5M SB/$19.5M partially guaranteed/$11M fully guaranteed.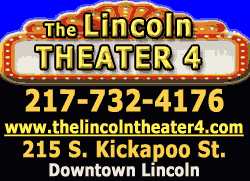 PLAYERS ACQUIRED:

WR Kenny Britt: UFA Titans; $1.4M/1 yr, $550,000 guaranteed.


DL Alex Carrington: UFA Bills; 1 yr, terms unknown.


QB Shaun Hill: UFA Lions; $1.75M/1 yr, $500,000 guaranteed.

PLAYERS LOST:

QB Kellen Clemens: UFA Chargers; 2 yrs, terms unknown.


G Harvey Dahl (released).


CB Cortland Finnegan (released).


TE Mike McNeill: Not tendered as RFA/Panthers; $1.52M/2 yr, $100,000 SB.


G Shelley Smith: UFA Dolphins; $5.5M/2yrs, $500,000/SB/$1.5M guaranteed.


S Darian Stewart: UFA Ravens; 1 yr, terms unknown.


G Chris Williams: UFA Bills; $13.5M/4 yrs, $5.5M guaranteed.

[© 2014 Thomson Reuters. All rights reserved.]
Copyright 2014 Reuters. All rights reserved. This material may not be published, broadcast, rewritten or redistributed.