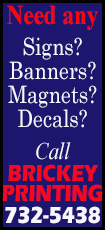 The Workforce Readiness Expo will take place at Lincoln Christian Church.

This event is NOT a job fair. The chamber is hoping to accomplish two things with the annual Workforce Readiness Expo. One, the event is to help prepare local high school students in Logan County for the next step, whatever that next step would be for them. Second, with the business expo portion of this event, the chamber is hoping to show Logan County youth that there are viable careers in Logan County, so they don't have to leave to make a good living.
"Instead of job shadowing just one career, this event equips students with needed skills while exposing them to numerous local occupations," says Kristi Powell, of Heartland Community College and a committee member.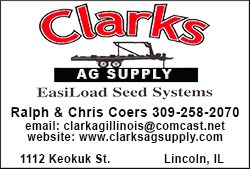 For the 2014 event, the workshops being offered this year are based around one theme — passion. There will be three different workshops designed to teach students about making a career out of their passion. The workshops being offered are "Professionally Presenting Your Passion," "Preparing for your Passion" and "Getting Paid for Your Passion." The "Getting Paid for Your Passion" workshop will feature three panelists who will share their experience with making careers out of their passion.
Panelists for this workshop will be Jackie Pavlik, personal trainer with Lincoln Park District; Seth Goodman, owner of ME Realty; and John Guzzardo, owner of Guzzardo's Italian Villa will give his perspective on taking over the family business.
This year's keynote speaker to open the event will be Patrick Doolin, owner of Integrity Data.
Students had the opportunity to choose between one the four career panels that will run all day with topics on agriculture, business, education and health care. These four categories represent Logan County's largest employers.
This year the event will be attended by high school seniors from Lincoln Community High School, Mount Pulaski and Hartsburg-Emden High School.
Students were engaged early on to help prepare them for this day. In addition to filling out a questionnaire on what career panel they want to attend, students helped develop the questions the moderator will be asking the panelists. Students were given informational materials in advance of the event, and they sat in on an assembly to hear about details of the event to help better prepare them to take advantage of the unique opportunity being given to them through the Workforce Readiness Expo.

"We are hoping that this one-day event, held in partnership with many organizations and businesses in our community, will provide high school seniors the skills they need to enter the job market and give students the opportunity to engage with local business leaders that can help guide them on a career path," said Andi Hake, executive director of the Lincoln/Logan County Chamber of Commerce.

The event will be at Lincoln Christian Church from 8 a.m. to 1:30 p.m. on Wednesday. Contact the chamber office for more details at 217-735-2385 or chamber@lincolnillinois.com.
The Workforce Readiness Expo directly reflects the mission of the chamber to advocate, support and unify local businesses for the prosperity of Logan County.
[Text from file received from the Lincoln/Logan County Chamber of Commerce]