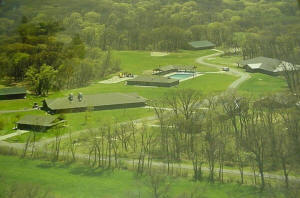 Salvation Army offers camps for kids

Send a link to a friend Share
[April 24, 2014] With summer fast approaching and schools ready to let out, parents are once again trying to come up with activities to keep their kids occupied. Tony Shuff of the Lincoln Salvation Army has a great idea that will definitely help.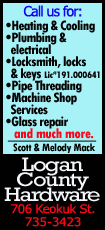 Each summer, the Salvation Army Heartland Division, which includes western and central Illinois and eastern Iowa, offers summer camping programs at their Eagle Crest Camp near Washburn, about 20 miles northeast of Peoria, on the bluffs overlooking the Illinois River.

Eagle Crest has over 300 acres of woods and sports facilities to keep the kids having fun all day during their stay. Eagle Crest is a residential camp facility with air-conditioned dormitories and dining facilities.

Last year, Shuff sent 18 local kids for several different camping experiences.

This year, the Lincoln contingent can choose from among four camping programs. The Kids Camp is for ages 7-9 and runs June 10-13. The Sports Camp is for ages 9-13 and goes from June 30 to July 4. The Teen/High Adventure Camp is designed for ages 13-17 and is scheduled for July 7-12. The final camp is a Tween Camp for kids ages 10-12 and will be July 14-18. Children whose ages fall within two camps can attend more than one program. Details of what is included in each camp are available at the Lincoln Salvation Army office.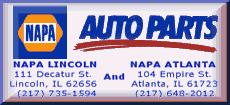 Once the kids are at the camp, all activities are supervised by screened counselors. The day is planned with plenty of activities and some free time throughout. Three nutritious meals a day are included, with snacks available at a canteen.
Children with health issues requiring medications can also be accommodated.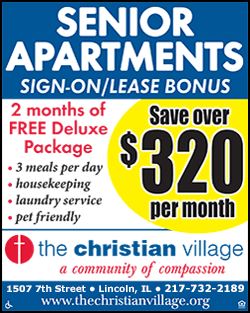 The camping experience is free to families who want to take advantage of this terrific program. Registration for all camps is due by May 16. According to Shuff, each camp program usually draws between 100 and 200 attendees from throughout the area. Families will need to get their kids to Eagle Crest and pick them up when their program is over. Shuff can provide some transportation through prior arrangement for a limited number of kids. Anyone taking a child to the camp who is not their own will be required to take a "Safe from Harm" course at the Salvation Army.
The Eagle Crest Camp website is www.eaglecrestcamp.org. Eagle Crest is also on Facebook at Eagle Crest Camp.
Tony Shuff is director of the Salvation Army for Logan and Mason counties. He can be reached at the Keest Center at 307 N. Kickapoo Street in Lincoln. The phone number is 217-732-7890. His email address is Tony_Shuff@USC.salvationarmy.org.
Shuff is excited about this year's camping programs, and his goal is to double the number of kids from Logan and Mason counties attending this summer.
[By CURT FOX]