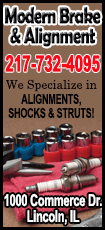 The news sent shares in the world's largest maker of earth-moving machinery up as much as 4 percent though the stock, which has outperformed the S&P 500 so far this year, gave back more than half those gains by early afternoon.

The results were also lifted by continued cost cuts as well as share repurchases. Caterpillar has laid off 8,295 full-time employees, or nearly 7 percent of its global workforce, over the last 12 months.

It has also repurchased $3.7 billion of its shares since January 2013, which translates into a higher profit-per-share on the lower outstanding share count.

The company's success in managing costs, and translating sales gains into profits, was evident its construction equipment segment, where operating profit rose $460 million in the first quarter on a sales increase of just $840 million.

Caterpillar expects its sales to builders to increase 10 percent from 2013, up from a previously forecast increase of about 5 percent.

But it cautioned 2014 would be "another very tough year" for mining, another key market, and that its outlook reflected an anticipated drop of about 80 percent in sales of large mining trucks from the company's peak year in 2012.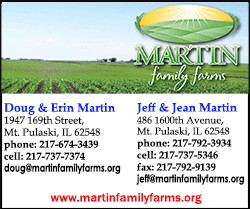 Adam Fleck, an analyst at Morningstar, said he was pleasantly surprised by the company's "very solid cost control in construction in particular," where operating margins continued to grow and "were at their highest quarterly level in several quarters", even though they were typically more compressed than in the mining equipment category.

Fleck said the weakness in mining "wasn't terribly surprising" and added that because the once-critical business made up just 17 percent of first-quarter sales and 12 percent of operating profit, any continued weakness in the sector was "more of a headline risk than a true economic one."

Caterpillar posted a first-quarter net profit of $922 million, or $1.61 a share, compared with $880 million, or $1.32 a share, a year earlier.

With restructuring costs factored in, Caterpillar made a profit of $1.44 a share.

Revenue at the company, which also makes locomotives and diesel and turbine engines, was little changed at $13.24 billion.

Analysts on average expected a profit of $1.24 a share on sales of $13.15 billion, according to Thomson Reuters I/B/E/S.

In an interview with Reuters, Brad Halverson, the company's chief finance officer, said: "We're very happy with the quarter, with profit being up — fairly significantly excluding restructuring — on flat sales. We're also very happy with how we did that: a little price, some market share improvement and good cost reduction."

Price increases played a minimal role in the first-quarter results, Halverson said. He said Caterpillar's arch-rival Komatsu Ltd was "being a little bit more aggressive in their pricing structure" thanks to the weakness of the Japanese yen. That, coupled with continued uncertainty in Europe and signs of a construction slowdown in China, kept a lid on prices.

"If you go back to '07 or '08, we had pretty healthy price increases in our profitability," Halverson said. "But I would say that in the current environment, the ability to have decent-sized price increases is difficult."
The report was nonetheless tinged with caution. Chief Executive Officer Doug Oberhelman said the Peoria, Illinois-based company was watching several regions closely. Having visited China recently, he said the construction industry there was facing challenges.

Caterpillar was also concerned about the situation in Ukraine and Russia, he added.

"We are hoping for a peaceful resolution, but business confidence around the world could dampen, and trade and world GDP could slow should the situation deteriorate," Oberhelman said. "The global economy remains fragile, and as such, one or two setbacks could create substantial downside risk for the global economic recovery."

FULL YEAR EARNINGS OUTLOOK UP

Caterpillar raised its full-year earnings outlook to $6.10 per share from $5.85, citing growing demand from builders. Oberhelman warned, however, of "a range of macro-economic and geopolitical uncertainties that could slow the growth of global GDP" and upend Caterpillar's new forecast.

The company kept its forecast for full-year revenue unchanged at about $56 billion, plus or minus 5 percent, and said it would continue to work to restructure its operations to cut costs. It said those efforts would be "widespread across the company" throughout 2014 and would cost the company between $400 to $500 million and negatively impact full-year earnings by 50 to 60 cents a share.

In the first quarter, the company spent $149 million on restructuring efforts, Caterpillar said, primarily related to a reduction in workforce at plant in Belgium.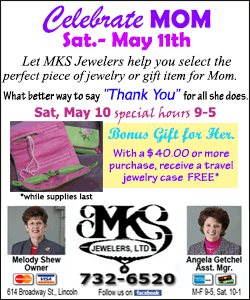 In early afternoon trading, Caterpillar shares were up $1.70, or 1.6 percent, at $105.08 after earlier trading as high as $107.40. So far this year, Caterpillar shares have risen nearly 14 percent while the S&P 500 is up less than 2 percent.
(Reporting by James B. Kelleher in Detroit; editing by Jeffrey Benkoe, Lisa Von Ahn and Meredith Mazzilli)
[© 2014 Thomson Reuters. All rights reserved.]
Copyright 2014 Reuters. All rights reserved. This material may not be published, broadcast, rewritten or redistributed.