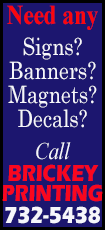 In keeping with the playoff trend in the Western Conference, the Wild dominated at home Thursday, beating the Avalanche 2-1 to even their first-round playoff series 2-2.

Western Conference teams, playing at home, were 13-1 entering Thursday night's games. The Wild made that number 14-1 on the strength of goals by defenseman Jared Spurgeon and center Charlie Coyle, along with 11 saves by goaltender Darcy Kuemper. Despite the domination in shots by the Wild, it was a nail-biter right to the end.

"When the game's on the line, you have to execute or you have to make a play or you have to defend, whatever the situation calls for, and you have to do it when the stakes are that high, those are growing moments for your team, and that's what we have to look at," said Wild coach Mike Yeo. "We kind of saw a lot of that late in the season to help us get ready for the playoffs and obviously it's a new level now and so they'll continue to go out and do that and hopefully these are growing moments."

Colorado got a goal from center Ryan O'Reilly, and goalie Semyon Varlamov had 30 saves to keep the game close, but the Avalanche offense struggled, generating just a dozen shots on goal. Despite getting dominated in two games in Minnesota, Avalanche coach Patrick Roy took some solace in keeping both games close.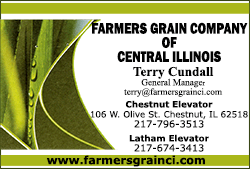 "Think about it, one power play and we could've won game three, and tonight one power play and we might still be on the ice," Roy said. "When you have the type of performance we had from our goaltender, there's no reason for us not to believe in ourselves, coming back home."

The Wild, who thoroughly dominated Game 3 on Monday, out-shooting the Avalanche 46-22 and winning 1-0 in overtime, started Thursday's game like they had not missed a beat. They recorded the game's first seven shots on goal, whipping the already-enthusiastic audience into a frenzy, and got the only goal of the first period.

Wild left winger Zach Parise kicked a puck back to Spurgeon, who was on the blue line. Spurgeon launched a shot on net that sailed just inside the post for a 1-0 Minnesota lead and the defenseman's first career playoff goal.

Past the midway point of the game, Coyle gave the Wild a 2-0 lead on a power play. A point-blank shot by right winger Jason Pominville deflected over the net and hit a stanchion above the end boards, then landed at the side of the net. Coyle was there to sweep the puck past Varlamov before the goalie could get back in position.

"It's crazy how momentum shifts in a series like this," Coyle said after the game. "We go down 0-2 in the first two games, and now we're tied 2-2 and things are looking bright. But we just need to stay on that kind of even keel there. We can't get too high. It's gonna be a new game in a couple days, and we've just got to approach it the same way we have the last two."

The Avalanche answered just 30 seconds after Coyle's goal, when O'Reilly's long-range shot from the top of the right circle fooled Kuemper, pulling the Avalanche back within a goal on just their seventh shot of the game.
They needed more than 14 minutes to get another shot, as Minnesota continued to frustrate the Colorado offense and their special teams. The Avalanche power play, which was one of the NHL's most effective during the regular season, was 0-for-4 on Thursday and is now 1-for-15 in the series.

"We've been a good road team all year and for some reason we just haven't played our best," said Avalanche center Paul Stastny. "It's execution. Sometimes you've got to simplify and get the puck to the net. Even if it's from the goal line or a bad angle, maybe a rebound will do something to open it up."

The 12 shots by the Avalanche tied a franchise low for a playoff game. The previous low of 12 was set on June 2, 2001, in a Stanley Cup Finals loss to the New Jersey Devils.

NOTES: Wild LW Matt Cooke, who was suspended by the NHL for seven games on Wednesday for his knee-on-knee collision with Avalanche D Tyson Barrie, read a statement to the media prior to Thursday's game. "It was not my intent to collide with him knee on knee. I think it was my intent to finish my check. Playoffs are a hard, physical time, and it's my job to be physical," Cooke said. It is the sixth time he has been suspended by the league. ... Colorado rookie C Joey Hishon made his NHL debut in Thursday's game, after being called up from their Lake Erie minor league team. He had 10 goals and 24 points in 50 AHL games this season. ... Wild LW Zach Parise assisted on Minnesota's first-period goal, extending his career-best playoff streak of consecutive games with an assist to four. ... Game 5 in the series will be Saturday night in Denver.
[© 2014 Thomson Reuters. All rights reserved.]
Copyright 2014 Reuters. All rights reserved. This material may not be published, broadcast, rewritten or redistributed.