Preview: Bulls At Wizards
Send a link to a friend Share
[April 25, 2014] The Washington Wizards have very little postseason experience but are on the verge of putting the Chicago Bulls into a very deep hole. The Wizards will look to take a 3-0 lead in the best-of-seven Eastern Conference series when they host the Bulls in Game 3 on Friday. No. 5 seed Washington featured its frontcourt in Game 1 but let the backcourt carry the load in Game 2 as Bradley Beal and John Wall emerged.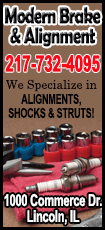 The Wizards proved their youth and inexperience would not force them to shrink in big moments when they recovered from a 10-point fourth-quarter deficit to force overtime in Game 2 and have been strong down the stretch in each of the first two contests. Beal scored nine points during a regulation-ending 14-4 run to help force overtime and Nene stepped up with six of his 17 points in overtime. Chicago, which squandered a 13-point lead in Game 1, led the league in scoring defense and finished second in field-goal percentage defense during the regular season but is allowing the Wizards to shoot 48.1 percent in the series.

TV: 8 p.m. ET, ESPN, CSN Chicago, CSN Mid-Atlantic (Washington)

ABOUT THE BULLS: Chicago is convinced that a few plays either way would have turned the tide in its favor in the first two games and are concentrating on small adjustments. "We've got to finish games," Taj Gibson told reporters. "We watched the film and it came down to us being a fingernail short every time. Guys were diving for the ball and scrambling around. They just made some great plays. Playoff-style basketball, I guess." Gibson was one of the bright spots with 22 points and 10 rebounds in Game 2, combining with D.J. Augustin (25 points) to form a potent combination off the bench.

ABOUT THE WIZARDS: Beal knocked down a pair of key 3-pointers in the final minutes of regulation and went 4-of-7 from beyond the arc in Game 2 after failing to connect on a 3-pointer in Game 1. Wall scored 16 points in each of the first two games and hit two free throws in overtime of Game 2 that provided just enough cushion to give Washington the win. "I think we're definitely more locked in," forward Trevor Ariza told reporters. "I think we're paying more attention to detail in shootarounds and practice. We're talking more. Communication is a big part of being a good team, and (Wall and Beal), they're maturing."
BUZZER-BEATERS

Bulls C Joakim Noah posted a double-double in each of the first two games.


Washington struggled to 16-of-28 from the free-throw line in Game 2.


Chicago G Jimmy Butler played all 53 minutes of Game 2 after going 44 minutes in Game 1.

PREDICTION: Bulls 95, Wizards 92
[© 2014 Thomson Reuters. All rights reserved.]
Copyright 2014 Reuters. All rights reserved. This material may not be published, broadcast, rewritten or redistributed.