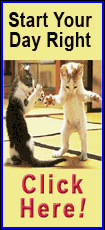 Right winger Jarome Iginla's goal with 6:28 left in overtime gave the Boston Bruins a 3-2 comeback win over the Detroit Red Wings in Game 4 of the playoff series at Joe Louis Arena on Thursday night.

Boston holds a 3-1 series lead. Game 5 is Saturday afternoon in Boston.

Iginla was credited with the goal after Dougie Hamilton shot the puck from along the right wing boards and it appeared to go in off the stick of Detroit center Luke Glendening and the leg of Red Wings defenseman Dan DeKeyser.

"(Left winger Milan) Lucic was already in front of the net before Dougie just shot it," Iginla said. "And after it went by Lucic and their guy, I just tried to tip it."

The Red Wings jumped out to a 2-0 lead early in the second period, but the Bruins got one back in the second and equalized just 1:15 into the third.

"We weathered the storm in the first period. They had the extra step," said Bruins' goalie Tuukka Rask, who made 35 saves. "But I thought we got better as the game went on."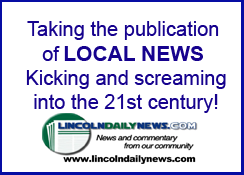 Defenseman Niklas Kronwall and center Pavel Datsyuk each had a goal and an assist for Detroit. Goaltender Jonas Gustavsson was a late replacement for No. 1 goaltender Jimmy Howard, who came down with the flu during the pre-game skate. He made 37 saves.

"We feel like when we play our game we can beat any team. Boston is a strong team but we feel like we can play with them," Gustavsson said. "For us, we need to bring our A game and focus on that next game and we'll take it from there."

Red Wings center and captain Henrik Zetterberg returned after being out since Feb. 8 (30 games) because of back surgery.

"Obviously it was tough to lose the game. I think it was a step forward though from the last two games, and we got the lead early and got the second one," Zetterberg said. "It's a good team that we're playing. We knew it was going to be tight. Not surprising that the game went to overtime and it's a one-shot game there in the end. Unfortunately they got it."

The Bruins are focused on closing the series out in Game 5.

"The next game is huge. You don't want to come back here for Game 6, 3-2," lefty winger Brad Marchand said.

Defenseman Torey Krug and Lucic scored in regulation for Boston.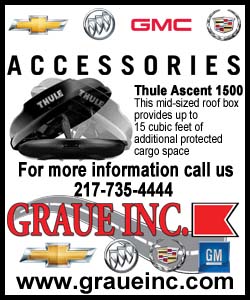 Lucic tied it at 2-2 early in the third period when he was left open in front of Gustavsson. It was Lucic's second goal of the series.

Krug, who is from the Detroit suburb of Livonia, put the Bruins on the board and made it 2-1 with a power-play goal with 9:46 left in the second period. He beat Howard with a slap shot from the high slot area.
Datsyuk gave the Red Wings a 2-0 lead 4:27 into the middle period with his second goal of the series. Stationed at the side of the net, he put a pass from Kronwall — who was behind the net — into the empty side of cage.

The goal came about a minute after Gustavsson made a big save on Bruins center Gregory Campbell at the other end.

Kronwall opened the scoring with a power-play goal with nine minutes left in the first period. He beat Rask with a slap shot from the right point four seconds after Boston left winger Justin Florek went off with a double minor for highsticking. The goal was Kronwall's first in 25 playoff games.

The Red Wings had been 0-for-9 on the power play in the series before the goal.

NOTES: Boston C Patrice Bergeron is a finalist for the Frank J. Selke Trophy, which goes to the NHL's top defensive forward. The two other finalists are Chicago C Jonathan Toews and Los Angeles C Anze Kopitar. .... LW Todd Bertuzzi replaced RW Tomas Jurco in the Red Wings' lineup. ... Red Wings RW Daniel Alfredsson missed his second consecutive game due to a sore back. ... Boston assistant coach Doug Houda played with Detroit in the late 1980s and early '90s. ... Detroit C Joakim Andersson was also a healthy scratch. ... Red Wings C Pavel Datsyuk's wife gave birth to a girl Wednesday while D Niklas Kronwall's girlfriend delivered their son Thursday afternoon.
[© 2014 Thomson Reuters. All rights reserved.]
Copyright 2014 Reuters. All rights reserved. This material may not be published, broadcast, rewritten or redistributed.