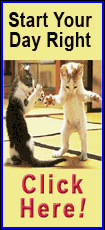 "He's a great pitcher but some way, some how I've had success," Byrd said. "I have no clue what it is. I'm sure he'd say the same thing."

Byrd drove in four runs and catcher Carlos Ruiz hit a tie-breaking two-run double in the ninth inning, sparking the Philadelphia Phillies to a 7-3 victory over the Los Angeles Dodgers before a crowd of 51,699 at Dodger Stadium on Thursday.

Byrd, who entered the game hitting .476 off Haren, the Dodgers' right-hander, went 3-for-5 with two doubles and a two-run single in the ninth to cap a four-run inning. Both doubles came off Haren.

Against the Dodgers, Byrd is batting .361 (52-for-144) with eight doubles, three triples, three homers and 22 RBIs in 40 games.

Ruiz, who went 3-for-3 with two walks, started the ninth with a double to left off reliever Brian Wilson to drive in Cody Asche and Ben Revere with one out. After an intentional walk to Chase Utley and Wilson hitting Ryan Howard with a pitch, Byrd lined a two-run single to left.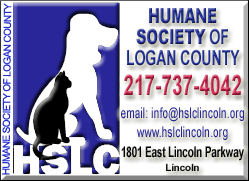 The victory allowed the Phillies (11-11) to take three of four in the series against the Dodgers (13-10).

"Huge," Byrd said of the win. "To win the series against that team (is big). That's one of the best teams in the (National League). Came in and got good pitching, timely hitting and great defense. Something we can definitely build on."

Mike Adams (1-0) pitched two innings of relief, allowing a solo home run to Adrian Gonzalez — his club-leading sixth — that tied the score at 3 in the seventh inning. Adams struck out three.

"Adams threw the ball well," Philadelphia manager Ryne Sandberg said. "He was trying to get ahead with a pitch (against Gonzalez), but other than that, I thought Adams threw the ball real well."

Wilson (0-2) gave up four runs on three hits with an intentional walk in only a 1/3 of an inning. There was speculation after the game that Wilson might be hurting and refusing to tell anyone.

"He's not really getting into good pitchers' counts," Dodgers catcher Tim Federowicz said. "It's tough when you fall behind like that in the late innings because guys are not going to be up there hacking. So you have to kind of come to them. Today, they found the holes.

"You have to ask him (if he's hurt), but he's throwing 91 now instead of 95."

Phillies starter Kyle Kendrick pitched 5 2/3 innings, giving up two runs on 10 hits with a walk and two strikeouts, but didn't factor into the decision. Kendrick left with a 3-2 lead before Gonzalez homered.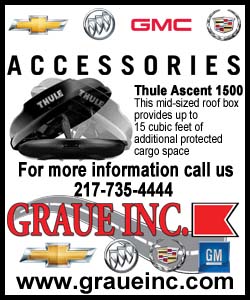 Haren, who was shooting for a 4-0 start, allowed three runs (one earned) and scattered seven hits with seven strikeouts and two walks (one intentional) in six innings.

Juan Uribe broke up a scoreless contest with two outs in the fourth inning, drilling a pitch by Kendrick for a two-run homer into the left-field pavilion. It was Uribe's fourth home run.
The Phillies grabbed the lead in the fifth. Revere, who singled and advanced to third on a hit by Ruiz, scored when Dodgers first baseman Gonzalez could not handle a grounder by second baseman Utley with one out. A two-run double to right by Byrd, driving home Ruiz and Utley, gave Philadelphia a 3-2 advantage with two outs in the inning.

The Dodgers threatened in the bottom of the fifth, but Hanley Ramirez was thrown out attempting to score from third by third baseman Cody Asche after a grounder by Yaisel Puig.

Los Angeles manager Don Mattingly requested a review of the play, apparently believing Ruiz violated the obstruction rule when he tagged out Ramirez at home. The umpires, though, ruled against Mattingly.

"They got it right," Sandberg said.

NOTES: Dodgers CF Matt Kemp was the odd man out in the outfield rotation, relegated to the bench Thursday before pinch-hitting for LF Carl Crawford with two outs in the sixth. Kemp struck out in both at-bats. ... Phillies 3B Cody Asche returned to the starting lineup after manager Ryne Sandberg sat him for three games. ... Philadelphia's bullpen entered the game with a 5.64 ERA, which ranked last in the majors. ... Philadelphia caps its 10-game road swing with a three-game set against the Arizona Diamondbacks beginning Friday. ... The Dodgers host the Colorado Rockies for a three-game series starting Friday.
[© 2014 Thomson Reuters. All rights reserved.]
Copyright 2014 Reuters. All rights reserved. This material may not be published, broadcast, rewritten or redistributed.