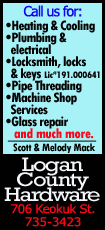 But the over four-hour game was worth the wait as Xavier Nady singled in Jedd Gyorko with the go-ahead run with two outs in the top of the 12th inning against reliever Craig Stammen and the San Diego Padres beat the Washington Nationals 4-3 on Thursday.

"That was interesting for sure. You had to be creative as you went along" with using the bench, said Black. "As coaches, we really had to put our heads together."

Black said Headley appears headed to the disabled list while the manager hopes that Smith, who tweaked his groin, will be okay to play in a few days.

"It was a battle. It was huge for our team," said San Diego starting pitcher Eric Stults, who allowed 10 hits but just two runs in 5 1/3 innings. "Our bullpen did a great job. It was great to get the W."

Tim Stauffer pitched 2 1/3 innings of scoreless relief, Alex Torres (1-0) retired two batters in the 11th and Huston Street pitched the 12th for his eighth save.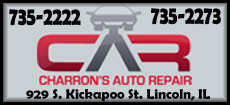 "He did a great job," Stults said of Stauffer. "He made some really good pitches."

Said Black: "Along the way there were a lot of clutch pitches. We had to try and do some things to try and win a game."

Nady, who played for Washington in 2012, entered the game with an average of .167, but his grounder got through the middle and scored Gyorko, who singled, stole second and went to third on a throwing error by catcher Jose Lobaton.

The Padres had lost 11 of the previous 15 games to Washington, which left 14 runners on base and was hitless in 16 at-bats with runners in scoring position.

"There were opportunities," said Matt Williams, the Washington manager. "If we give ourselves that many opportunities, we are going to" be fine.

Stammen (0-1) pitched well for the Nationals this season, but he rarely has to go three innings, like he did Thursday.

"Two weak contact hits that I can't do anything about," he said of the 12th inning. "I got behind Nady 2-0, so he kind of knew a fastball was coming, but I left it up a little bit. He just put it in a good spot."

The San Diego bullpen entered the game with an ERA of 1.74, the best mark in the majors.

Street pitched the last of the 12th for his eighth save of the season, even though Bryce Harper led off with a double when left fielder Tommy Medica slipped going after a fly ball. Zach Walters lined into a double play to end the game, with Harper retired off second.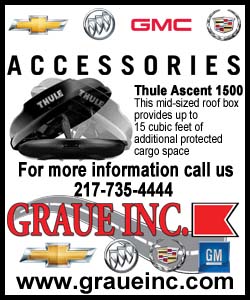 San Diego first baseman Yonder Alonso appeared to steal second with no outs in the top of the ninth with Rafael Soriano on the mound for Washington. But the play was reviewed and the call was overturned for a caught stealing for the first out of the inning, much to the chagrin of San Diego manager Bud Black.
The Nationals' Adam LaRoche tied the game at 3 with one out in the seventh with a solo home run into the Washungton bullpen.

San Diego broke a 1-1 tie in the sixth as catcher Yasmani Grandal laced a two-run double to right-center to score starting pitcher Stults and Smith to make it 3-1 against Washington starter Jordan Zimmermann.

Washington second baseman Danny Espinosa (three hits) cut the lead to 3-2 with a solo home run in the last of the sixth against Stults.

The Padres tied the game at 1 in the fourth on an RBI double to right field by Smith. His hit scored Chris Denorfia.

The Nationals grabbed a 1-0 lead in the third as a sacrifice fly by Anthony Rendon scored Span.

NOTES: LHP Eric Stults, in his first appearance at Nationals Park, went a season-high six innings in his last start against the Milwaukee Brewers on Saturday. "He is crafty. On any given night Stults can do many different things with a baseball, which is good," said Padres manager Bud Black. ... Jessie Black, the daughter of Bud Black, is a gymnast at the nearby University of Maryland and is expected to graduate next month. She and some of her teammates plan to attend Friday's game ... The scheduled starters for Friday are RHP Stephen Strasburg (1-2, 5.33) for Washington against LHP Robbie Erlin (1-2, 4.15) for the Padres ... San Diego OF Chris Denorfia entered Thursday with a batting average of .406 with two strikes in the count ... San Diego reliever RHP Tim Stauffer played at the University of Richmond, about 110 miles south of Nationals Park.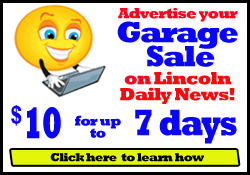 [© 2014 Thomson Reuters. All rights reserved.]
Copyright 2014 Reuters. All rights reserved. This material may not be published, broadcast, rewritten or redistributed.