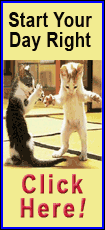 (Copy of questionnaire responses)

How many employees? 2

Website/Facebook Page Link:

www.facebook.com/
gehlbachmarquez

How long have you been a Chamber member?

Since 2010

I joined the Chamber because....

the organization is an advocate for small business at both the state and local levels.

What products and services do you offer to Logan County?

Legal services in estate planning, banking, business, construction, special needs, healthcare, and government/municipal corporations.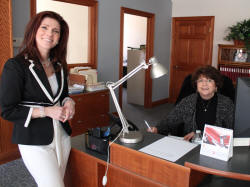 What does the future of your business look like?
The legal industry has evolved and firms must adapt to the changing landscape . Holding on to traditional notions of law practice and what it means to be an attorney is self-serving for those attorneys that refuse to evolve with the industry.
Holding on to outdated processes and procedures only compromises the integrity of the legal profession by discouraging the implementation of best practices that promote high legal standards and ethics, and hindering the delivery of high quality legal service to clients.

As such, Gehlbach Marquez PC will continue to be a law firm that challenges the traditional notions of law practice. The firm will stay abreast of current legal developments and technologies so that we're always bringing you competent and quality service aimed at keeping the client successful in the modern world.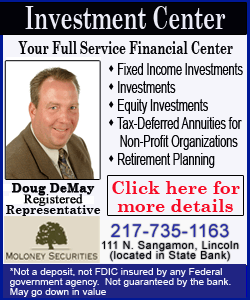 Five "Did you know" facts about Gehlbach Marquez PC
Natalie Marquez purchased the law firm from John R. Gehlbach, deceased, through his partner Phillip A. Montalvo on January 1, 2011.

Natalie was born and raised in Lincoln, Illinois. She attended all of the local schools: Central School, Lincoln Jr. High School,and Lincoln Community High School. Her grandfather was Elmer D. Fulk, the longest running Sheriff in Logan County history, and her father, Donald W. Fulk, was a fireman for the City of Lincoln for over 32 years, eventually retiring as Asst. Chief in February 2002.

Natalie recently started her own interactive blog, the Legal Nav, that can be viewed on her website at www.gehlbachlaw.com. Natalie will be in the Lincoln Courier section of 'Ask the Professional,' so you should send in your legal questions to the Courier once the publication begins!

Natalie is licensed to practice law in Illinois, Virginia, and the District of Columbia and is admitted to the U.S. District Court for the Northern District of Illinois, the U.S. District Court for the Central District of Illinois, as well as the U.S. Bankruptcy Courts for the Northern, Central, and Southern districts of Illinois.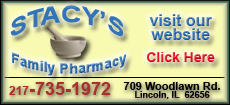 Gehlbach Marquez PC was recently chosen as the designated estate planning attorney for members of Carpenters Local 270 in Springfield, Illinois.
Contact person: Natalie Marquez, 217-735-4311
[Text copied from file received from the Lincoln/Logan County Chamber of Commerce]