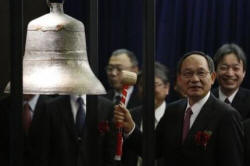 Japan Display shares skid to record low after profit estimate cut
Send a link to a friend Share
[April 28, 2014] By Sophie Knight and Reiji Murai
TOKYO (Reuters) — Japan Display Inc's shares fell to their lowest in Tokyo trading since their debut just over a month ago, after the world's largest maker of smartphone screens slashed its profit estimate for the past year by nearly 11 percent.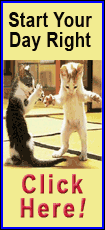 The shares were down 13.6 percent at 690 yen at the midday break. That was 23 percent lower than the stock's initial public offering price of 900 yen.

Japan Display cut its operating profit expectations to 27.20 billion yen ($266.58 million) from 30.4 billion yen for the year ended March 31, citing lower orders than expected. It left its net profit estimate unchanged, pending calculations of taxes.

The company said on Friday that its sales had come in 4 billion yen lower than anticipated after one customer's order missed the deadline for the end of the year and the company missed some orders from mid-tier smartphone makers after wrangling over prices as the market price dropped.
"The revision was surprising. They put out guidance just a month ago, it makes you ask whether they knew about this then. It gives a bad impression with their IPO so recent," said Yasuo Sakuma, a portfolio manager at Bayview Asset Management in Tokyo.

A spokesman for Japan Display said "taking into consideration the special market conditions immediately after an IPO we decided to make the announcement now."

Japan Display's IPO of $3.3 billion suffered a disappointing debut on the Tokyo stock exchange on March 19. The shares slipped 15 percent on their first day of trade.

Market participants said unfavorable market conditions were a significant factor but also pointed to weak appetite for new issues. They also cited concerns about earnings potential in the highly competitive display market.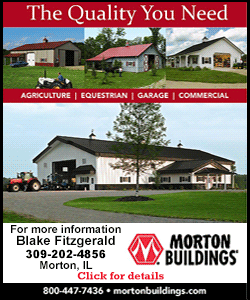 "It's the No. 1 maker of mid- and small-sized panels but it's not stable. It's a rapidly developing field where, like TVs, the technology gets outdated fast. However, now it seems that the business is not that feasible, it's easy to discount (the shares)," said Sakuma.

Before its market debut, Japan Display had been lauded for bucking expectations to become the world's leading maker of smartphone screens, turning around the loss-making display units of Sony Corp, Hitachi Ltd and Toshiba Corp in a rare success for a government-funded restructuring effort.
The company also makes displays for Apple Inc and has been tapped along with Sharp Corp as a panel supplier for the iPhone 6. Sources say the handset will be offered in two versions, one with a 4.7 inch screen like the iPhone 5 and another with a 5.5 inch screen, a boon for panel makers like Japan Display.
($1 = 102.0350 Japanese yen)

(Additional reporting by Dominic Lau; editing by Ryan Woo)
[© 2014 Thomson Reuters. All rights reserved.]
Copyright 2014 Reuters. All rights reserved. This material may not be published, broadcast, rewritten or redistributed.