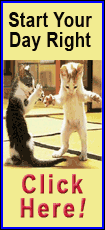 Assad formally submitted his nomination to Syria's constitutional court to stand in an election which his Western and Arab foes have already dismissed as a parody of democracy amid the turmoil of Syria's conflict.

He is the seventh person to nominate himself in what is theoretically Syria's first multi-candidate presidential vote, but none of his rivals are expected to mount a serious challenge and end four decades of Assad family rule.

The announcement was made in parliament by speaker Mohammad al-Laham, who read out Assad's formal submission to the country's constitutional court.

"I...Dr Bashar Hafez al Assad...wish to nominate myself for the post of president of the republic, hoping that parliament will endorse it," the letter said.
In a statement released just minutes after his candidacy was announced, Assad appealed for calm, saying that any "demonstration of joy expressed by supporters of any candidate for the presidency should be responsible".

State media quoted him urging Syrians not to fire in the air because "we are living in an atmosphere of elections which Syria is holding for the first time in its modern history".

Syria's opposition leaders in exile, who are barred from standing by a constitutional clause requiring candidates to have lived in Syria continuously for 10 years, have dismissed the vote as a charade.

The constitution also says candidates must have the backing of 35 members of the pro-Assad parliament, effectively ruling out any dissenting voices from the campaign.

More than 150,000 people have been killed in Syria's conflict, which started when protests against his rule erupted in March 2011, inspired by uprisings across the Arab world.

Demonstrations were put down by force and the uprising became an armed insurgency which now pits mainly Sunni Muslim rebels and foreign jihadis against forces loyal to Assad, who is from Syria's Alawite minority — an offshoot of Shi'ite Islam.

The president has been backed by Iran and Russia and his soldiers have been reinforced by Shi'ite fighters from Iraq and Lebanon's militant group Hezbollah, while regional Sunni Muslim powers have backed the rebels.

Peace talks in Geneva brokered by international mediator Lakhdar Brahimi, who is widely expected to announce his resignation soon, broke down in February.

Brahimi has warned that holding the presidential election on June 3 would present an even greater challenge to reviving negotiations which were supposed to include discussion of a transitional governing body in Syria including both opposition and government representatives.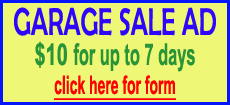 (Reporting by Dominic Evans; editing by Angus MacSwan)
[© 2014 Thomson Reuters. All rights reserved.]
Copyright 2014 Reuters. All rights reserved. This material may not be published, broadcast, rewritten or redistributed.