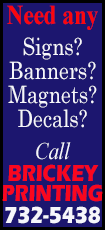 "It's not about one or two people," guard Damian Lillard said after the Trail Blazers seized a 3-1 lead in the best-of-seven, first-round playoff series, which continues Wednesday at Houston. "It's about our group. A lot of guys were able to come in and go above and beyond, sacrifice their bodies, diving on the floor. Our strength is in our unity, and it showed tonight."

Four Blazers scored 20 or more points, led by forward LaMarcus Aldridge with 29. Forward Nicolas Batum added 25, Lillard 23 and guard Wesley Matthews 21 for the winners.

Guard James Harden scored 28 points, forward Chandler Parsons added 26 points and eight rebounds, and center Dwight Howard contributed 25 points and 14 boards for the Rockets.

Three of the series' first four games went to overtime, two of them won by Portland.

The Blazers trailed by 10 points at halftime Sunday, by 11 in the third quarter and by eight with eight minutes left in regulation.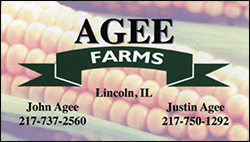 "We're at our best when our backs are against the wall, have something to prove — whatever phrase you want to use," Portland coach Terry Stotts said. "We have a determination to us. We know what we have to do, and most times, we do it."

Portland has a chance Wednesday to close out its first playoff series victory since 2000.

"We're not celebrating too early," said Aldridge, who also grabbed 10 rebounds. "We still have some work to do."

Batum's five straight points snapped a 110-110 tie in overtime, and the Blazers never trailed again. Portland led 119-112 with 1:50 left, but Houston showed some resiliency, too, storming back to within one point with 8.9 seconds remaining in the extra session.

Minutes earlier, Batum scored on a driving scoop shot, then followed with a 3-pointer for a 115-110 advantage with 2:34 left in overtime. Lillard scored on a drive, but Howard answered with a dunk to make it 117-112. Aldridge's 18-footer upped the advantage to 119-112 with 1:52 remaining, but unflappable Houston rookie guard Troy Daniels sank a 3-pointer to close the margin to 119-115. When Harden hit a baseline jumper, it was 119-117.

Portland turned the ball over, but Harden's 3-pointer for the lead missed, and the Blazers rebounded. Lillard was fouled and drained two at the line for a 121-117 lead with 17 seconds to go.

Aldridge missed two foul shots, and Daniels was fouled attempting a 3-pointer. He sank all three free throws, and the Blazers' lead was 121-120 with 8.9 ticks left.

Portland guard Mo Williams was fouled and made both free throws for a 123-120 lead. The Rockets motored upcourt, but guard Patrick Beverley was stripped of the ball by Matthews, and the clock ran out.

"We didn't execute very well," Houston coach Kevin McHale said. "We held the ball way too much. We didn't attack enough. We had a ton of opportunities. We're up 11 points (in the third quarter) and botched three consecutive fast breaks — could have been up 17.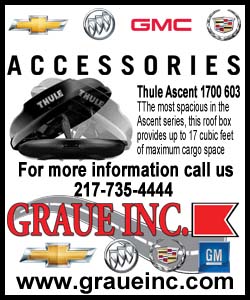 "It's not about how you're playing, it's about the plays you make. If you hang our hat on whether the shot goes in, you're in the wrong business. The playoffs are a different grind. You have to be built for the grind. Our guys are fairly young. They have to understand you have to grind out wins, grind out plays. You have to execute."
Portland led 102-97 with 2:50 to go in regulation, but Howard sank three of four free throws to close the gap to 102-100 with 2:10 left. Howard made blocks at the rim on the Blazers' next two possessions, and Harden knocked down two at the line to tie the score at 102-102 with 1:11 remaining.
After Aldridge missed a reverse layup, Harden was fouled and made two more free throws, giving the Rockets a 104-102 lead with 50.9 seconds to go.

On Portland's next possession, Batum missed a 3-point attempt. Houston rebounded, but the ball was knocked away in a scramble. It wound up in the hands of Williams, who buried a 3-pointer to give the Blazers a 105-104 advantage with 18.2 seconds to play.

After a timeout, Harden drove and had his shot blocked by Aldridge. Portland forward Dorell Wright rebounded and was fouled with 8.3 seconds left. He missed the first foul shot, then made the second for a 106-104 edge.

Harden drove again and fed Howard for a dunk, tying it at 106-106 with 3.6 seconds left. Williams' long 3-point attempt missed as clock expired, and it was on to overtime.

"We feel like just as easily as it's 1-3, we could be up 3-1," Parsons said. "A couple of plays here and there, it can all change. We fully expect to come back here (for Game 6). This is it — win or go home. We're not trying to go home."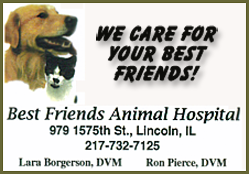 NOTES: Four Blazers scored 20 or more in a playoff game for the first time since 1992 (Clyde Drexler, Kevin Duckworth, Jerome Kersey, Terry Porter). ... Sunday's game resulted in the first victory for a home team in the series and the 100th playoff victory in Portland franchise history. ... Portland and Houston have met eight times this season, including four times in the regular season. Each team scored more than 100 points in every game. ... Houston entered the game with 58 offensive rebounds in the series, and it added nine in the first half Sunday night, but only five more in the second half and overtime. ... Rockets G James Harden had his best shooting game of the series, making nine of 21 attempts from the field. Harden is now 36-for-103 from the field, including 11-for-41 from 3-point range.
[© 2014 Thomson Reuters. All rights reserved.]
Copyright 2014 Reuters. All rights reserved. This material may not be published, broadcast, rewritten or redistributed.