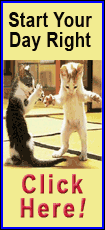 That's the formula the Chicago Blackhawks face to successfully defend last season's Stanley Cup championship.

Chicago took the first step toward doing so — and potentially go on to win its third NHL title in five seasons — with Sunday's 5-1 blowout of the St. Louis Blues in Game 6 of the Western Conference quarterfinal series.

Perhaps a better way to put it: Chicago needs just 12 more wins in the playoffs to remain kings of the NHL.

Any way you put it, Sunday's game was one Blackhawks fans will remember for a long time, while also one Blues fans can't wait to forget.

"The puck was bouncing along the goal line, but you have to score. You have to finish and we didn't finish," St. Louis coach Ken Hitchcock said. "We played with a real high level of intensity, we didn't have any panic in our game at all.

"We were in a great spot, but we made big errors. ... We can't do that stuff if you're going to win at the end. We cracked a little bit there and that's something we don't want to do."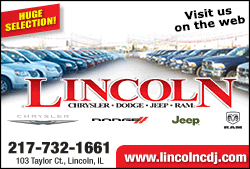 After losing the first two games of the best-of-seven series, Chicago rallied to win four straight games to eliminate the Blues and to move Chicago into the conference semifinals.

"It feels good, it was a tough series," said Chicago defenseman Duncan Keith, who had one goal and three assists in the game. "Every game was close. Even tonight ... it was a close game for 50 minutes and then we were able to separate some distance there. It felt good to get that momentum and I think we did a good job just holding onto it."

Chicago will face the winner of the Minnesota-Colorado series in the conference semifinals. Colorado leads Minnesota 3-2 with Game 6 Monday night in Minnesota.

A four-goal barrage in the third period by team captain and center Jonathan Toews, left winger Patrick Sharp, center Andrew Shaw and Keith sealed things up for Chicago.

Even though St. Louis outshot the Blackhawks 36-27 in the game — including a lopsided 17-3 margin in the second period and an overall 28-11 mismatch through the first two periods — Chicago's defense and especially goalie Corey Crawford were nothing short of stellar.

Crawford stopped all but one of St. Louis' 36 shots, while Blues goalie Ryan Miller was only able to stop 22 of the Blackhawks' 27 shots.

Chicago's defense particularly focused on St. Louis right winger Vladimir Tarasenko, who came into the game tied for the NHL lead in goals in the opening round of this season's playoffs (four), and it paid off as Tarasenko was scoreless in Sunday's series-deciding game.

Another reason for Chicago's success: it went 27-for-29 in penalty-killing situations in the entire series. However, the Blackhawks will need to improve their power play in the next round — they were just 3-of-20 vs. the Blues.

"We had the good battle with us," Chicago coach Joel Quenneville said. "As the series progressed you had to really raise the level of battling and perseverance almost every shift that you needed to get through this team because (the Blues) play the right way. They're heavy and they're strong and they're relentless. Every game seemed to get more challenging. I thought they played their best game here today. We were fortunate to come out of it the way it ended up."

Chicago opened the scoring early in the first period when left winger Bryan Bickell scored his second goal of the series, sinking the puck past St. Louis goalie Ryan Miller at 4:12.

Bickell's goal was particularly noteworthy in that Chicago defenseman Brent Seabrook, who had sat out the previous three games on suspension for his hit on Blues center David Backes in Game 2, earned the assist (along with fellow defenseman Duncan Keith) by feeding Bickell the goal-scoring setup pass.
St. Louis tied things up at 16:28 of the opening period when left winger Alexander Steen circled around behind the Blackhawks' net and fed a waiting right winger T.J. Oshie, who was standing right in front of — and slipped a shot past — Crawford for the tally. It was Oshie's second goal of the series and the second in as many games.
And then came the third period.

With St. Louis' center Jay Bouwmeester still serving the final 1:05 of his late second period penalty for tripping, Toews took advantage of the power-play situation by scoring his third goal of the playoffs just 44 seconds into the period, putting Chicago ahead to stay 2-1.

"We're going into the third with a 1-1 game in a Game 6 where it's lay it all on the line, they get a power-play goal and it seemed to have more of an effect on us than it probably should've," St. Louis right winger and captain David Backes said. "It's still 20 minutes to play in a series that's been near tied up the whole time. We start pressing a little bit, they get a few chances and they have plenty of guys that can bury the puck and got to display it there in the third. All that stuff aside, we didn't get the job done."

After essentially being missing in action for the first five games of the series with no goals or assists, Sharp finally was heard from with his first goal since April 9 at 2:01.

Sharp's goal complemented team captain Jonathan Toews' third goal of the playoffs at :44 of the final period, while broke a 1-1 tie and put Chicago ahead to stay.

Shaw tallied his second goal of the series at 7:30, and Keith scored his second goal of the series at 17:05. Keith was the Blackhawks' workhorse, playing a game-high 25 minutes, 16 seconds.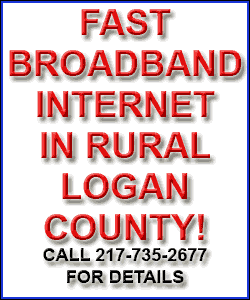 NOTES: After serving a three-game suspension for a flagrant hit on St. Louis team captain and C David Backes in Game 2, D Brent Seabrook was back on the ice in Game 6 and had two assists. ... Attendance was 22,144, the 270th consecutive sellout of the United Center (229 regular season, 41 playoff games). ... Chicago team captain and C Jonathan Toews, who turns 26 on Tuesday, leads the Blackhawks in points with seven (three goals, four assists). He also was the only player in the league to have three game-winning goals during the current playoffs, including Sunday's. ... Chicago is now 11-2 in potential playoff series-clinching games since 2009. ... Sunday was the Blues' 347th all-time meeting vs. the Blackhawks (291 regular season games, 56 playoff games).
[© 2014 Thomson Reuters. All rights reserved.]
Copyright 2014 Reuters. All rights reserved. This material may not be published, broadcast, rewritten or redistributed.