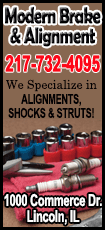 The Rangers lead the series 3-2. Game 6 is Tuesday in Philadelphia. New York lost to Boston in the second round of the playoffs last season.

Centers Dominic Moore and Brad Richards and defenseman Marc Staal provided the Rangers with a 3-0 cushion and forward Brian Boyle added an empty-net goal late in the game.

"We took back the advantage and we have to win one now," Richards said. We put ourselves in a good position after being tied 2-2 (in the series). We were in control for most of the game."

Goalie Henrik Lundqvist made 24 saves, allowing two goals or fewer in four of the five playoff games for the Rangers. Steve Mason stopped 18 shots for the Flyers.

New York is 13-2 all-time in best-of-seven series' when leading 3-2, but haven't won a series in fewer than seven games since beating the New Jersey Devils in five games in the first round of the 2008 playoffs.

The Rangers killed off four of five Philadelphia power plays.

"I felt like the penalty kill was really good today," Lundqvist said. "It's a big part of winning right now, to get it done on the special teams."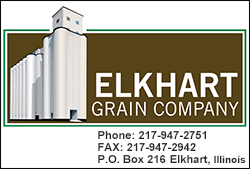 After the Rangers scored twice in the second period to move ahead 3-0, the Flyers struck late in the second and third periods before Boyle scored an empty-netter with 15 seconds left.

Center Claude Giroux scored his first goal of the series at 18:21 of the third period with the Flyers employing an extra attacker.

Philadelphia scored its first goal with 32 seconds left in the second period when center Vincent Lecavalier scored on the power play from defensemen Mark Streit and Andrew MacDonald.

The goal was Lecavalier's first in the playoffs since May 17, 2011, when he was a member of the Tampa Bay Lightning.

Moore stole the puck from defenseman Hal Gill, who had trouble controlling a pass from his blueline partner Braydon Coburn in the Flyers zone. Moore gathered the puck 30 feet in front of Mason, then flipped a snap-shot for his second goal of the series at 16:20 of the second period for a 3-0 Rangers lead.

New York's third line provided the Rangers with a 2-0 edge in the second period. Right winger J.T. Miller's wrist shot was stopped by Mason, who then kicked out left winger Carl Hagelin's rebound before Richards poked in a back-hander from Mason's left at 8:07.

That line has accounted for nine points in the series.

Staal gave the Rangers a 1-0 first-period lead. Left winger Martin St. Louis dropped the puck back to Staal, who fired a wrist shot from the top of the left circle at 11:53. It was Staal's sixth postseason goal in 48 games.

"We put ourselves in that situation again," Giroux said. "We need to have a better first period and when we have chances they need to go in."
The Rangers have outscored Philadelphia 7-4 after the first period in the series. New York killed off two penalties in a first period in which there were more combined hits (21) than shots on goal (14).

Philadelphia went 7:24 into the game before it took its first shot on goal.

"We lost the game in the first period," said Flyers coach Craig Berube. "We had some opportunities two-on-one that if we executed we would have had success, but we didn't execute.

"It's a tight series, we all know that. It's not as if we feel we are getting outplayed. It's two good teams."

NOTES: The Rangers have received goals from 11 different players in the series. ... New York was 3-for-12 on the power play in the first two games, but is 0-for-11 since, including 0 for 3 on Sunday. ... Through the first five games of the playoffs, Rangers G Henrik Lundqvist is third among goalies with a 1.81 GAA. ... Rangers LW Rick Nash failed to score in the first five games of the series despite taking a team-leading 23 shots. Nash didn't have a shot in 18:38 of ice time in Game 5. ... Flyers D Nicklas Grossman missed Game 5 with a lower-body injury he sustained in the second period of Game 4. He was replaced with 39-year-old Hal Gill, who has 110 games of playoff experience, the most of any current Flyers player and 19th among active players in the postseason. ... J.T. Miller made his playoff debut for the Rangers, replacing Daniel Carcillo at RW on New York's third line. ... Rangers LW Carl Hagelin recorded six penalty minutes in Game 5 and now has a team-leading 10 minutes in the series.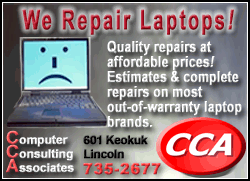 [© 2014 Thomson Reuters. All rights reserved.]
Copyright 2014 Reuters. All rights reserved. This material may not be published, broadcast, rewritten or redistributed.