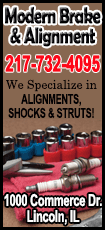 "It really doesn't bother me unless I come out of myself or overthrow," Burnett said. "A handful of pitches I feel it. It's not pain, but you can just tell something is there. Who knows? It's something I have to deal with."

Burnett dealt with it just fine in a 2-0 victory over the Arizona Diamondbacks on Sunday at Chase Field. He gave up five hits and did not walk a batter for his first victory with the Phillies after signing as a free agent early in spring training.

"He's a true pro," Phillies second baseman Chase Utley said. "A guy dealing with what he is dealing with to come and pitch zeros? That's pretty special."

Burnett (1-1) said the injury cropped several weeks ago and he has noticed it in his last three starts. He has given up two runs in 21 2/3 innings since, a 0.83 ERA. He curtailed his weight lifting to a degree in the interim.

"I'm trying to get back to a normal routine, and I think I handle it better if I just go about my business and accept it," Burnett said.
"He said that (hernia) is keeping him in check," Phillies catcher Wil Nieves said. "Instead of trying too hard, he is just throwing nice and easy, and I think that is helping him.

"Hopefully, he'll have that hernia all year."

Utley had two hits and an RBI as the Phillies (13-12) won the deciding game of the three-game series to finish their 10-game road trip through the NL West at 6-4.

Right-hander Brandon McCarthy (0-5) gave up two runs and struck out a career-high 12 in seven innings for the Diamondbacks (8-20), who have won only one of their nine series this season. Arizona received its fourth consecutive quality start, but the team still has an NL-low seven.

"It's big for me," said McCarthy, whose ERA fell to 5.54. "Limiting runs is goal one, but it's good to keep a row of good starts coming from the starters. We're trying to do as much as we can to hold up our end of the bargain and keep pitching well."

Arizona is 2-13 at home, including the two-game series against the Los Angeles Dodgers in Sydney, Australia, in which the Diamondbacks were the designated home team.

"We need to get synched up and play a total game, all aspects of the game," Arizona manager Kirk Gibson said.

Phillies center fielder Ben Revere singled to lead off the game and stole second base before scoring when Utley's looping fly ball to left center field dropped in for a single.

Utley doubled to open the sixth inning and scored two batters later after right fielder Marlon Byrd hit a sharp grounder into the hole at shortstop. Chris Owings fielded the ball but threw wildly past third for an error, enabling Utley to race home. Utley is hitting .360, second in the National League.

"The shortstop made a great play, came up firing to third base," said Utley, whose route appeared to put him in line with the throw. "It clipped me on the rear or the knee or whatever. Fortunately for us it went in the dugout and got us a run. Obviously you don't want to run into an easy out there."

Phillies closer Jonathan Papelbon pitched the ninth for his eighth save.

Revere and Byrd also had two hits for Philadelphia.

Owings had two hits for the Diamondbacks, and he gave them their best scoring chance with a one-out triple in the fifth, when it was 1-0. Burnett got McCarthy on a comebacker and left fielder Gerardo Parra on a flyout to left field.

Parra doubled with two outs in the eighth before Burnett got third baseman Martin Prado to ground out.

"(Burnett) threw the ball well on the outside part of the plate, the ball was running back," Gibson said. "We just couldn't get on him."

McCarthy, who entered the game with a 6.23 ERA in his first five starts, struck out two batters in the first, second, fourth and fifth innings. He struck out the side in the seventh.

NOTES: Phillies RHP A.J. Burnett was part of the "zombie night" festivities at Chase Field on Friday, when he had his face grayed at a face painting station behind the center field fence. "I love that show," Burnett said of AMC's "The Walking Dead," which helped put on the event. ... Arizona SS Chris Owings leads National League rookies with 25 hits after a two-hit game Sunday. ... Diamondbacks RHP Brandon McCarthy's previous career high for strikeouts was 10, done three times, the last time on May 12, 2012, for the Oakland A's against the Detroit Tigers.
[© 2014 Thomson Reuters. All rights reserved.]
Copyright 2014 Reuters. All rights reserved. This material may not be published, broadcast, rewritten or redistributed.