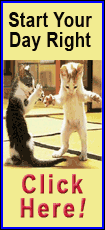 McHugh delivered a second consecutive sterling spot start as the Houston Astros salvaged a split of their four-game series with the Oakland Athletics with a 5-1 victory Sunday at Minute Maid Park.

McHugh, recalled from Triple-A Oklahoma City last week to fill the void left when Feldman was sidelined, strengthened his argument to remain in the rotation by carrying a one-hit shutout into the ninth. McHugh (2-0) retired 19 consecutive batters before hitting left fielder Brandon Moss with a pitch. Moss immediately stole second base and scored when third baseman Alberto Callaspo dumped an RBI single into shallow left field.

Reliever Raul Valdes retired pinch-hitter Craig Gentry to send Oakland (15-10) to its second consecutive series loss after eight straight wins over Houston.

McHugh allowed one run on two hits and three walks with seven strikeouts over a career-high 8 2/3 innings. He recorded 12 strikeouts over 6 2/3 shutout innings in his season debut against the Seattle Mariners on April 22, allowing three hits and zero walks in a 5-2 victory.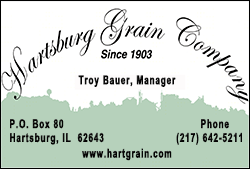 "I don't think he put us in a tough spot; I think he put himself in a really good spot," Astros manager Bo Porter said of his brain trust. "Performance pretty much speaks for itself. This guy has earned the right to get the ball the next turn.

"Once Feldman gets ready we'll make that decision at that time, but you look at the two starts he's had, he's earned his keep."

The Astros (9-17) provided McHugh some breathing room by erupting for four runs in the bottom of the seventh inning. Shortstop Jonathan Villar recorded his first triple of the season, driving in third baseman Matt Dominguez and catcher Carlos Corporan with two outs to extend the Astros' lead to 3-0.

That was the 103rd and final pitch of the afternoon for Athletics left-hander Tommy Milone (0-2). Astros second baseman Jose Altuve crushed the first pitch he saw from Athletics right-handed Dan Otero into the left-field seats, bumping the Houston lead to 5-0.

Before coming undone in the seventh, Milone matched McHugh in effectiveness. Astros center fielder Dexter Fowler gave the Astros a 1-0 lead with his RBI groundout in the third, but that initiated a string in which Milone retired 12 of 13 batters he faced one out into the seventh.

"I guess we were just kind of feeding off each other," Milone said of the individual showdown with McHugh. "We were going quick. We were both getting back out there and just getting a rhythm going."
Said Athletics manager Bob Melvin: "Tommy pitched great. Very few balls were hit hard. He pitched as well as we've seen him in awhile."

But Milone blinked when he walked Dominguez with one out and surrendered a single to Corporan, setting the stage for Villar to produce. McHugh kept on rolling, into another win and potentially another start.

"It's nice," McHugh said. "I haven't had a whole lot of time in my big league career where I have had consistent starts. Knowing that the next five days come around I am going to go out on the hill and take the ball, it feels nice."

NOTES: With Milone on the mound and an off day upcoming, Astros C Jason Castro was given the day off despite being behind the plate when RHP Collin McHugh struck out 12 batters last week in Seattle. Castro made seven consecutive starts prior to Sunday. ... Athletics LF Yoenis Cespedes missed his third consecutive game with a left hamstring strain suffered Thursday night in the series opener. The injury is not deemed serious enough to land Cespedes on the disabled list, and he could return to the lineup when Oakland opens a three-game series at the Texas Rangers on Monday. ... The Oakland bullpen entered Sunday with six losses and six blown saves.
[© 2014 Thomson Reuters. All rights reserved.]
Copyright 2014 Reuters. All rights reserved. This material may not be published, broadcast, rewritten or redistributed.