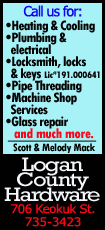 Libya, a major producer, lifted force majeure at the eastern oil port of Zueitina, paving the way to restart exports at a second port after a deal with rebels to unblock major terminals.

"The Libyan news took the steam out of the Brent price rally that had lifted nearby futures into the $110-111 region last week," Jim Ritterbusch, president of Ritterbusch and Associates in Galena, Illinois, wrote in a research note.

Oil traders also took in news that the United States slapped a third round of sanctions on Russian individuals and companies to try to stop President Vladimir Putin from fomenting rebellion in eastern Ukraine. Igor Sechin, head of state energy company Rosneft, was one of the seven powerful Russians sanctioned by the United States.

June Brent fell $1.46 to settle at $108.12 per barrel, while U.S. crude reversed earlier losses to settle up 24 cents at $100.84. Earlier in the session, U.S. crude had fallen as low as $100.33.

The falling Brent and rising U.S. crude narrowed the gap between the two benchmarks <CL-LCO1=R> to $7.28 a barrel at settlement, after the gap widened to more than $9 from nearly $3 over the previous two weeks. Monday's move of nearly $2 in the Brent-WTI spread was the biggest one-day gain this year.
With U.S. crude oil stocks at their highest level on record, some analysts were perplexed by the relative strength in WTI.

"It just seems that the paper markets, as they often do, search for direction out of the flimsiest piece of news," said Al Troner, president of Asia Pacific Energy Consulting in Houston, Texas. Physical oil markets remain "long and getting longer."

A Reuters poll released Monday afternoon forecast U.S. commercial crude oil and products inventories to have risen again last week, setting a fresh high since records began over 30 years ago.

Outside of the oil markets, U.S. stock markets moved slightly higher, with the S&P 500 Index gaining 6 points to end the day unofficially at 1,869.42, up 0.3 percent.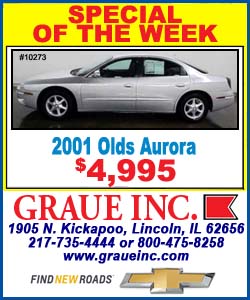 RUSSIA SANCTIONS UNSETTLE

President Barack Obama has made it clear the United States will slap sanctions on key sectors of the Russian economy, including energy, if Russia launches military action against Ukraine.

In eastern Ukraine, pro-Moscow rebels seized the public buildings in another town. Interfax news agency reported the mayor of a major eastern city, Kharkiv, had been shot and was undergoing surgery.

Long-term concerns over mounting tensions between Russia and Ukraine will continue to buoy Brent prices, analysts said.

"The Brent price is likely to find continued support from the uncertainty over the way the situation will play out in east Ukraine, and from the possibility of delivery outages," said Carsten Fritsch, senior oil and commodities analyst at Commerzbank in Frankfurt.

Russia's oil pipeline monopoly Transneft has said it is worried Ukraine might take control of its oil product pipeline to Hungary.
(Additional reporting by Christopher Johnson in London, Florence Tan in Singapore and Cezary Podkul in New York; editing by Dale Hudson, Jason Neely, Peter Galloway, Andre Grenon and Matthew Lewis)
[© 2014 Thomson Reuters. All rights reserved.]
Copyright 2014 Reuters. All rights reserved. This material may not be published, broadcast, rewritten or redistributed.