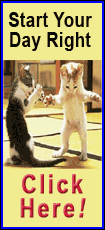 Swapping places in the lineup with fellow All-Star Carlos Gonzalez, Tulowitzki had two doubles, a tie-breaking home run and three RBIs to lead the Rockies to an 8-5 victory over the Arizona Diamondbacks at Chase Field.

Tulowitzki hit third for the third time this season. Left fielder Gonzalez made his first appearance in the cleanup spot.

"If you were to ask 'Cargo,' too, it doesn't make a difference to either of us, as long as we are in there helping our team win," Tulowitzki said.

Tulowitzki hit a two-run double in the third inning and broke a tie at four with a leadoff homer in the sixth off Arizona left-hander Wade Miley (2-3), who was 7-0 in 10 previous career appearances against the Rockies.

Gonzalez, who entered the game in a 2-for-23 slide, also benefitted, doubling in Tulowitzki in the first inning.
"I don't put a whole lot of stock in where guys hit," Colorado manager Walt Weiss said. "With both of those guys in the middle of our order I feel good, regardless of which order it is.

"Tulo had a hell of a night."

Tulowitzki has six homers, four in his last six games, and is second in the National League with a .366 batting average. He has 15 hits in his last 35 at-bats, and he is second on the Rockies with 20 RBIs.

"This game is way to hard to feel anything coming," Tulowitzki said about his current run. "You are just battling every day trying to get better. You never feel hot streaks. Every day is a new day."

Rockies first baseman Justin Morneau extended his hitting streak to 12 games with a two-run homer in the sixth for a 7-4 lead off Miley, who gave up 10 hits, seven for extra bases. Morneau leads the Rockies with 21 RBIs.

Right fielder Gerardo Parra had three hits, including a homer for Arizona (8-21), which has lost 13 of its last 17 games.

"We got out-battled," Arizona manager Kirk Gibson said.

Colorado third baseman Nolan Arenado had a single, a double and scored twice while extending his hitting streak to 18 games, the longest in the majors this season. He also ranged to his left to start an inning-ending double play after Arizona cut the deficit to 7-5 with a run in the seventh and had two men on.

Third baseman Martin Prado had two hits and scored three times, first baseman Paul Goldschmidt had three hits and catcher Miguel Montero had a single and two RBIs for Arizona.

Left-hander Franklin Morales (3-2) gave up four runs in five innings for the Rockies (15-12), who have won five of their last seven.
"Frankie didn't have his best command, but he put us in position to win," Weiss said.

Miley was 4-0 with a 2.01 ERA in six starts against Colorado at Chase Field, but the Rockies scored in the first, third, fourth and sixth innings, breaking ties at 1, 3 and 4 in the process.

"I didn't do a very good job of executing pitches, and it cost me," Miley said.

"I felt really good tonight. It was weird. Those guys are swinging it well right now. I didn't get the job done. It was on me. The team tried to get me back in the game. They'd score. We'd scored. I just didn't do my job."

NOTES: Colorado C Wilin Rosario (left hand) was awaiting the results of an MRI to determine the extent of the damage suffered during a swing last week. "They think it's a bruise only, maybe," Rosario said after the game. The Rockies feared a hamate bone injury. ... The Diamondbacks acquired minor league RHP Lucas Harrell from Houston for a player to be named or cash Monday and will send him to Triple-A Reno. Harrell opened the season in the Astros' starting rotation and was 0-3 with a 9.49 ERA in three starts before being outrighted to the minors. ... Rockies RHP Jhoulys Chacin (shoulder) is scheduled to make his fourth rehab start Tuesday, for Triple-A Colorado Spring at Memphis. Barring setbacks, he appears close to returning to the Rockies. ... Arizona RF Gerardo Parra's homer was his first off a left-handed pitcher since Oct. 1, 2012. All of his career-high 10 last season were against righties.
[© 2014 Thomson Reuters. All rights reserved.]
Copyright 2014 Reuters. All rights reserved. This material may not be published, broadcast, rewritten or redistributed.