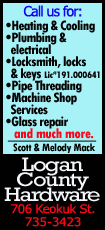 There was little to question after Monday night's Game 4 in the Western Conference opening-round playoff series.

With their season likely on the line, the Spurs found new life by slipping by the Mavericks 93-89 at American Airlines Center.

San Antonio tied the series 2-2, and it heads home Wednesday night for Game 5. A return to Dallas is guaranteed Friday for Game 6 in a closeout chance for one of the two Texas rivals.

"We were playing a good team and they played really well," Popovich said. "It's the playoffs. Every team is going to make runs. You're not going to play great anything for 48 minutes."

Spurs guard Manu Ginobili came off the bench to score a game-high 23 points, and forward Tim Duncan added 14 points and 10 rebounds. San Antonio reserves accounted for 50 points, with forward Boris Diaw (17 points) and guard Patty Mills (10) also scoring in double figures.

Popovich said after Dallas won Saturday on guard Vince Carter's 3-pointer at the buzzer that the Mavericks simply wanted it more. That thinly veiled motivational tactic appeared to fire up his troops.
The Spurs led 58-38 in the third quarter before Dallas reeled off a 14-2 run behind guard Monta Ellis to get back in the game. San Antonio's lead was 73-65 going into the final quarter.

"They came out very physical in the third quarter," Popovich said. "They did a good job. We had a couple turnovers, a couple of bad shots and it turned. It's not just defense. It's a lot of things when you go up by a bit or give up a run. It happens in every game."

The Mavericks kept coming. Forward Dirk Nowitzki's short jumper cut Dallas' deficit to 77-75. Reserve forward Jae Crowder's layup on the break tied it 77-77.

Dallas took its first lead since early in the second quarter on center DeJuan Blair's layup that made it 81-80 with less than five minutes left. Ellis' three-point play tied the score at 87 with 52 seconds left.

Diaw followed with a 3-pointer to put San Antonio back on top to stay. The Spurs wanted to get Nowitzki guarding Diaw in a pick-and-roll with guard Tony Parker.

"It's harder for Dirk to be able to help and come back to the player that set the screen," Diaw said. "That's why I was the one on that pick-and-roll. That's exactly what happened. He helped on Tony and he was a little late, and I was wide open for the 3."

Nowitzki's layup pulled Dallas within 90-89, and after a Ginobili free throw, Ellis missed a game-tying layup in the final seconds to seal San Antonio's victory.

"I had a good look at the end but it didn't go down," Ellis said.

Ellis scored 20 and Nowitzki finished with 19 points, the fourth consecutive game in the series he failed to reach 20. Blair roughed up his former team with 12 points and 11 rebounds in 16 minutes off the bench, but he was ejected with 3:08 left for kicking Spurs center Tiago Splitter in the head.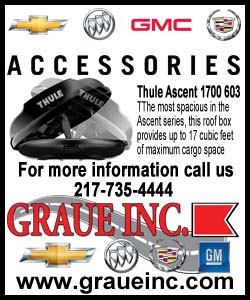 Blair's absence down the stretch swung the momentum, according to his teammates and coach Rick Carlisle. Blair called the kick inadvertent.

"It was clearly a reaction to the (foul) call," Blair said. "I didn't know his face was down there."
After trailing by as many as 10 points in the first quarter, the Spurs took their first lead (27-25) on Duncan's short hook early in the second. A 3-pointer by Ginobili opened up a 39-27 edge midway through the quarter, as the Mavericks went more than six minutes without a basket.

Duncan's layup in the final seconds gave the Spurs a 50-36 lead at halftime. Ginobili had 15 points at the break and Duncan had 12. San Antonio was shooting 53 percent at that point.

Carlisle was most disappointed with the Mavericks' effort in the first half.

"I'm glad we showed that we were willing and able to fight in the second half," he said, "but the way we performed, just competitively, is inexcusable."

The Mavericks were shooting less than 30 percent at the half despite getting off to a fast start. Ellis drilled a 3-pointer for a 9-2 Dallas lead, coaxing an early timeout from Popovich. Dallas went up 12-2 before San Antonio began finding some offensive rhythm.

The Spurs appeared frustrated by a number of point-blank misses to start the game, including a stretch of 10 consecutive shots that did not fall. Ginobili led a push by the second unit to get San Antonio within 23-18 at the end of the period.

NOTES: The Mavericks and Spurs both expressed their solidarity with the Los Angeles Clippers in response to Donald Sterling's alleged racist comments. Dallas players wore black socks, as other NBA playoff teams have done. (The Spurs always wear black socks on the road.) "We all feel the same way," Popovich said. "It's not just inappropriate, it's disgusting. It's something that has to be handled. We have full faith that the NBA will react appropriately." ... The Mavericks committed nine turnovers, giving them 38 in the series. The Spurs gave the ball away 15 times, raising their series total to 61. ... San Antonio scored 46 points in the paint, compared to 28 for Dallas.
[© 2014 Thomson Reuters. All rights reserved.]
Copyright 2014 Reuters. All rights reserved. This material may not be published, broadcast, rewritten or redistributed.