Cleveland Indians manager Terry Francona was faced with that dilemma Monday night, having to "pick his poison" when the game against the Los Angeles Angels was on the line at Angel Stadium.

Francona chose to pitch to Trout, who snapped a 3-3 tie with an RBI single in the eighth inning, propelling the Angels to a 6-3 win.

Trout, the Angels' center fielder, also tripled and scored in the first inning, helping to hand the Indians a fourth loss in a row on their West Coast swing. They were swept over the weekend by the Giants in San Francisco.

The Angels' winning rally started when J.B. Shuck reached on first baseman Nick Swisher's fielding error. Erick Aybar sacrificed Shuck to second, setting up Trout's tiebreaking RBI single.

With first base open, Francona could have ordered right-handed starter Justin Masterson to walk Trout and face Pujols instead.
"With the open base, it's not that we don't think Trout's a good hitter," Francona said. "I definitely thought about walking him, and in the middle of the night tonight, I probably will."

Trout's run-scoring single was followed by an intentional walk to Pujols, setting the stage for Raul Ibanez. The 41-year-old veteran, who got his third start of the season in left field, stroked a liner into the right-center field gap for a two-run triple and some insurance.

Francona also was questioned about leaving Masterson in to face Ibanez with the starter having already thrown more than 100 pitches at that point.

"I thought he still had something left, I thought he deserved to be out there, and I thought he was still executing pitches," Francona said. "We kind of got into a bind there in the middle of the order."

Ex-Indians reliever Joe Smith converted his first save opportunity since replacing Ernesto Frieri as the Angels' closer, throwing a scoreless ninth. Primarily a setup man throughout his career, Smith earned his fourth career save in 451 career appearances.

"It was awesome, I was pretty pumped," Smith said of his chance to close out a game against his former team. "I woke up this morning after missing the whole series in New York, and I just had a feeling I was going to get to pitch tonight. I was excited, man."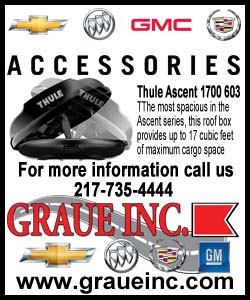 Angels right-hander Fernando Salas (2-0) pitched a scoreless eighth inning to get the win in relief of left-hander Tyler Skaggs, who pitched well, giving up three runs on four hits and a walk in seven innings.

Though Skaggs got a no-decision, the Angels are 5-0 in his starts this season. He pitched at least seven innings in four of his five starts.
"It's all about winning," Skaggs said. "It doesn't matter if I get the win or a no-decision, as long as we win, I really don't mind."

Masterson (0-1) gave up six runs (five earned) on seven hits and two walks in 7 1/3 innings.

Trout tripled with one out in the first inning when Indians center fielder Michael Bourn tried to make a shoestring catch of his scorching line drive, only to let it skip past him and go to the wall. Pujols followed with a groundout, scoring Trout for a 1-0 Angels lead.

Skaggs was sharp early, retiring the first 10 Indians batters he faced. Swisher broke the string with a one-out double in the fourth. After a walk to second baseman Jason Kipnis, designated hitter Carlos Santana unloaded with a three-run homer to put the Indians up 3-1.

The Angels got even at 3-3 on Aybar's two-out, two-run double off Masterson in the fifth inning.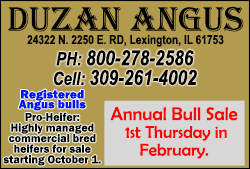 NOTES: The Indians are the only team in the majors not to play an extra-inning game all season. ... The Angels' 37 home runs were the most through their first 24 games of a season in team history. ... Angels 1B Albert Pujols has as many home runs (nine) this season as strikeouts. ... Through their first 25 games, Indians pitchers led the majors with 12 games of at least 10 strikeouts. ... Indians C Yan Gomes hit a broken-bat single in the fifth inning, extending his hitting streak to eight games.
[© 2014 Thomson Reuters. All rights reserved.]
Copyright 2014 Reuters. All rights reserved. This material may not be published, broadcast, rewritten or redistributed.