Combined with a solid fill-in pitching performance by starter Andre Rienzo, the White Sox's offense led the way to a 7-3 victory after churning out 12 more hits.

The White Sox came into the game having scored 143 runs in the season's first 26 games, up from 94 at the same point a year ago.

"It's a good start to get out of the gate like this offensively," Chicago manager Robin Ventura said. "I think the opportunities that are there, there's the feeling that they're going to knock guys in, and that's a contagious feeling when a team gets that."

The White Sox (14-13) promptly added to their offensive numbers by scoring twice in the second and fourth to give Rienzo a lead and then added three more insurance runs for the Chicago bullpen. Center fielder Adam Eaton went 2-for-4 with a two-run double, shortstop Alexei Ramirez went 2-for-3 with an RBI triple, rookie third baseman Marcus Semien went 1-for-3 with an RBI and two runs scored, and left fielder Alejandro De Aza went 1-for-3 with a two-run homer that erased an early 2-0 lead for the Rays.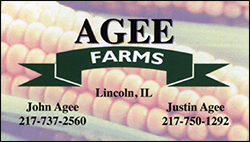 Cuban rookie Jose Abreu, who's already set major-league records for home runs and RBIs by a rookie in the month of April, went 2-for-4 with an RBI single and now has 32 RBIs to tie Albert Belle for third most in a month in franchise history. He also tied Smead Jolley's White Sox rookie record for RBIs in a month, which he did in July 1930.

Abreu is the driving force of Chicago's potent offensive attack, but balance throughout the lineup is what's most dangerous.

"You get Jose, who's swinging the bat the way he is, Eaton at the top with the speed that's like that and Semien, what he's done already with an opportunity, you get a lot of guys that just feel like they're going to do something when they go up there," Ventura said. "That's not necessarily the way it was last year."

Eaton, who wasn't on the White Sox last season, hopes that team-wide approach to hitting sticks around all season long.

"If we have a successful season, that's definitely what it will entail and what we want it to entail," Eaton said. "The guys at the top of the lineup and in the latter part of the lineup, they grind out at-bats and then hopefully Abreu comes up and hits us in. It seems like it's working so far, so that's what we'll continue to do."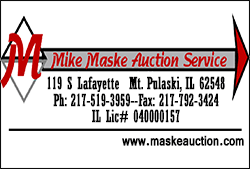 Rienzo, who allowed those two runs in the first inning, went six innings and allowed three runs (two earned) on five hits and three walks. He struck out four in the win, while Chicago relievers Zach Putnam and Matt Lindstrom combined to slam the door through the final three frames.

Right-handed starter Jake Odorizzi took the loss after throwing just 4 1/3 innings and allowing four runs, all earned. Odorizzi, who struck out five, threw 87 pitches, gave up eight hits and walked two. He left the game with the Rays trailing 4-2 and proceeded to watch things get worse for reliever Jake McGee, who gave up two runs in 1 1/3 innings on two hits and three walks.

"My execution was a lot better tonight than what it was in the last three games, that's for sure," Odorizzi said. "That's a positive I'm taking out of it, honestly. I was able to get my fastball in to these guys and that was our game plan to go in, in, in. We got burned with it on the double in the fifth inning (by Semien), but I just kept pounding them inside. It's tough, but they're professionals too."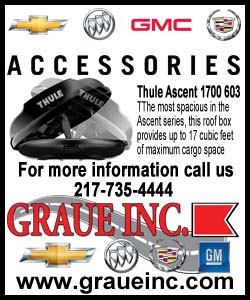 Chicago has won six of its past nine games and will host the Detroit Tigers, who lead the Central Division, on Tuesday and Wednesday before leaving for a three-game series in Cleveland. Tampa Bay heads to Boston and New York to play the Red Sox and Yankees to conclude a tough 11-game road swing.
The Rays have lost two in a row, five of the past six and six of their previous eight games.

"That happens in the course of a baseball season," Rays manager Joe Maddon said. "There's going to be a point where we win five out of six and then even more than that. I don't want the guys getting down on themselves."

Chicago took its first lead in the fourth by scoring two runs on two hits and a walk against Odorizzi. Right fielder Dayan Viciedo walked to lead off the inning, and he scored on Ramirez's triple. Ramirez then scored on a two-out double by Semien to make it 4-2 White Sox.

The Rays had jumped in front 2-0 to start the game on a pair of odd plays. After second baseman Ben Zobrist hit a leadoff double on the first pitch, he scored on a sacrifice bunt by center fielder Desmond Jennings in which Rienzo made two errors, putting Jennings on second with no outs.

Jennings then scored from second on a long sacrifice fly by Matt Joyce after Eaton made a leaping catch at the fence and fell down.

The lead didn't last long, though, as De Aza tied the score at 2-2 in the second with his fourth homer of the season.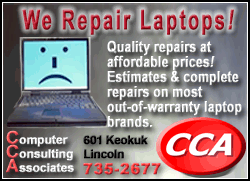 NOTES: White Sox rookie 1B Jose Abreu was selected the American League co-Player of the Week along with Seattle Mariners 3B Kyle Seager. Abreu batted .310 with five home runs, an AL-best 14 RBIs and .862 slugging percentage last week. ... Chicago LHP Chris Sale, on the 15-day disabled list with forearm/elbow soreness, played catch in the outfield for the second day in a row. ... White Sox RHP Felipe Paulino, on the DL with inflammation in his rotator cuff, is nearing an injury rehab stint in the minors, which could happen as soon as this weekend. ... Rays RHP Jeremy Hellickson (elbow surgery) and RHP Alex Cobb (left oblique strain) both came through progressions in their throwing programs feeling good, according to manager Joe Maddon. ... A day after his team beat the Rays on a walk-off home run by Abreu, Chicago manager Robin Ventura gave Maddon a bottle of Cambria Pinot Grigio wine, from Santa Maria, Calif., near where Ventura lives in the offseason.
[© 2014 Thomson Reuters. All rights reserved.]
Copyright 2014 Reuters. All rights reserved. This material may not be published, broadcast, rewritten or redistributed.