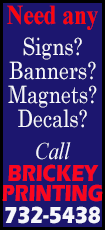 Gray pitched a three-hit shutout, leading the Athletics to a 4-0 victory over the Texas Rangers and ace right-hander Yu Darvish on Monday night.

The shutout was the first of Gray's major league career, which began last July. The 24-year-old was making his 16th career start.

Gray (4-1) struck out six, walked one and allowed only two runners to reach scoring position. He sent Texas to its first shutout loss this season. The Rangers entered the game as one of three teams that had yet to be shut out.

"More than anything it was a game we needed to win," Gray said. "I don't think it would have matter if we won 1-0, 4-0 or 10-9, as long as we won was all that mattered."

A's third baseman Josh Donaldson hit a two-run single in the third inning, and right fielder Josh Reddick and first baseman Daric Barton each had an RBI in Oakland's two-run fourth. Reddick finished with three hits, and catcher John Jaso had two.
"Pitching makes it difficult for anyone," Rangers manager Ron Washington said. "Oakland has pitching. Gray was pretty good tonight."

Darvish (1-1) was tagged with the loss in the shortest outing of his Texas career. He worked 3 1/3 innings and gave up four runs on six hits and two walks while striking out four.

The quick hook ended Darvish's club record of consecutive starts of five or more innings at 56. That represented the third-longest active streak in the majors, behind the streaks of the Philadelphia Phillies' Cole Hamels and the Los Angeles Dodgers' Clayton Kershaw.

Darvish's shortest outing before Monday was four innings against the Seattle Mariners on May 21, 2012.

Darvish fell to 1-7 with a 4.73 ERA in nine career starts against Oakland.

"They have a really good game plan against me," Darvish said. "Obviously I was disappointed to throw only three-plus innings, but this is something that happens to any pitcher. What happened, happened. I don't want to dwell on it."

A's manager Bob Melvin said, "We just try to make him work early on and hopefully get his pitch count up. You're usually not going to knock him out of the game, so the next best thing is get his pitch count up, score a few runs and hopefully get him out of the game sooner than later."
Center fielder Leonys Martin, catcher Robinson Chirinos and right fielder Alex Rios all had hits for Texas. Chirinos received a charitable call by the official scorer on an infield single that just as easily could have been ruled an error on shortstop Jed Lowrie.
Gray threw an efficient 108 pitches (73 strikes) while avenging a 3-0 loss last week to Texas, which swept three games from the A's. He dropped his ERA to 1.76.
Gray walked Rangers leadoff hitter Michael Choice to start the game, but he used one of a number of effective sliders to induce an inning-ending double play out of Texas first baseman Prince Fielder.

"We pounded fastballs in early in the game," Gray said. "They were hitting it into the ground."

Said Melvin: "After (the walk), it was as well a pitched game as I've seen in a while."

NOTES: LPGA golfer Angela Stanford of Fort Worth, Texas, threw out the game's ceremonial first pitch. The LPGA takes a swing through area for the North Texas Shootout starting Thursday at Las Colinas Country Club in Irving. ... Texas and Oakland entered the game among four teams tied for the third-best record in baseball at 15-10. Milwaukee was tops at 18-7, followed by Atlanta at 17-7. ... A's LF Brandon Moss was ruled out, 2-3, on a review at Texas manager Ron Washington's request in the third inning. The replay showed that Rangers 1B Prince Fielder blocked Moss' foot as the batter-runner tried to touch the base. The game was delayed 2 minutes, 16 seconds for the review. Two other plays were reviewed, one confirming that A's RF Josh Reddick beat Texas RHP Nick Martinez's pickoff attempt at first in the eighth inning. The other overturned a call by plate umpire Jeff Nelson, who ruled Reddick safe on his attempt to get back to first on a fly out to center in the same inning. The game was delayed 1:47 and 1:35 on the Reddick replays.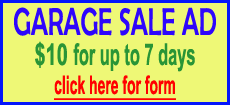 [© 2014 Thomson Reuters. All rights reserved.]
Copyright 2014 Reuters. All rights reserved. This material may not be published, broadcast, rewritten or redistributed.