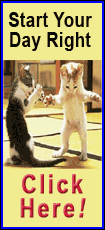 General manager Phil Emery spent the offseason rebuilding his defensive line by dispatching Julius Peppers and Henry Melton and adding ends Jared Allen, Lamarr Houston and Willie Young, but even an end wouldn't be a wasted pick considering questions about these players' ages, past productivity and ability levels.

Emery went about fortifying almost every defensive position after he admitted at last season's conclusion to not having enough defensive backups on board when a wave of injuries hit.

Now he thinks the defense is better for a couple reasons.

"The obvious answer to that would be we're healthier because nobody's hurt," he said. "Also I think we've added some guys at key points in their career.

"Jared adds experience, production, leadership. Somebody like Lamarr and Willie add some youth, speed and physicalness. Really excited about (defensive tackle) Jeremiah Ratliff this year. He's excited about playing. He wants to finish here. He added so much the last few weeks in terms of leadership. Unbelievably mentally tough player. So yeah, I think the collective group; we've gotten stronger and we're headed in the right direction as far as what we want to establish as a defensive football team."

A healthier Ratliff can help fill the three-technique defensive tackle spot left when Melton departed. However, the position is critical in the Bears' scheme and one they need to address early in the draft.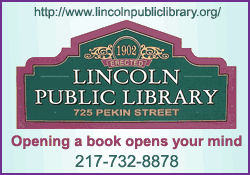 Considering Ratliff's injury past with a torn groin muscle that sidelined him a year, and that he'll be 33 when the season starts, and also that backup Nate Collins is coming off major knee surgery, one of the most pressing Bears needs is three-technique tackle. The Bears have promised to be more diverse in their defensive approach, but remain a 4-3 scheme with the chief goal of getting up the field in gaps to disrupt. Their defense wasn't the same in 2013 without a healthy Melton (knee) to put alongside Peppers and disrupt plays.

The names of Pittsburgh's Aaron Donald, Florida State's Timmy Jernigan and Notre Dame's Louis Nix get tossed around in relation to the Bears' pick, with Donald projected by most as the biggest impact player. But it could be wishful thinking to expect Donald to be available. It might even require moving up in the draft.

As big a need or a close second is safety, and it goes well beyond the team's decision to let starter Major Wright leave in free agency and late offseason shoulder surgery to Chris Conte, whose inability to play the proper defensive scheme on one play led to Green Bay beating out the Bears for the division title.

The Bears have not had a free safety of high caliber since Mike Brown's career got cut short due to injury, and Emery tried to fortify the safety spot in the offseason by bringing free agents Ryan Mundy, M.D. Jennings and Danny McCray on board and re-signing Craig Steltz.

They're throwing numbers at the problem here, though, as Mundy was never a regular starter until struggling with the Giants last year, Jennings never impressed with 26 starts in Green Bay and McCray is viewed as a solid special teams player whose only starting experience included 10 games two years ago.

The safety group this year has a few top talents like Alabama's Ha Ha Clinton-Dix and Louisville's Calvin Pryor, but taking a chance in a later round could mean accepting a player who might not have safety skills impressive as the questionable free agents the Bears already signed. There is a projected big talent dropoff after the top two safeties in the draft.

Re-signing cornerback Charles Tillman for a year gave the Bears back their Pro Bowl cornerback duo of Tillman and Tim Jennings, but Zack Bowman left in free agency for the Giants and beyond that the Bears are counting on Kelvin Hayden to return from knee surgery to play nickel and Isaiah Frey, who made almost no big plays as Hayden's replacement at that spot last year.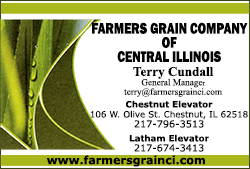 Linebacker also would not be a spot the Bears can ignore, since last year's draft picks — Jonathan Bostic and Khaseem Greene — looked very raw when pressed into duty because of injuries to Lance Briggs and D.J. Williams. The Bears have converted Shea McClellin into a strong-side linebacker and are looking at getting Bostic familiar with both inside and outside for depth. With Williams on a one-year deal and with Briggs now 33 years old, no one could criticize Emery for looking at a sure-thing play-making linebacker in the draft like Alabama's C.J. Mosley.

The bottom line for the defensive reconstruction project is that pass rush should take priority over anything else after they tied for last in sacks, and whether they have done enough to improve that.

Emery looked back at a season when the Bears finished tied for last in sacks when he decided where to start gutting the defese.

"I'll go back: obviously disappointed on the sack production, in terms of that impact," he said.

It's rare when Emery tips off who he'll draft or even sign in free agency — he hid Jared Allen's agent in a parking lot from ESPN's John Clayton so no one would know they were talking to the former Viking. But looking at the defensive line is always a safe bet because it helps stop the run and the pass, and the Bears were bad at both last year.

NOTES, QUOTES

Newly signed Bears wide receiver Josh Morgan was arrested in downtown Washington D.C. on Sunday and charged with one count of misdemeanor simple assault, according to reports Monday.

A spokesperson for the D.C. Metropolitan Department confirmed to ESPN.com that Morgan was arrested at approximately 1:30 a.m. ET on Sunday. Morgan's arrest occurred at Cities Restaurant and Lounge, according to the police report.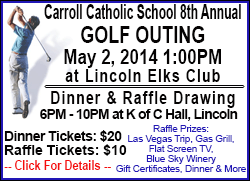 Morgan, 28, signed a one-year contract with the Bears last week after spending the last two seasons with the Washington Redskins.

Morgan was released after his booking. The Washington Post reported his court date is May 22.

WRC-TV in Washington reported that Morgan allegedly punched a valet driver in the face.

The wide receiver told the television station that he is innocent of any wrongdoing.

"I didn't touch him," Morgan said Monday. "I didn't do anything. This is crazy. I'm not worried about nothing. I have always been a stand-up guy in the community. Nothing like this has ever happened to me before."

Morgan had 20 receptions for 214 yards last season with the Redskins. He was held without a touchdown catch for the first time in his six-year career. In 2012, he led the Redskins with 48 receptions for 510 yards.

The Bears released the following statement: "We are aware of Josh Morgan's presence at a weekend incident in Washington, D.C. We are currently gathering information to learn more about the circumstances surrounding the event."

One of the key issues to face the Bears going beyond the draft will be whether to extend wide receiver Brandon Marshall. His deal runs out after this season.

"Well, he's certainly going to be with us next year and we'll work through the rest, step by step," Emery said. "Love Brandon and I'm glad he's a Bear. He's certainly shown us over time that he's just continuing to get better as a football player and he's continuing to get better as a (person). He's showing true leadership. He's pulling people together, getting them to work together in-season and offseason."

Marshall last year brought Alshon Jeffery to Florida to work out with him and this year did the same with second-year receiver Marquess Wilson.

Working with trainer Scott Prohaska in California has reportedly brought Shea McClellin physically more into the range of what a linebacker should be as he makes a transformation from defensive end. Prohaska via Twitter reported McCellin said he'd never been below 14 percent body fat and is now at 10 percent. He's lost about 8 pounds to 252 and has dropped his 40 time from 4.7 to 4.5 seconds. He's also increased his bench press from 320 to 365 pounds.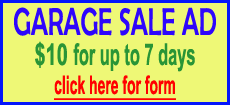 It's possible long snapper Patrick Mannelly will not be back after his hip surgery and the signing of Chad Rempel, a former Montreal Alouettes long snapper under coach Marc Trestman in the CFL. Rempel made 70 special teams tackles in the CFL. The Bears also have long snapper Brandon Hartson on the roster.

Mannelly called the acquisition of Rempel a "smart move."

"I think (general manager) Phil Emery should do that," he said. "I'll be 39 this year and don't know if I'll be back. They need to take care of their roster."

Mannelly is in the middle of a four- to six-month rehab and probably wouldn't be ready until training camp, anyway. He's pondering his future.

"As athletes you think you can always play forever," he said. "Luckily I've played a long time and I really want to listen to my body and see what happens. You want to play forever, your heart says you can play forever, your mind says you can play forever, but we'll see."

The signing of running back Shaun Draughn might only be the first of a couple more running back signings, or the team could draft a back, after Michael Bush was let go for salary-cap purposes. Undrafted free agent Michael Ford and Draughn are the only backs behind Matt Forte on the roster. Draughn has averaged 3.7 yards on 63 carries in 20 career games, 17 of which were with the Kansas City Chiefs. He has two career touchdowns.
STRATEGY AND PERSONNEL
TEAM NEEDS:

DEFENSIVE TACKLE: Jeremiah Ratliff is the player the Bears currently are expecting to play three-technique tackle, but he may fit this scheme best at nose tackle. The other defensive tackle they're counting on is Stephen Paea, who is a nose tackle and has been plagued by minor injuries throughout his career. Finding a dynamic, young force to push the pocket and disrupt is essential and you don't find this from 33-year-old players or nose tackles.


SAFETY: When the Bears had no pass rush last year, it exposed their safeties. Finding two safeties to start is the task, and no one can even be certain they have one because they merely brought in a collection of veteran castoffs that can't be considered reliable starters. Expecting Chris Conte to come off shoulder surgery and play is a gamble, but what about the injury to his psyche after the big play he allowed to end the Bears season? Soldier Field fans are going to find him a target throughout the year if they bring him back as a starter. Drafting one or even two safeties might not be a bad idea.


CORNERBACK: Isaiah Frey went through last season without making a single interception as the full-time nickel back, and that's not easy to do in a cover-2 scheme like the Bears employed. The ideal situation would be for Kelvin Hayden to return from major knee surgery and play the spot, but that's no given. The Bears have to find a young corner to either challenge for this spot or back up 30-something corners Tim Jennings and Charles Tillman.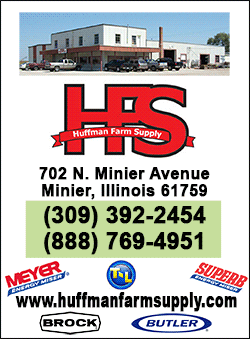 PERSONNEL TRACKER

UNRESTRICTED FREE AGENTS (not tendered offers):

S Anthony Walters (not tendered as ERFA) might be brought back at a minimum salary as free agency progresses.

UNRESTRICTED FREE AGENTS:

LB James Anderson has drawn no interest from the team. The move of Shea McClellin to the strong side, with second-year linebacker Khaseem Greene already there, makes it a crowded spot. And the Bears are looking at Jonathan Bostic now as a future outside linebacker as opposed to a MIKE.


DT Landon Cohen has had no interest. With Nate Collins and Jeremiah Ratliff returning, Cohen would only be added as camp competition. He struggled last year after signing on and being thrust into starting time due to injuries.


LB Blake Costanzo appears to be done in Chicago, although other teams may find use for him as a special teams player. He didn't provide depth for the defense as a special teams player only.


LS Patrick Mannelly's return to the Bears will depend on whether he wants to come back and whether general manager Emery believes he can continue to play on punt coverage without being a liability at age 39.


T Jonathan Scott was inactive all last season and won't be back after the team found tackle help elsewhere.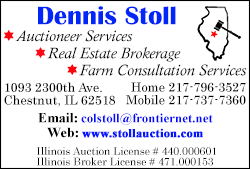 RESTRICTED FREE AGENTS: None.

EXCLUSIVE RIGHTS FREE AGENTS: None.

PLAYERS RE-SIGNED:

T/G Eben Britton: UFA; 1 yr, terms unknown.


DT Nate Collins: Potential UFA; 1 yr, terms unknown.


QB Jay Cutler: Potential UFA; $126.7M/7 yrs, $54M guaranteed.


C Robert Garza: Potential UFA; $1.5M/1 yr, $100,000 SB.


K Robbie Gould: Potential UFA; $15M/4 yrs, $3M SB/$8.85M guaranteed.


CB Kelvin Hayden: Potential UFA; $855,000/1 yr.


CB Tim Jennings: Potential UFA; $22.4M/4 yrs, $3M SB/$11.8M guaranteed.


CB Sherrick McManis: UFA; $730,000/1 yr.


QB Jordan Palmer: Potential UFA; 1 yr, terms unknown.


DT Jeremiah Ratliff: Potential UFA; $4M/2 yrs, $600,000 SB.


TE Dante Rosario: FA; terms unknown.


G Matt Slauson: Potential UFA; $12.8M/4 yrs, $1.67M SB/$4.9M guaranteed.


S Craig Steltz: UFA; 1 yr, terms unknown.


CB Charles Tillman: UFA; $3.25M/1 yr, $500,000 SB.


LB D.J. Williams: UFA; 1 yr, terms unknown.

PLAYERS ACQUIRED:

DE Jared Allen: UFA Vikings; $32M/4 yrs, $15.5M guaranteed.


WR Josh Bellamy (waivers Redskins).


C Brian de la Puente: UFA Saints; 1 yr, terms unknown.


DE Lamarr Houston: UFA Raiders; $35M/5 yrs, $4.95M SB/$15M guaranteed.


WR Domenik Hixon: UFA Panthers; 1 yr, terms unknown.


DE Israel Idonije: UFA Lions; $955,000/1 yr.


S M.D. Jennings: Not tendered as RFA by Packers; terms unknown.


S Danny McCray: UFA Cowboys; 1 yr, terms unknown.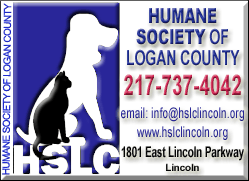 TE Zach Miller: FA; $645,000/1 yr.


WR Josh Morgan: UFA Redskins; 1 yr, terms unknown.


TE Matthew Mulligan: UFA Patriots; 1 yr, terms unknown.


S Ryan Mundy: UFA Giants; $3M/2 yrs, $650,000 SB.


TE Fendi Onobun: FA; $1.23M/2 yrs.


DE Trevor Scott: FA; 1 yr, terms unknown.


LB Jordan Senn: UFA Panthers; $795,000/1 yr.


DE Willie Young: UFA Lions; $9M/3 yrs, $2M SB/$3.95M guaranteed.

PLAYERS LOST:

WR Earl Bennett (released).


CB Zack Bowman: UFA Giants; terms unknown.


RB Michael Bush (released).


KR Devin Hester: UFA Falcons; 3 yrs, terms unknown.


QB Josh McCown: UFA Buccaneers; $10M/2 yrs.


DT Henry Melton: UFA Cowboys; $27.5M/4 yrs, $1.25M SB ($24M is in final three years).


DE Julius Peppers (released).


P Adam Podlesh (released).


DE Corey Wootton: UFA Vikings; $1.5M/1 yr, $400,000 SB.


S Major Wright: UFA Buccaneers; 1 yr, terms unknown.
[© 2014 Thomson Reuters. All rights reserved.]
Copyright 2014 Reuters. All rights reserved. This material may not be published, broadcast, rewritten or redistributed.