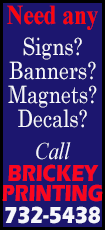 The competition begins at 12:30 p.m. Saturday at the Activities and Recreation Center, 201 East Peabody Drive in Champaign.

The event is free and open to the public by using the far northeast door of Gym 1. The entrance will be noted with 4-H clover signs and flags.

Prior to the robotics challenge, a technology showcase featuring several departments on campus will demonstrate innovative science-related devices. The showcase begins at 11 a.m.

"In this year's challenge, teams must design a robot that will move packages through a warehouse," said Bob Smith, Extension robotics statewide educator. "Robots must move packages from shelves to a shipping area."

If teams are able to move packages to shelves that are at least 2 inches off the floor, they earn additional points, Smith said. Extra points are also awarded if the robot moves over obstacles and around other obstacles while on task. As a final challenge, the teams may try to move packages from a "return" area back to the shelves.

"This type of robotic activity simulates what happens in real warehouses throughout the country," Smith said. "Teams are left to their own creativity on the look of their warehouse and their robots. With 45 teams in the competition, we'll have 45 very different ways to attacking this challenge."
In addition to the table competition where the robots complete the warehouse task, team members must also describe their robot designs to a panel of judges. A third division of the contest includes the teamwork challenge, where judges assess how well the team works together. The final two phases of the competition are closed to the public.
Judging should finish by 3:30 p.m., with an awards presentation starting at about 4:30. Demonstrations by high school robotics teams will follow the judging.
"The demonstrations by the high school teams have been a real crowd-pleaser," Smith said. "The young 4-H members really look up to these teen mentors, and the teens take a lot of time to talk with the younger members and encourage their interest in science and technology careers."
Several booth demonstrations will interest the general public, including 3-D printers from the Champaign Urbana Community Fab Lab and a student in mechanical engineering. The Champaign-Urbana Community Fab Lab is a small-scale workshop for computer-based innovation, design and fabrication.
"The Fab Lab allows you to dream up, design and make almost anything you can imagine, using open-source software and DIY equipment," Smith said. "Visitors can learn about the ways the lab is used to teach kids digital literacies and work on projects like building robots."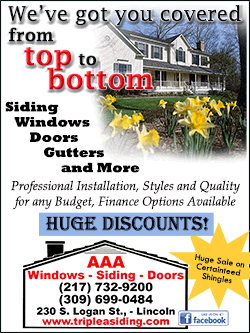 The Solar Decathlon team will demonstrate the team's solar-powered house. Engineers Without Borders will show the group's latest water project and light-vehicle bridge.
"The Bioengineering Department will demonstrate a neural headset which uses brain waves to control a robot arm," Smith said, "as well as a device that detects and alerts you to poor posture."
The Micro Lab will also have a display controlling motors and servos with Arduino microcontrollers and a pneumatic soft robotics actuator, which acts like a computer-controlled, air-powered inchworm.
University of Illinois Extension will showcase the many science-related 4-H projects, including its 4-H Citizen Scientist program, which trains youth to collect river and stream samples for data to be compiled. Several opportunities within the Illinois 4-H robotics program will also be demonstrated.
"Kids can build marshmallow catapults and attempt to launch marshmallows 6 feet across the gym," Smith said, "or use 'squishy circuits' to build boards with blinking LED lights."
Smith added, "Illinois 4-H strives to teach youth skills for living."
General information about how individuals can become involved in 4-H will be available, and staff will be on hand to answer questions. Older teens can register for the state 4-H Illini Summer Academies, which allow teens to stay overnight on campus for four days and receive personal instruction from 12 different departments on campus.
To learn more about Illinois 4-H robotics and the state robotics competition, contact Smith at 217-333-0910 or email him at rasmth@illinois.edu.
___
Illinois 4-H strives to help youth learn skills for living. University of Illinois Extension provides 4-H programs in every county in Illinois. Illinois 4-H aims to influence the lives of 200,000 youth each year through sustained learning clubs and groups and short-term programming.
[Text from file received from University of Illinois Extension]