New vaccination requirements for school
National Infant Immunization Week: State health department reminds parents to check with their doctor
Send a link to a friend Share
[April 30, 2014] SPRINGFIELD — Illinois Department of Public Health Director LaMar Hasbrouck is urging parents to talk with their child's doctor about the new school-entrance vaccination requirements, and to make sure their child's immunizations are up-to-date. April 26-May 3 marks the 20th anniversary of National Infant Immunization Week, an annual observance to highlight the importance of protecting infants from vaccine-preventable diseases.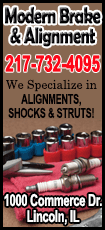 "While some vaccine-preventable diseases are relatively rare in the U.S., they are only a plane ride away. Such diseases can be brought into the country by travelers, putting unvaccinated children at risk," said Dr. Hasbrouck. "National Infant Immunization Week is a reminder to parents to make sure their children are up-to-date on immunizations. Immunization is a shared responsibility. Families, health care professionals and public health officials must work together to help protect the entire community."

One example of the seriousness of vaccine-preventable diseases is the current mumps outbreak in central Illinois. Preliminary numbers show that more than 65 cases have been reported so far this year, compared with approximately 26 all of last year and 32 in 2012. While the majority of cases in this outbreak are in adults, unvaccinated children and children not fully vaccinated could be at an increased risk of illness.
To help prevent illness and outbreaks due to vaccine-preventable diseases, Illinois is implementing new immunization requirements for the 2014-2015 school year. Beginning next year, children entering school at any grade level, kindergarten through 12, need to show proof of having received two doses each — instead of just one — of rubella and mumps vaccines. In addition, any child entering kindergarten, sixth grade or ninth grade for the first time must show proof of having received two doses of varicella vaccine for chickenpox.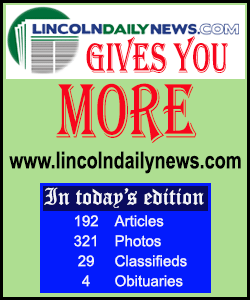 For the following school year, 2015-2016, students will need to show proof of having received a meningococcal vaccination, something that is currently not required.
For school entrance, students must show proof of diphtheria, pertussis, tetanus, polio, measles, mumps, rubella, haemophilus influenza type b, hepatitis B, varicella and pneumococcal (depending on age) vaccinations. For more information about immunizations, including vaccination schedules, visit www.idph.state.il.us/about/shots.htm.
Providing essential health information is one way the Illinois Department of Public Health is continuing its mission of protecting health, improving lives and implementing the department's five-year strategy. For a copy of the strategic plan, go to http://www.idph.state.il.us/about/
StrategicPlan_Final_2014-2018.pdf.
[Text from Illinois Department of Public Health file received from the Illinois Office of Communication and Information]