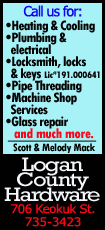 After hearing from college trustee Dan Weinberg, state Rep. Rich Brauer, Mayor Keith Snyder and state Sen. Bill Brady, Blackburn introduced Ron Keller, the museum curator and director.

Before turning the podium over to Keller, Blackburn made a few introductory remarks.

He said he wanted to recognize the assistant director, Anne Moseley, who has done wonderful work on the museum, as well as many others who have been involved in the project.

Introducing Keller, Blackburn noted that he is not only the director of the museum but also a "powerful and great history and political science professor." Blackburn continued: "That is important to our students because he brings that knowledge of Lincoln and the Civil War period and his knowledge of history into the classroom and connects the dots for our students. He is the co-author of 'Abraham Lincoln in Logan County' and 'A Respect for the Office: Letters from the President.' In 2009 Keller was given by the state governor 'The Honor of Lincoln,' which is the highest honor given to citizens of Illinois, to individuals who work for the betterment of humanity, and whose dedication are the principles that Abraham Lincoln stood for.
"I can't tell you enough how many hours Ron Keller has spent getting us to where we are, and how many selfless decisions he has made to make sure this museum is what it was supposed to be. We are very fortunate to have faculty and directors like Ron Keller."
Keller opened by saying he also wanted to recognize and thank Moseley, "who day-to-day has poured her heart, her time and talents into this museum, and she needs as much recognition as I do, maybe more."
Keller went on to say he would borrow a phrase, or rather, alter a phrase: "It takes a village to raise a museum."
He spoke about all the help the college and museum have had throughout the years and drew special attention to those who actually put the vision into form.
He acknowledged Taylor Studios of Rantoul, Edison Studios of Little Rock, Ark., and Native Sun Productions of San Antonio, Texas, and said there were representatives from two of the firms in the audience to witness the grand opening.
He also thanked Lincoln College and its board of trustees, the LC maintenance crew, the ceremony planning staff and many others who have been dedicated to making the grand opening a special event. Finally he thanked the hundreds of financial donors who contributed to the museum, and he mentioned specifically the Woods Foundation.
Keller then spoke about a favorite poem of Abraham Lincoln, "Mortality." He said Lincoln committed the poem to memory and wrote it out as his personal form of therapy to help himself deal with depression. The museum is the proud owner of one of only two copies of the poem written in Lincoln's hand.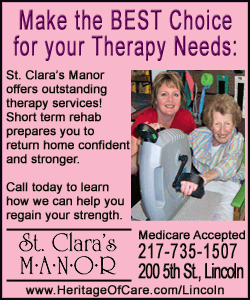 In the spring of 2013, the Lincoln College Music Theory II students were asked to compose original music for the poem. Ten students participated, and of the 10, Cody Garretson's composition was chosen as the best.
Keller read a recent quote from Garretson about his piece: "My composition is quite simple, but as I thought about the struggles and strengths of our 16th president, these events were not simple. They were complex. Our country was divided by the Civil War. Many brave men lost their lives. This deeply saddened President Lincoln. The poem 'Mortality' mirrored this sadness, and I hope this composition also mirrors how President Lincoln felt."
Keller then introduced Garretson and said that he and Nicole Ker and Derrick Spiker would play the composition for the audience.
After the music, Keller wrapped up by saying that he felt the Lincoln Heritage Museum was one of the best museums he has ever seen. He admitted he might be biased but added a quote from a recent conversation with Bill Hoagland of Main Street Lincoln, who told him: "You could take this museum and put it in a big city, and it would still be one of the best museums in that city."
Keller said: "I appreciate that support, and it is nice to know that we are not the only ones with our rose-colored glasses; that other people feel the same way."
When Keller had finished speaking, Andi Hake of the Lincoln/Logan County Chamber of Commerce came forward. The guest speakers, college board members, city and county officials, chamber members, Bomke, Blackburn, Keller, and Moseley were all part of the official ribbon-cut.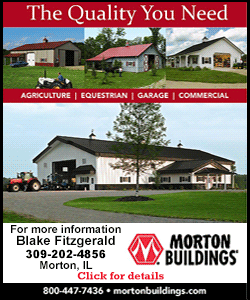 Hake offered a few comments congratulating the college on this massive achievement and also noting the benefit this new attraction would have economically for the city and county.
After the ribbon-cut, guests were invited inside for refreshments and, of course, the first look at the new museum.
[By NILA SMITH]