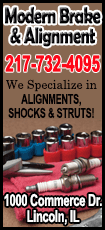 That equity expansion strategy has been honed in the three months since French-born Virginie Maisonneuve was hired by then-Chief Executive Mohamed El-Erian — before a high-profile bust-up with Chief Investment Officer Bill Gross led to El-Erian's departure.

And Maisonneuve has no plans to change tack — despite concern from investors, and parent Allianz <ALVG.DE>, about the firm's direction in light of the managerial squabble, and as several of its flagship bond funds saw billions of dollars leave.

Maisonneuve has not spoken to El-Erian since he left, but she said boss Gross supported the planned expansion of the firm's equity unit, whose funds account for just $9.1 billion of Pimco's total $1.94 trillion in assets under management.

"If you want to be a very large player in the equity market, you need to have commitment over a very long period of time, and that is what clients would look for — it's just the way it is," said Maisonneuve, who joined from Schroders <SDR.L> in January.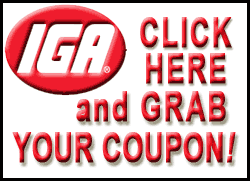 "If you look at who has built sizeable platforms in equities, it takes time, 10-15 years, when people have been at it for 50 years. So that's just a reality ... I'm not saying we're going to wait 10 years before we do something. My ambition is high and I want to drive equities to a very sizeable level of assets, but that's going to take time."

The need for good news in the equity sphere has recently been thrown into stark relief. Two of Pimco's leading bond funds propped up the performance charts at the end of the third quarter, data from Morningstar showed.

By comparison, its equity funds — the oldest of which was only launched in May 2010 — have done rather better. Its long-short equity fund, for example, is in the top-quartile of performers according to Thomson Reuters Lipper data.

Maisonneuve is confident on the outlook for the market and advised to buy the market on any pullback.

BOUTIQUE BOOST

Maisonneuve said she plans to hire between 10 and 16 people to help boost her investment staff of around 30, an operational size she considers "quiet nice if you look at it as a boutique".

Those would be split between some of her team's existing funds, which consist of a long-short fund, two dividend-focused funds, an emerging markets fund and a "Pathfinder" fund which invests in stocks deemed significantly undervalued.

The staff are currently split across London, New York and the home of Pimco, Newport Beach, California — which Maisonneuve visits regularly and into which she often dials for a weekly conference call with her five-strong deputy CIO peer group, all of whom share El-Erian's duties as part of a global committee.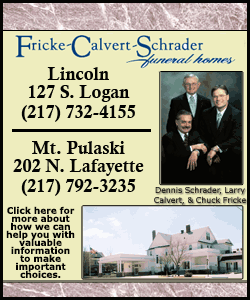 While unwilling to put a number on the ultimate size of Pimco's equity business, or its ratio to the bond side of the asset ledger, the 27-year veteran of financial markets is clear growth is unlikely to be got by buying a bulky rival.

"I've been lucky with the M&A experience I've had, but if you look at the big ones, it's not always clear that it adds value," she said, preferring instead to bring on "small teams, the same way Pimco has done it (before)".

That organic growth will also involve creating a range of hybrid products to make best use of the credit analysis expertise that exists at the company, and which is already used by several of her equity funds, she said.

"You can ... think about going up and down the capital structure, saying: 'I like this company, what do I buy? The bond or the equity?'. And I think if there's one firm in the world who's going to be set up to build these hybrid products, it's Pimco."

With lots of resumes landing on her desk, both physically and electronically — "a lot of people are sending them to the headhunting firm that we've hired, or directly on my LinkedIn account" — Maisonneuve is confident of Pimco's allure.

And new hires based in London could well find themselves sharing fund management duties with the boss, investing in line with several of her major thematic bets — demographic change, emerging market growth and the low-carbon economy — using a so-called growth at a reasonable value strategy.

"My passion is investment," she said, "(but) it won't be mine, it will be mine and the team; it's always a team game."

(Editing by Pravin Char)
[© 2014 Thomson Reuters. All rights reserved.]
Copyright 2014 Reuters. All rights reserved. This material may not be published, broadcast, rewritten or redistributed.