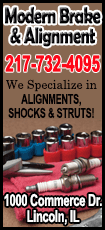 Nonfarm payrolls probably advanced by 210,000 jobs this month, stepping up from a 192,000-gain in March, according to a Reuters survey of economists. That would leave hiring well above its first-quarter average of 177,667 jobs per month.

The unemployment rate is forecast slipping one-tenth of a percentage point to 6.6 percent, a five-year low previously touched in January.

"It would reinforce the impression that some of the weakness we saw in the economy over the winter was weather-related and temporary," said Josh Feinman, chief global economist at Deutsche Asset & Wealth Management in New York.

The economy stumbled badly in the first quarter as an unusually cold and disruptive winter took its toll.

However, data ranging from retail sales to industrial production suggest the economy is now out of hibernation and economists are predicting growth will top a 3 percent annual pace in the second quarter.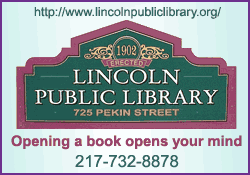 The Labor Department will release its monthly jobs report, which is closely watched by financial markets around the globe, on Friday at 8:30 a.m. (1230 GMT)

Federal Reserve officials meeting on Tuesday and Wednesday will not have access to the data, but it could add to an ongoing debate over whether the U.S. central bank is moving too slowly in reducing its monetary stimulus.

Economists expect payrolls growth to trend around 200,000 per month for the remainder of this year, a level they say is consistent with economic growth in the 2.5 percent to 3.0 percent range.

"IN GOOD SHAPE"

"It's enough to bring down the unemployment rate. It doesn't say the labor market is in great shape, but it does say it's in good shape," said Joel Naroff of Naroff Economic Advisors in Holland, Pennsylvania.

Naroff said the jobless rate could decline to around 6 percent at the end of the year if employment growth averaged 200,000 to 225,000 jobs per month.
"You have to start asking what is full employment and how far are we going to be from full employment at the end of the year. That's (Fed Chair Janet) Yellen's conundrum, when do you start pulling the trigger?"
Yellen has pointed to the unusually large number of Americans who are either suffering a long spell of unemployment or who are working part-time because they are unable to find full-time work as justification for maintaining an extraordinarily easy monetary policy.

The private sector, which in March had regained all the jobs lost during the 2007-09 recession, is expected to account for all of April's anticipated job gains.

Outside of government payrolls, which are forecast to have been flat for a second straight month, job gains in April are likely to have been as broad-based as they were in March.

Manufacturing employment likely rebounded after dipping in March. Another month of solid gains in construction payrolls is expected, but the hiring trend could slow in the months ahead as residential construction loses some steam.

Average hourly earnings probably rose 0.2 percent in April after being flat the prior month.

"There are certain sectors with upward wage pressure due to skills mismatch, but we don't believe it can translate to a meaningful move higher in overall wage growth given the amount of underutilization in the labor market," said Michael Hanson, a senior economist at Bank of America Merrill Lynch in New York.

The length of the workweek likely held steady at 34.5 hours in April after bouncing back in March from its winter-depressed levels.

(Reporting by Lucia Mutikani; editing by Paul Simao)
[© 2014 Thomson Reuters. All rights reserved.]
Copyright 2014 Reuters. All rights reserved. This material may not be published, broadcast, rewritten or redistributed.