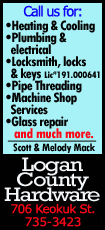 On Monday, oil posted its biggest daily decline in a month, when Libya lifted a force majeure from the eastern Zueitina oil port, raising prospects for rising shipments.

But on Tuesday, gunmen stormed Libya's parliament, wounding several people, while a suicide bomber in a car killed at least two people and wounded two others at an army camp in the eastern city of Benghazi. The developments raised questions about how soon oil flows will resume.

"When you see an action like that, then you wonder if the port will in fact reopen," said James L. Williams, energy economist at WTRG Economics in London, Arkansas. "It just creates more uncertainty about it," he said.

June Brent crude futures settled at $108.98 per barrel, up 86 cents, or 0.8 percent, after spending much of the day above $109 per barrel. The gain pared Monday's 1.4 percent drop.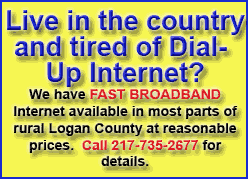 U.S. crude for June delivery added 44 cents to settle at $101.28 per barrel, up 0.44 percent. It had moved as high as $102.20 earlier in Tuesday's trading.

U.S. equities closed higher, with the S&P 500 Index gaining 8.9 points or 0.48 percent, to end the day at 1,878.33.

MORE SANCTIONS, MORE WORRIES

Hopes for a relaxation of sanctions on Iran later this year, enabling the Islamic Republic to sell more oil, were dampened after the United States targeted companies from China and Dubai for allegedly helping Tehran evade weapons and oil sanctions. That sent a signal that Washington will keep pressure on Iran over its nuclear programme.

The stand-off between Russia and Western powers over Ukraine also showed no sign of abating, adding to concerns that the conflict will ultimately lead to the disruption of some oil supply due to tighter sanctions.

Hundreds of pro-Russian separatists stormed the regional government headquarters in Ukraine's eastern city of Luhansk on Tuesday, gaining access by breaking windows and facing no resistance from police.

"The market is paranoid about Ukraine tensions in the short run," said Andrey Kryuchenkov, analyst at VTB Capital.

Financial markets largely shrugged off fresh U.S. sanctions imposed on Russian firms and government officials on Monday, with oil traders saying it was "business as usual".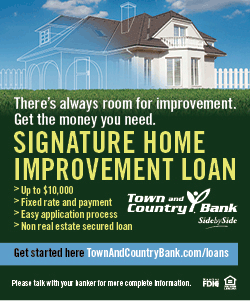 Williams, the energy economist from WTRG, said Western tensions with Russia over Ukraine were adding "a buck or two" to oil prices. But the effect was more psychological because Russia's major oil export route - the Turkish Straits - is not endangered by the potential conflict.

"Real risk to oil supply is minimal," he said.
INVENTORIES BUILD

Crude oil markets were largely unmoved after a report from the U.S. oil industry's American Petroleum Institute (API) showed a larger-than-expected build in crude oil inventories.

Crude inventories rose by 3.0 million barrels in the week to April 25, API said, exceeding analysts' expectations for an increase of 2.4 million barrels. Crude stocks at the Cushing, Oklahoma, delivery hub rose by 202,000 barrels.

U.S. crude futures turned slightly lower and seesawed in post-settlement trade after the API data's release.

The U.S. Energy Information Administration's inventory data is set to be released at 10:30 a.m. (1530 GMT) on Wednesday.

The volatile trading over the last two days left some analysts scratching their heads about which direction the market is likely to take.

"All in all, we continue to struggle in formulating an outright buy or sell recommendation since we look for choppy/sideways trends to remain intact into next month," Jim Ritterbusch, president of Ritterbusch and Associates in Galena, Illinois, wrote in an afternoon research note.
(Additional reporting by Simon Falush in London and Florence Tan in Singapore; editing by Jason Neely, Susan Fenton, David Gregorio and Peter Galloway)
[© 2014 Thomson Reuters. All rights reserved.]
Copyright 2014 Reuters. All rights reserved. This material may not be published, broadcast, rewritten or redistributed.