Severe thunderstorms raging across northern Florida and southern Georgia early on Wednesday morning were expected to expand across portions of the East Coast, from Virginia, through the Carolinas, National Weather Service meteorologist, Corey Mead said.

Storms could drop roughly 2 to 5 more inches of rain in areas and launch fresh tornados, before they begin to weaken on Thursday, Mead said.

There have been 27 confirmed weather-related deaths and more than 200 people injured across Arkansas and Mississippi, the hardest hit of six states struck by the storm system, as tornadoes reduced homes to rubble, shredded trees and launched vehicles through the air.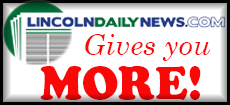 Deaths have also been reported in Oklahoma, Iowa, Alabama, and Tennessee. The Florida Highway Patrol has reported one weather-related drowning death, CNN reported on Wednesday.

A state of emergency was declared on Wednesday in Pensacola's Escambia County, Florida, where emergency officials fought to save motorists stranded by flood waters. County officials asked residents not to drive amid rising water, damaged roads, and storm debris and closed schools, government offices, and a court.

Severe conditions may persist into Thursday, though "it looks like the weather may be quieting down as warmer, more humid air is pushed offshore by a cold front moving through the Appalachians," Mead said.

President Barack Obama has declared a major disaster in Arkansas and ordered federal aid to supplement state and local recovery efforts, the White House said.
Shelters have been set up for thousands of families forced out of their homes while the National Guard, local police and residents who had lost all their possessions sifted through the rubble looking for more victims.

More than 2,000 houses and 100 commercial properties have been reported damaged.

(Reporting by Robbie Ward and Emily Le Coz in Tupelo, Mississippi, Curtis Skinner in New York, Colin Sims in Vilonia, Arkansas, Verna Gates in Birmingham, Kevin Gray in Miami, John Peragine in Lake Lure, North Carolina, Tim Ghianni in Nashville, Tennessee and Scott DiSavino in New York; writing by Eric M. Johnson; editing by Sofina Mirza-Reid)
[© 2014 Thomson Reuters. All rights reserved.]
Copyright 2014 Reuters. All rights reserved. This material may not be published, broadcast, rewritten or redistributed.