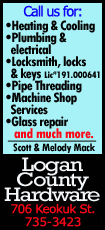 Left uncertain, however, is whether the other owners will take that step. Some experts said Sterling's peers might be leery of action they felt could jeopardize their own property rights in the future. Also unclear is whether Sterling will fight the ban in the court.

Sterling was forced out on Tuesday after two websites released audio recordings over the weekend of a voice said to be his, criticizing a woman friend for "associating with black people." In it, he asks her not to invite former Los Angeles Lakers star Earvin "Magic" Johnson to Clippers games.

News of the recordings drew outrage from players, fans, politicians and commercial sponsors, several of whom said they were cutting ties with the team, even after the NBA moved to expel Sterling.

The scandal quickly grew into a national discussion of race relations transcending basketball. On Tuesday, it led National Basketball Commissioner Adam Silver to prohibit Sterling from any ties with the Clippers organization or the league as a whole and bar him from ever again attending NBA games or practices.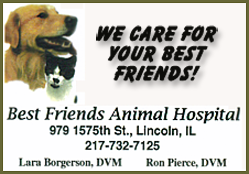 Sterling, the longest-tenured of the NBA's 30 owners, also is excluded from any team business or player personnel decisions and has been stripped of his seat on the league's board of governors, Silver told a news conference in New York City.

Moreover, the league fined Sterling $2.5 million, its maximum monetary penalty, and the commissioner called on the league's governing board of fellow owners to act immediately to force Sterling to sell the club he bought 33 years ago.

Such a move, requiring a vote by three-fourths of Sterling's peers, would mark the strongest such rebuke of an NBA owner in league history and is almost unheard of in U.S. pro sports.

Asked whether Sterling, 80, could end up an absentee owner, Silver told reporters, "I fully expect to get the support I need from the other NBA owners to remove him."

"JUDGE AND EXECUTIONER"

Sterling could not be reached for comment on Tuesday, and it was not immediately clear whether he would seek to challenge the ban in court.

But lawyers with expertise in sports law gave him little chance of successfully suing the NBA, citing league governance rules that all owners must accept.

"Having agreed to the NBA constitution and bylaws, I think courts will generally make him adhere to the agreement that he freely entered into," said Jeffrey Kessler, a lawyer who serves as outside council to the NBA Players Association.
Nathaniel Grow, a University of Georgia professor of sports law, agreed, saying the NBA commissioner is "almost like a judge and executioner, and whatever he says goes."

If Sterling's peers vote him out, he could sue them under antitrust laws, but that would be an uphill climb, too, said Boston University sports law professor Michael Harper.

The prospect of forcing Sterling to sell his team set off speculation about potential buyers.
Billionaire media executive David Geffen is interested in acquiring the Clippers, a person who had been informed of his thinking told Reuters after Tuesday's announcement, though a previous expression of interest never produced an offer.
"Magic" Johnson, a part owner of the Los Angeles Dodgers baseball team who once had a stake in the Lakers and has built a media empire catering to African-Americans, has been mentioned as a possible suitor for the Clippers.

But as of Monday, a day before the NBA announcement, Johnson was tweeting to fans: "I want to put a stop to a rumor. I am not trying to buy the Clippers, they already have an owner."

One of boxing's biggest names, five-division world champion Floyd Mayweather Jr., also expressed interest in comments to reporters in Las Vegas ahead of a May 3 bout.

Asked whether Sterling's wife might exercise an ownership or managerial stake in the team even if Sterling himself were removed, Silver seemed to leave the question open.

"There have been no decisions about other members of the Sterling family," he said. "This ruling applies specifically to Donald Sterling and Donald Sterling's conduct only."

The woman heard on the recordings at the heart of the scandal is said to be a 31-year-old Los Angeles model who goes by the name V. Stiviano. She was named as a defendant in a lawsuit filed last month by Sterling's wife, Rochelle, seeking to recoup community spousal assets the plaintiff claims her husband gave Stiviano without her consent.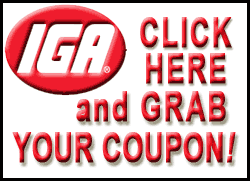 The drama over Sterling's remarks unfolded as the Clippers, long the doormat team of the NBA and overshadowed by the Los Angeles Lakers, were capping their strongest season ever in a first-round playoff series against the Golden State Warriors of Oakland, California.

Apparently energized by Tuesday's NBA decision two days after a stinging defeat in Oakland that tied the best-of-seven series at 2-2, the Clippers on Tuesday night scored a decisive 113-103 victory over the Warriors on their home court.

(Additional reporting by Julien Linden, Curtis Skinner and Chris Francescani in New York; David Ingram in Washington; and Dana Feldman, Lisa Richwine, Alex Dobuzinskis, Ron Grover, Mark Lamport-Stokes and Dan Whitcomb in Los Angeles; writing by Steve Gorman; editing by Larry King)
[© 2014 Thomson Reuters. All rights reserved.]
Copyright 2014 Reuters. All rights reserved. This material may not be published, broadcast, rewritten or redistributed.