Gross domestic product probably grew at a 1.2 percent annual rate, according to a Reuters survey of economists, pulling back from the fourth quarter's 2.6 percent pace.

An abrupt slowdown in export growth and a less rapid pace of restocking by businesses are expected to have added to the drag from the weather.

U.S. financial markets and Federal Reserve officials are likely to brush aside the slowdown in growth, given the temporary factors at play, and focus on recent data suggesting strength at the tail end of the quarter.

"We have effectively written off first-quarter growth performance in part due to the adverse weather conditions," said

Millan Mulraine, deputy chief economist at TD Securities in New York. "With underlying momentum remaining favorable we continue to anticipate a meaningful rebound in the second quarter."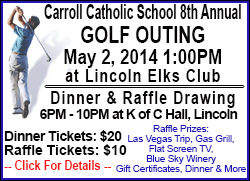 The Commerce Department will release its first snapshot of first-quarter GDP at 8:30 a.m. EDT on Wednesday, just hours before the Fed wraps up a two-day policy meeting.

Fed officials, who have already dismissed the first quarter as being compromised by the weather, are expected to announce a further reduction in the amount of money they are pumping into the economy through monthly bond purchases.

"They will shrug off the report and continue to stress that the outlook is bright and that economy is poised to accelerate going forward," said Thomas Costerg, a U.S. economist at Standard Chartered Bank in New York.

FEWER ORDERS AT FACTORIES

Severe weather may have chopped off as much as 1.4 percentage points from GDP growth. After aggressively restocking in the second half of 2013, businesses have been accumulating inventory at a moderate pace.

That has resulted in manufacturers receiving fewer orders.

Trade also likely undercut growth, partly because of the weather, which left goods piling up at ports.

Together, inventories and trade are forecast to slice off at least one percentage point from GDP growth.

The economy's fundamentals, however, likely remained solid. A measure of domestic demand that strips out exports and inventories is expected to have accelerated from the fourth quarter's tepid 1.6 percent pace.

Consumer spending, which accounts for more than two-thirds of U.S. economic activity, probably slowed from the fourth-quarter's brisk 3.3 percent pace as freezing temperatures reduced foot traffic to shopping malls.

But demand for heating likely tempered the deceleration. Economists said the weather also likely undercut business spending on equipment, but investment in nonresidential structures, such as gas drilling, probably rebounded.

Investment in home building is expected to have contracted for a second straight quarter, in part because of the weather. But a rise in mortgage rates over the past year has also hurt.

A second quarter of contraction in spending on home building would suggest a housing recession, which could raise some eyebrows at the U.S. central bank. A bounce back is, however, expected in the April-June period.

"It's a surprise that housing is actually a drag on GDP, but I don't think you will see another contraction," said Costerg.

(Reporting by Lucia Mutikani; editing by Meredith Mazzilli)
[© 2014 Thomson Reuters. All rights reserved.]
Copyright 2014 Reuters. All rights reserved. This material may not be published, broadcast, rewritten or redistributed.